You wouldn't know if from the lack of media coverage – I suppose the drama surrounding Lamar Odom is more important? – but Islamic State is steadily crumbling in Iraq.
Over the past several months, Iraqi security forces, aided by Shiite militias and coalition aircraft (including the U.S.), have been eroding and encircling positions held by Islamic State.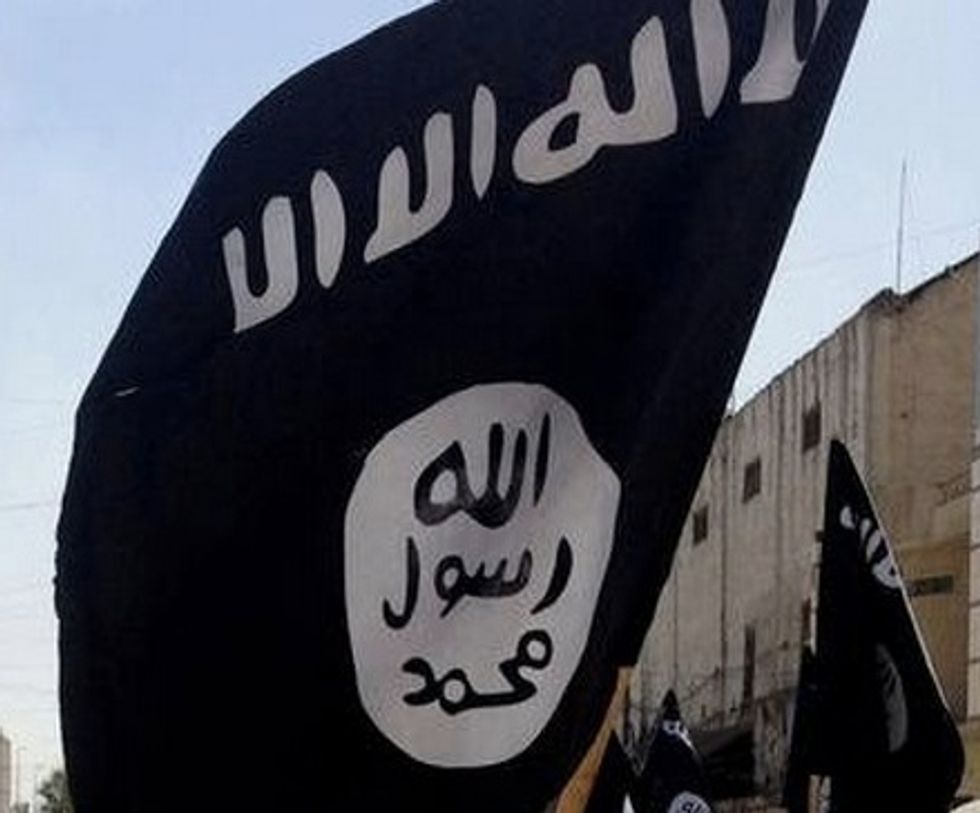 Image source: AP 
Just look at what's been going on:
ISIS Loses Ground in Anbar and North of Baghdad
Maps of the conflict (here and here) show Islamic State giving up territory. In particular, the group has lost parts of the city of Ramadi, which it took in May. It has also lost the refinery city of Baiji that lies roughly midway between Iraq's two largest cities, Baghdad and Mosul. Mosul was incorporated into the Islamic State in June 2014, after Iraqi security forces fled from the militants.
Control of Baiji is an important step for the Iraqi security forces as they move up the Tigris River to retake Mosul. Likewise, retaking Ramadi will make it easier to retake Fallujah – which lies midway between Baghdad and Ramadi on the Euphrates River – and to push Islamic State out of Iraq altogether.
Islamic State Leaders Are Being Killed
An airstrike near the Syrian border last week killed several senior Islamic State leaders, and may have come close to getting the "caliph" himself: Abu Bakr al-Baghdadi. Other leaders in Anbar and Baiji have also been killed recently.
Meanwhile, word has spread that al-Baghdadi left Mosul weeks ago for Ramadi. But Ramadi is close to being liberated, so the "caliph" may have to move on once again. And, given that the families of many Islamic State leaders were moved out of Mosul to Syria at roughly the same time that al-Baghdadi left for Ramadi, you get the sense that Mosul is no longer considered a safe haven for the Islamic State.
This file image made from video posted on a militant website Saturday, July 5, 2014, which has been authenticated based on its contents and other AP reporting, purports to show the leader of the Islamic State group, Abu Bakr al-Baghdadi, delivering a sermon at a mosque in Iraq. (AP Photo/Militant video, File) 
Islamic State is Killing its Own
One reason Mosul may have lost its luster is because members of the Islamic State are routinely killing one another. Sometimes it's about money, or suspected treason, or alleged abuse of power. But often they're executing or flogging fellow militants who are simply trying to flee the Islamic State.
In other words, militants have to worry about being killed by their comrades as much as by the anti-Islamic State coalition, and their morale is failing.
Reports of Anti-Islamic State Insurgents
Another reason for the loss of safe havens and the plunge in morale could be because the citizens of the Islamic State are starting to kill their rulers. There are reports of snipers in Mosul, as well as assassinations of members of the religious police. Despite the heavy cost, the Albu Nimr tribe in Anbar continues to fight.
More, dozens of fighters in Mosul reportedly died from food poisoning after breaking the Ramadan fast, though it's not clear if this was intentional or accidental. Whatever the case, Islamic State has apparently banned people from gathering in groups greater than three, likely fearing attempts to overthrow them.
Life in the Islamic State is Horrific
Kudos to the Washington Post for a series of articles detailing how the economy, education, women, and justice all suffer under the Islamic State. It's no wonder people are taking up arms against them, or that women would rather die than be taken by militants. The Post's reporting indicates that one of the main reasons men join Islamic State in the first place is desperation.
The group pays well, but it pays far more to foreign fighters than native Iraqi ones (even though it's the latter who have no place else to go), no doubt fueling the intra-Islamic State warfare. And the money – which was never enough to fund both a functioning government and a war at the same time – will probably start running out soon.
Iraq's Government is Sticking With Democracy
It's easy to overstate this – certainly President Barack Obama inflated how "stable and self-reliant" Iraq was when U.S. forces left at the end of 2011. But in the face of a host of problems, Iraq is continuing the democratic process.
Former Prime Minister Nouri al-Maliki, for all his faults (some of which contributed to the rise of Islamic State), relinquished power peacefully. He didn't give in to the self-fulfilling spiral of paranoia that infects so many Middle Eastern rulers, where you ruthlessly hold on to power in order to keep yourself from being killed by your political opponents. Flawed as Maliki was, he's been nowhere near as bad as Saddam Hussein, or Bashar Assad, or Ayatollah Khamenei.
While Islamic State has rampaged north and west, the Iraqi parliament has investigated the fall of Mosul, pushed back against government corruption, and passed a budget. They've plodded along like a normal country, despite their abnormal circumstances. Again, we don't want to repeat Obama's mistake, and Iraq could fall apart. But so far, it hasn't, and that's reason for optimism.
The Islamic State is far from defeated, and Iraq has a long way to go before it's secure. But, with dwindling resources and money – and given the increasingly obvious fact that its Islamist utopia is an utter sham – Islamic State might face a crisis of morale that rapidly collapses it. And that would give Iraq an accomplishment to build upon on its way to becoming (hopefully) the first solidly democratic Arabian government in the Middle East.
–
TheBlaze contributor channel supports an open discourse on a range of views. The opinions expressed in this channel are solely those of each individual author.