On Sunday millions of viewers will be glued to their television screens to see who will be deemed the best in film and honored with one of the most coveted golden statues in Hollywood. As the 87th Academy Awards approach, I, like many, have been fascinated to read about the nominees in each category.
One nominee has not received as much attention as such blockbusters as "American Sniper," "Birdman" or "Boyhood," but has one of the most important messages for the American people. After having seen it, I believe it should be on the top of every individual's watch list.
Nominated in the category of Documentary Short Subject, "Crisis Hotline: Veterans Press 1" shares a raw look at the difficulties and trauma of American warriors through the eyes of the trained responders of the Veterans Crisis Line, which receives more than 22,000 calls each month from veterans contemplating suicide.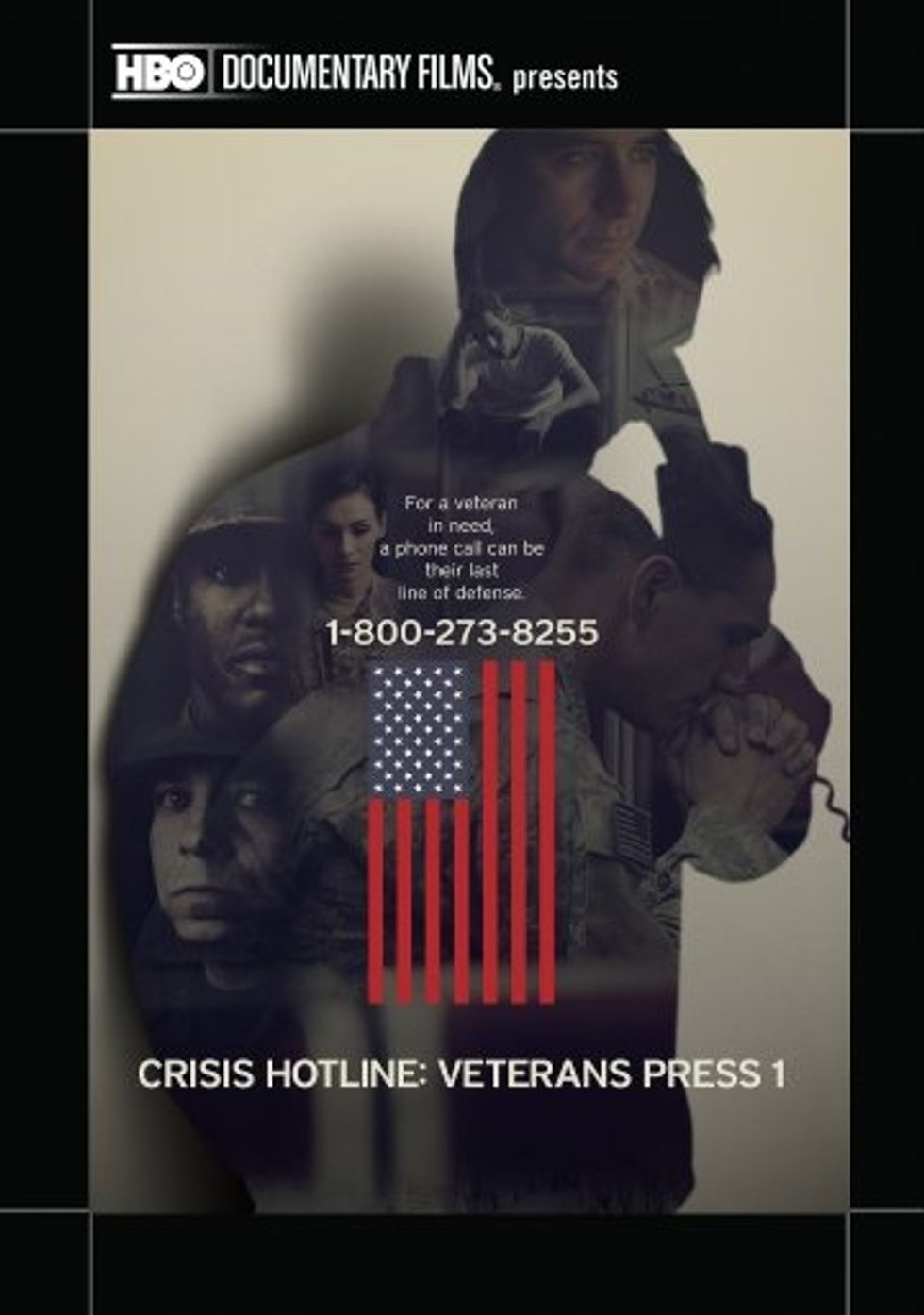 Photo: HBO
In a recent interview with USA Today, documentary producer Ellen Goosenberg Kent expressed her amazement at the work done by these trained responders.
"What they were doing was giving people a reason to live," Kent said. "They were just brilliant at realizing that there is shred of hope in this person, and we can build on that, we can keep them alive."
When watching the documentary, I, too, was compelled to see strangers plead with veterans to not end their life.
According to the U.S. Department of Veterans Affairs, one veteran dies by suicide in America every 80 minutes. While only 1 percent of Americans has served in the military, former service members account for 20 percent of all suicides in the U.S.
Having not served in the military, I will never understand what the men and women who valiantly serve and protect our country go through. But I have received a small glimpse into their pain through my grandfather Cecil "Buddy" Rolling, who served in World War II and was awarded with a Bronze Star.
Growing up, not knowing any better, I would ask to hear the war stories. Sometimes he would tell me of the horrors he experienced – from watching his best friend be decapitated as he looked out a Sherman tank to shooting up a church he was told contained German soldiers but actually held women and children.
But more often than not, my grandfather, bothered by the events he witnessed, would scold me and tell me to never ask about it again.
While my grandfather never forgot what he experienced in World War II, he found a way to cope with life. Sadly, many service men and women are not so lucky and resort to suicide to end their pain.
The nomination of "Crisis Hotline" has put a much-needed spotlight on the issue of veteran suicide and could only gain momentum should the HBO-produced film take home the Oscar, which has been predicted. This comes on the heels of President Barack Obama's February 12 signing of the Clay Hunt Suicide Prevention for American Veterans Act intended to reduce a military suicide epidemic.
As someone who has seriously considered suicide, I am encouraged that a light is being shed on this vital issue. The service men and women suffering deserve not only our honor and respect, but also our help. If this film can make but one person reach out to a veteran in need and save a life, then it is most definitely worthy of praise.
Jay Lowder is founder of Jay Lowder Harvest Ministries and the nationally acclaimed school assembly, "Crossroads." He is also author of "Midnight in Aisle 7." Follow him on Twitter at @jaylowder or @jlhministries.
–
TheBlaze contributor channel supports an open discourse on a range of views. The opinions expressed in this channel are solely those of each individual author.