Timothy Sandefur is a Principal Attorney at the Pacific Legal Foundation, who represented Raleigh Bruner. He is the author of "The Right to Earn A Living" (2010).
–
Every year, millions of ordinary Americans do an extraordinary thing: they start new businesses.
Often armed with little more than a savings account, they take the risk of starting new companies, driven by a vision of self-reliance so characteristic of how we imagine ourselves that it has come to be called "the American dream."
That's an apt term, because the right to earn a living as one chooses is part of the liberty that our Constitution protects. Supreme Court Justice William O. Douglas called it "the most precious liberty that man possesses."
Unfortunately, many entrepreneurs soon run into a barrier even the best can't get past: licensing laws called "Certificate of Public Convenience and Necessity" or "Certificate of Need" laws.
Unlike ordinary licensing rules that require a person to have a degree or pass a test before getting a license, these laws have nothing to do with whether a person is qualified. Instead, they allow established companies a special opportunity to object whenever a person applies for a license. When an objection is filed, the would-be entrepreneur must attend a lengthy and expensive hearing, to prove to state bureaucrats that there is a "public need" for a new company.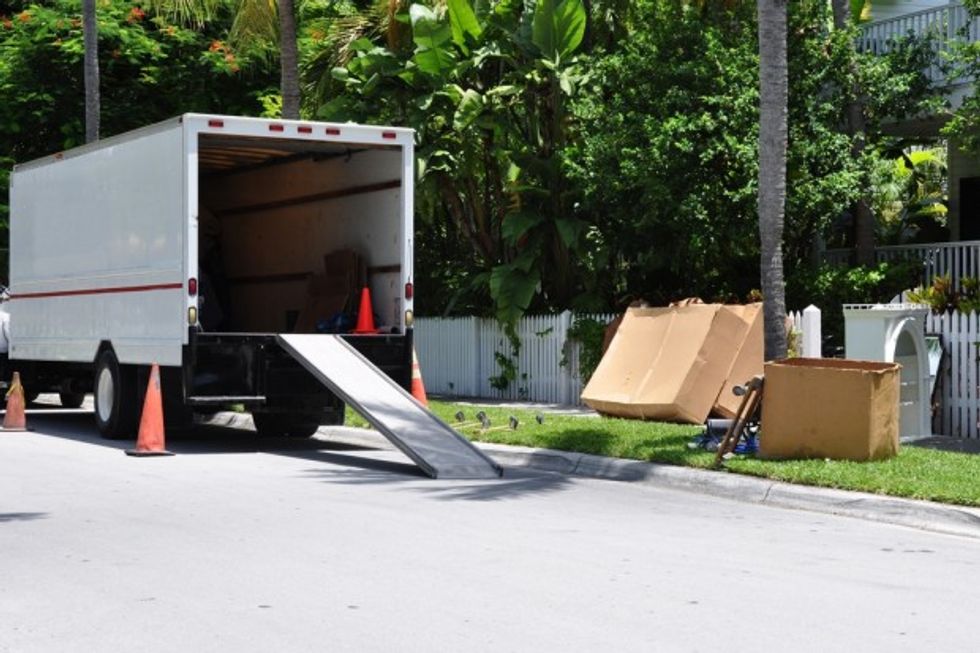 Photo Credit: Shutterstock
That's no easy task, given that most of these laws are written in such vague language that nobody knows what they mean. What is a "public convenience and necessity"? Typically it's whatever the government says it is. And if officials decide new competition isn't necessary, they can deny a person the right to start a new business, no matter how skilled or qualified he may be.
Certificate of Need laws were devised in the 1880s to regulate railroads. But they've remained on the books even in the modern age, because established businesses find them such a handy tool for illegalizing competition. That's why they've come to be called "the Competitor's Veto." Today, more than 30 states apply Competitor's Veto laws to a wide variety of industries, from movers to taxis, limousine companies, ambulances—even hospitals.
Even aside from their vagueness, such laws block innovation in an important way: it's not really possible to prove a "need" for any new business. If Starbucks had been required in the early 1990s to prove to government bureaucrats that America "needed" a new chain of coffee shops, it likely would have failed—the country had plenty of coffee shops. Yet it turned out America did want a new coffee chain: witness Starbucks' great success.
The only way to discover whether a new business will succeed is to give it a shot and see. But Competitor's Veto laws don't allow new businesses to give it a shot. They forbid free enterprise unless bureaucrats—who usually don't do market research—decide to allow new competition.
[sharequote align="center"]The only way to discover whether a new business will succeed is to give it a shot and see.[/sharequote]
Competitor's Veto laws exploit consumers by restricting the free market forces that normally drive prices down and force businesses to keep improving. With Competitor's Veto laws in place, existing companies can charge more and skimp on customer service, focusing their attention instead on using government power to block competition.
Consider, for example, Kentucky. Between 2007 and 2012, 39 people applied for certificates to run new moving companies in the Bluegrass State. Nineteen were protested—but not by consumers. All protests were filed by existing movers, all of whom complained that the applicant would "directly compete" with them and "diminish their revenues."
No protest ever suggested that the applicant was unqualified, but during those five years, state officials rejected every application that was objected to, regardless of the applicant's qualifications. One entrepreneur, who had worked in the moving business for 35 years, was protested by six existing companies when he chose to apply for his own certificate. None suggested he was unqualified—in fact, one testified that he "would be a great mover"—but the government denied him a license anyway, because it thought no more competition was needed.
This was no fluke.
A recent survey in Missouri showed that during a similar five-year period, 106 objections were filed against applicants for moving company licenses—all by existing businesses that openly acknowledged that they only wanted to bar new competition. During that time, officials only granted one new license to a business whose application was opposed—and that was a company with a lucrative Defense Department contract. With the system biased so strongly against competition, it's no surprise that most business owners simply give up the moment an objection is filed, rather than go through the expensive, time-consuming, often futile hearing process.
These laws aren't just a bad idea, they're also unconstitutional.
The Supreme Court has consistently held that while states may use licensing requirements to protect consumers against dishonest or unqualified businesses, any such requirement must be related to a person's "fitness or capacity to practice" that profession. States may not use licensing laws to "shut out new enterprises, and thus create and foster monopoly in the hands of existing establishments." But states routinely ignore these constitutional rules.
Fortunately, one entrepreneur decided to take a stand.
Kentucky businessman Raleigh Bruner didn't know about the Competitor's Veto when he started his moving company in 2010. Only after he hired a staff of 30 and a fleet of five trucks did he learn of this restriction on his right to earn a living. Represented by attorneys with the Pacific Legal Foundation, he filed a federal lawsuit challenging the law, and he won.
The state wasn't protecting the public, the court said, but simply "providing an umbrella of protection for preferred private businesses." The existing companies could "essentially 'veto' competitors from entering the moving business for any reason at all, completely unrelated to safety or societal costs." That violated the Constitution, which forbids irrational government interference with private decisions.
Bruner's victory came soon after Missouri and Oregon lawmakers decided to repeal their Competitor's Veto laws in response to similar lawsuits. And since then, entrepreneurs have filed new cases challenging Competitor's Veto laws in Montana and Nevada.
Judges and legislators should pay heed: Competitor's Veto laws have no place in our free society, where economic success should depend on hard work and merit, not political favoritism.
Feature Image: AP
–
TheBlaze contributor channel supports an open discourse on a range of views. The opinions expressed in this channel are solely those of each individual author.