I applaud and have joined in the anger and outrage expressed across social media over the pitiful excuse from Brock Turner's father for his son's actions and the pathetic sentencing for this educated and privileged Stanford University student found guilty of rape.
But I am grieved that only now is America in an uproar.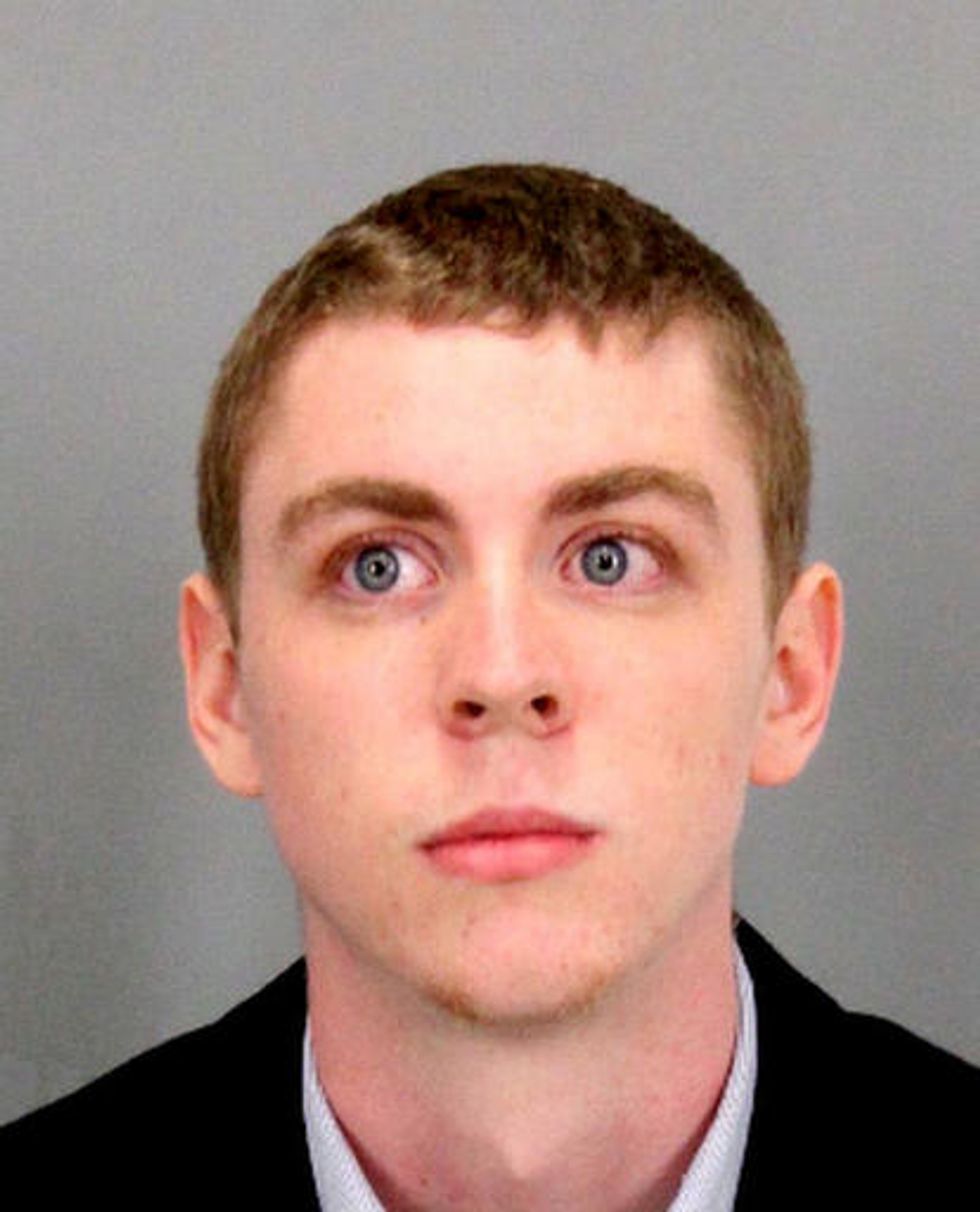 FILE - This undated booking file photo provided by Santa Clara County Sheriff shows Brock Turner, a former Stanford University swimmer, who received six months in jail for sexually assaulting an unconscious woman. With the jail sentence Turner received last week generating widespread publicity, some parents are using the case to talk with their own children about sexual misconduct, binge drinking, personal responsibility and other topics. (Santa Clara County Sheriff via AP, File) (Santa Clara County Sheriff) 
For years, we have sat idly, responding with apathy while media reports of rape have occasionally scrolled across our news feed. While my heart goes out to this survivor, who has endured so much, it should have never taken her heartfelt letter and public telling of a horrendous experience to cause our nation to wake up.
Sexual violence is a theft of one's past, present and future. This survivor will carry Turner's "20 minutes of action" with her for the rest of her life. She is not the first, nor will she be the last.
Having addressed more than 2 million students on school campuses nationwide, I have spoken to a number of young women who experienced the carnage of rape firsthand, but the exposure to sexual assault has personally touched me even deeper.
I fell in love with a college girl who after months of dating told me something she had never shared with anyone. As a young girl, a neighborhood boy, and later a relative sexually abused her, plucking away her innocence like the petals on a dandelion. The crime went on for years, but she concealed it for fear of her family's reaction.
Together, we drove the six hours to tell the extended family so action could be taken against the perpetrator. Some of them blamed her and some thought she was lying. Thankfully, there were some who stood by and supported her.
We married less than a year later and have struggled through many issues related to the abuse. Physical intimacy and trust for me as her husband was a significant hurdle to overcome. She had to work through the suppressed pain from which she had been running from for years. It took much time, understanding and patience before the act of marital intimacy didn't conjure up brutal flashbacks.
Although our faith, commitment and mutual love have enabled us to heal and recover, there are still lingering issues that stem from it.
I recently had the opportunity to meet another brave young woman, Alisa Kaplan, the survivor of one of California's most famous sexual assault trials.
In 2002, three men forever changed 16-year-old Alisa's life when she became an innocent victim to a brutal gang rape that was captured on tape. Much like in Turner's trial, her assailants sought to blame her, made excuses for their actions and used their wealth and status to influence the trial. And, much like Turner, these boys got away with their attack with little more than a slap on the hand.
That one night caused Alisa, a vibrant, young teenager, to lose her sense of self-worth and sent her life on a path of depression and homelessness.
Thankfully, like my wife, Kaplan's story is one of redemption. She was eventually able to separate who she is from what had been done to her and forgive both herself and those who wounded her – a radical concept for a crime of this nature.
Unfortunately, not all survivors are so fortunate. Many report a lifetime of hellish nightmares, distrust, psychological trauma, embarrassment, shame, unmerited blame from others, suicidal thoughts, PTSD and debilitating depression. Sexual assault is akin to murder from the standpoint of its potential to permanently kill trust, dignity, innocence and healthy relationships. It is a crime that for many sexual assault survivors is repeated every day in memory for the rest of their lives.
Excuses are often made for individuals who perpetrate these crimes, but these are undeserved ridiculous justifications. No woman regardless of dress, association, inebriation or past sexual experience is deserving of being violated, and no man who is found guilty of this crime should be released from the harshest of punishment.
Action is long past due. Yes, the public outcry around Brock Turner is a start but we must not stop here. We must call for tougher legislation and longer sentences for offenders. We must provide financial support and volunteer at shelters helping those suffering. Campus-wide educational programs that encourage and applaud whistleblowers and intervention when suspicious activity is detected as well as workshops at houses of worship and free counseling for survivors should be the order of the day.
Above all we need to show unending support and compassion for the survivors. Our silence and lack of action is our own guilt and enablement.
Jay Lowder is founder of Jay Lowder Harvest Ministries and author of "Midnight in Aisle 7." Follow him on Twitter at @jaylowder or @jlhministries.
–
TheBlaze contributor channel supports an open discourse on a range of views. The opinions expressed in this channel are solely those of each individual author.