On Monday night, two headlines jumped out at me: "Game of Thrones's Epidemic of Kid-Killing" and "Planned Parenthood CEO: My Proudest Moment is Forcing Christians to Pay for Abortion Drugs".
Having just watched the most recent episode of Game of Thrones, I couldn't help but get that feeling that only Game of Thrones can give you - when is this person going to die? I was referring to Ramsay Bolton, of course.
All Game of Thrones fans can commiserate with my anxiety.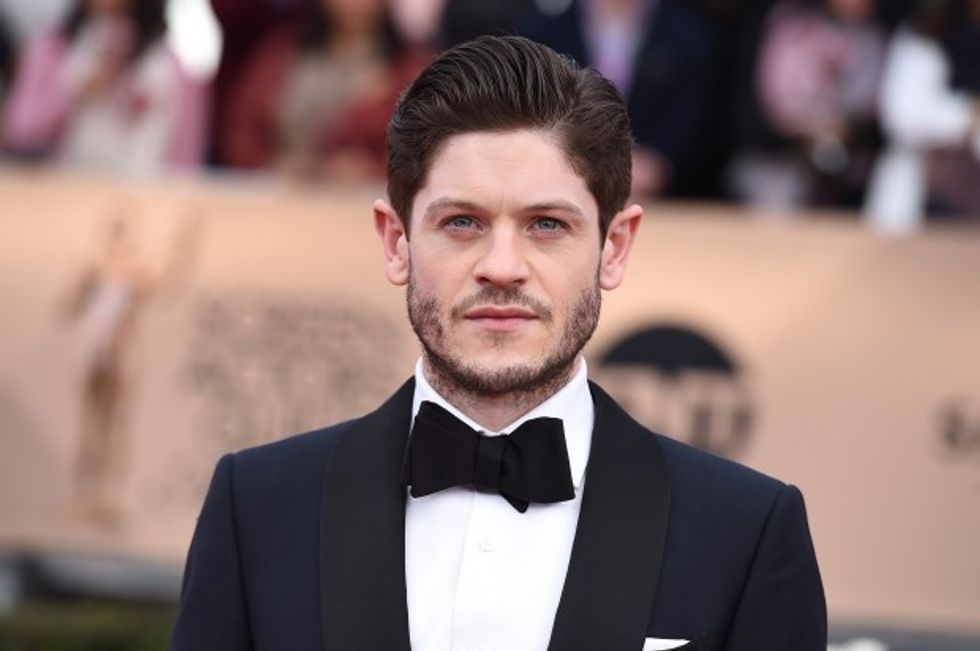 Iwan Rheon, who portrays Ramsay Bolton on Game of Thrones, arrives at the 22nd annual Screen Actors Guild Awards at the Shrine Auditorium & Expo Hall on Saturday, Jan. 30, 2016, in Los Angeles. (Photo by Jordan Strauss/Invision/AP)
It was the feeling of frustration we all shared right up until the moment that Joffrey Baratheon suffered an agonizing death at his wedding party. The same hate was stirred within us when Roose Bolton betrayed and slaughtered Rob Stark, his bride and his mother at the Red Wedding. Or the detest we had for Jamie Lannister, before approving of his disregard of Cersei's letter for help (book plot), then hating him all over again for rekindling his deplorable relationship with his sister (HBO plot).
This time, it was Ramsay Bolton's sociopathic decisions that brought me to the brink and found myself asking my wife for the hundredth time, "who comes up with this stuff?"
HBO remained true to their standard operating procedure; a crescendo of sweet revenge before quickly thrusting you back into the mire of detestable acts and back stabbing savagery that all Game of Thrones fans are disturbingly numb to.
This week's rollercoaster of emotion involved Ramsay Bolton - arguably the most demented antagonist of the series - congratulating his father for the birth of his first (true born) son, before burying a knife into his heart. Then, before you could fully enjoy the fact that Roose Bolton received his just rewards, his literal bastard son ordered the Maester to summon his dead father's wife and newborn brother.
As Ramsay led Walda Bolton and her newborn into the kennels, we all knew the horror that was about to transpire, but deep down we said to ourselves, "even this is too disturbing for Ramsay." Maybe he was going to… nope.
At least we didn't have to watch the dogs perform the fourth-trimester abortion.
It wasn't until I stumbled across the aforementioned headlines that I made the connection that should have been so obvious. Cecile Richards is Ramsay Bolton.
If there was a black market for baby parts, Ramsey would be the top supplier in the Seven Kingdoms. And if after-birth abortions were legal, Cecile Richards would be leading the vanguard in the United States - accompanied on both sides by Hillary Clinton (Melissandre sin enchanted necklace) and Cersei Lannister - walk of shame version (Lena Dunham - imagination required).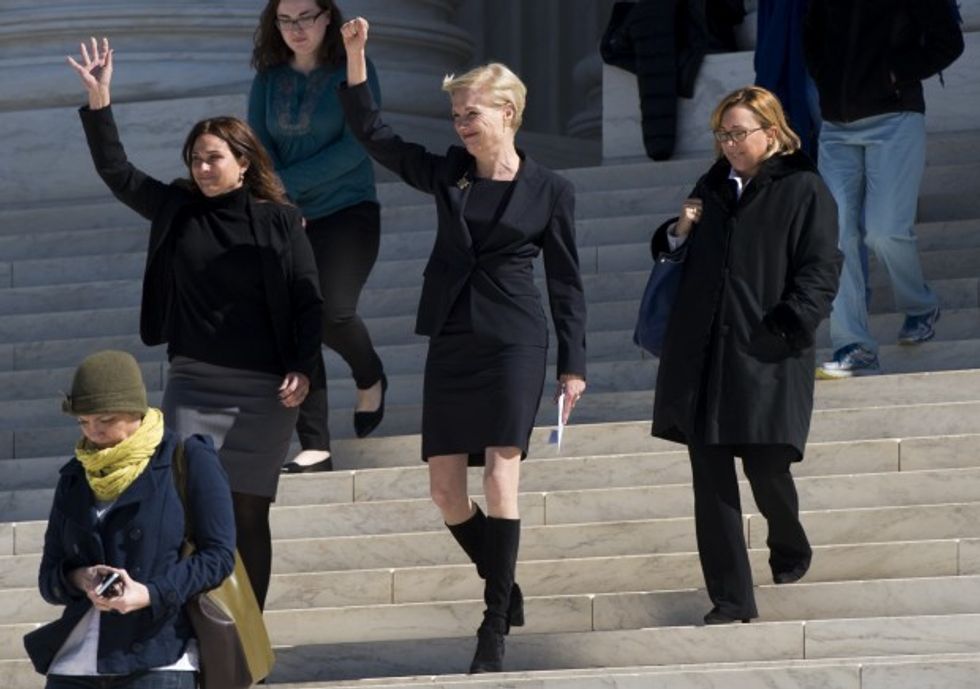 Cecile Richards (C), president of Planned Parenthood, leaves the Supreme Court in Washington, DC, March 2, 2016, following oral arguments in the case of Whole Woman's Health v. Hellerstedt, which deals with access to abortion. (Photo: SAUL LOEB/AFP/Getty Images)
Ramsey, like Cecile, has demonstrated both an affinity and lack of remorse for the systematic killing of children and the divvying up of body parts. Both approve of the barbarism, only one - that we know of - finds enjoyment in it.
The HBO series is based in a rough world where realists kill, rape and pillage. Yet, some things - like a newborn baby being eaten alive by dogs - still shock the conscience - and rightly so.
As human beings, although disturbing at times, we can rationalize the death and/or sexual assault of beloved characters, but there is something about the violent mutilating death of a minutes/hours old infant that is a disgusting affront to a healthy conscience.
As well-informed and grounded adults, I'm sure the vast majority of viewers know that infants can be the intentional victims of heinous crimes. But is it really necessary to exploit such deplorable carnage for insignificant character development?
Fans of Game of Thrones are beyond confident that Ramsey Bolton is a sadistic human. Smirking while watching his dogs eat a woman and an infant did not further develop that fact.
My suggestion to Game of Thrones writers and producers: When it comes to infanticide, don't go beyond what civilized Western countries have established as acceptable.
Perhaps next time, Ramsey can lure a pregnant woman into the kennels, and the dogs can kill and eat her and the 6-10 pound mass of tissue inside her.
Only then can we all rest peacefully at night knowing that our conscience is not yet thoroughly seared.
Anthony DeChristopher holds a M.A. in Strategic Security Studies from National Defense University's College of International Security Affairs. He blogs at exceptionism.com
–
TheBlaze contributor channel supports an open discourse on a range of views. The opinions expressed in this channel are solely those of each individual author.