"You will be nothing but a waitress your whole life."
This was the last thing I recall my ex-husband saying as I walked out the door of our 1,200 square foot home that had been my prison for years.
Those years of my life have been the most painful to date. Like any domestic violence victim that finds their way to freedom, I have questioned myself over the years as to why I stayed in that relationship. Why did I allow myself to be mistreated and controlled for so many long years?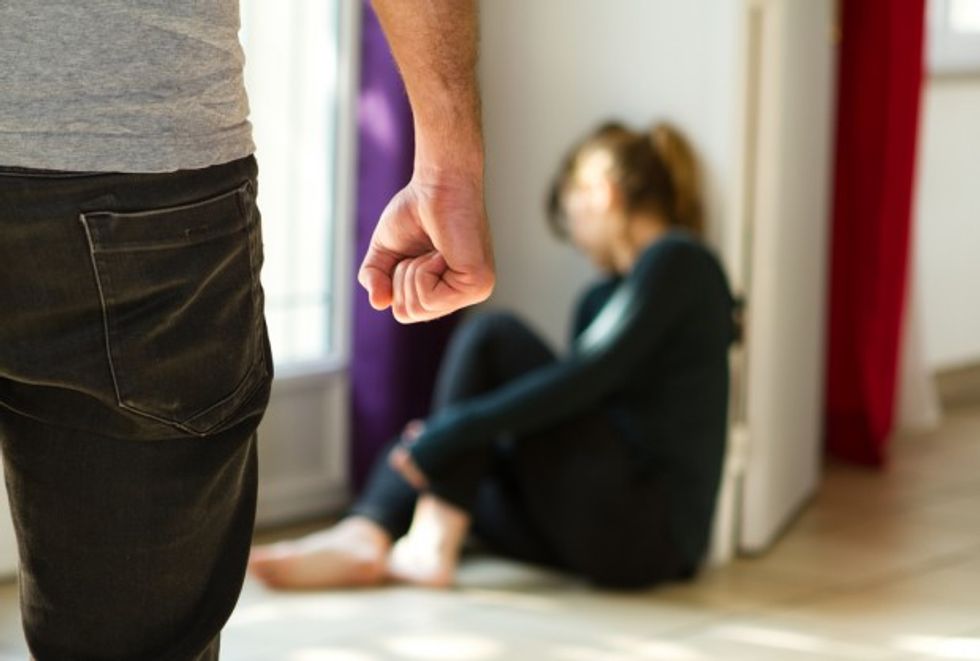 Photo Credit: Shutterstock
In an effort to find purpose in my pain, I also found something I didn't think was possible. I became thankful for it. During that difficult time in my life, I began a relationship with God – a true relationship that was based on His grace and love for me. I don't know if I would have the relationship with God that I have without the abuse. I was forced to fully rely and trust in Him.
When I found freedom, I began to visit domestic violence shelters and hug the precious women and children there, telling them there is hope on the other side. When your pain turned to freedom becomes a beacon of hope, you cannot help but be thankful for it. I listen to their stories and weep with them. I see myself in each of them.
It is as if I am ministering to myself years ago. These women and I have a sisterhood that only we can understand. I have been emailed and messaged innumerable times by women asking for help or advice on how to escape their abuser. With each reply, I thank God He is using my pain to help the person on the other side living in fear.
Domestic violence is a deplorable act and is entirely senseless. Only cowards abuse others. Issues like this plague the world with wounds so deep only God can heal them. I made a conscious decision after getting out of that relationship that I was not going to become a victim of my circumstance, but rather the victor of my own story. We have the opportunity to be someone else's hope, if we choose to.
It was when I shifted the focus from my pain to helping someone with what I learned from my pain that thanksgiving ensued. Many of us have seen severe troubles, but maybe it was the trouble that helped you achieve what you are thankful for now. Maybe it was that trouble that brought you the strength needed to get you where you are today. Maybe the struggle was also meant to heal someone else. The struggle may become the blessing in disguise.
1 Thessalonians 5:18 says, "In everything give thanks; for this is God's will for you in Christ Jesus."
The definition of Thanksgiving is an expression of gratitude. I thank God for the hard years, because it paved the way for the blessings. On Thanksgiving Day, as you sit around the table and count your blessings, may you be mindful of the things you have come through and prospered. Think of the obstacles you once faced and the hard times that gave you the will you have now.
We, as humans, are bettered and shaped more by what we overcome than what is handed to us. So, this Thanksgiving, along with many other things, I add my abuse to the list, because I have overcome it and used it as a tool to give others hope and God glory.
–
TheBlaze contributor channel supports an open discourse on a range of views. The opinions expressed in this channel are solely those of each individual author.