"Crime doesn't pay" is a cliche. "Crime doesn't pay when you get caught" is an ironclad fact. Apparently at least one would-be thief missed both these lessons.
The criminal involved - Houaka Yang from La Crosse, Wisconsin - breaks all records for poor impulse control. Yang, who apparently was passing by a parking lot where a local campaign worker had left his camcorder, decided to steal the camcorder for no apparent reason other than just wanting a camcorder.
Fortunately for the owner, the object was eventually recovered, but for the time being, Yang was not apprehended. That is, until the original owner went to use the camcorder to film an event, and discovered the following charming home movie when trying to play back the footage:
This is where things get stupid. As you can see from the video, not only did Yang film himself talking to a friend, but he actually looked directly into the camera and introduced himself, all while being confident that the police wouldn't find out what he'd done.
'This is my house, yes, and a stolen camera that I stole. But it's OK, the cop won't figure it out,' Yang says. "
Oh yeah, to introduce you, my name is Houaka Yang. So yeah, how do you do? And this is me. Hi."
Unfortunately for our brilliant criminal, this elaborate plot to evade capture completely broke down at the point where the original owner of the camera found the brazen stupidity of the thief so funny that he uploaded the 79 seconds of self-incrimination to Youtube, the fruits of which can be seen above.
Needless to say, the police caught up to Yang shortly afterwards and arrested him. As you can see from the image below, he is no longer quite so jovial about his fledgling criminal career: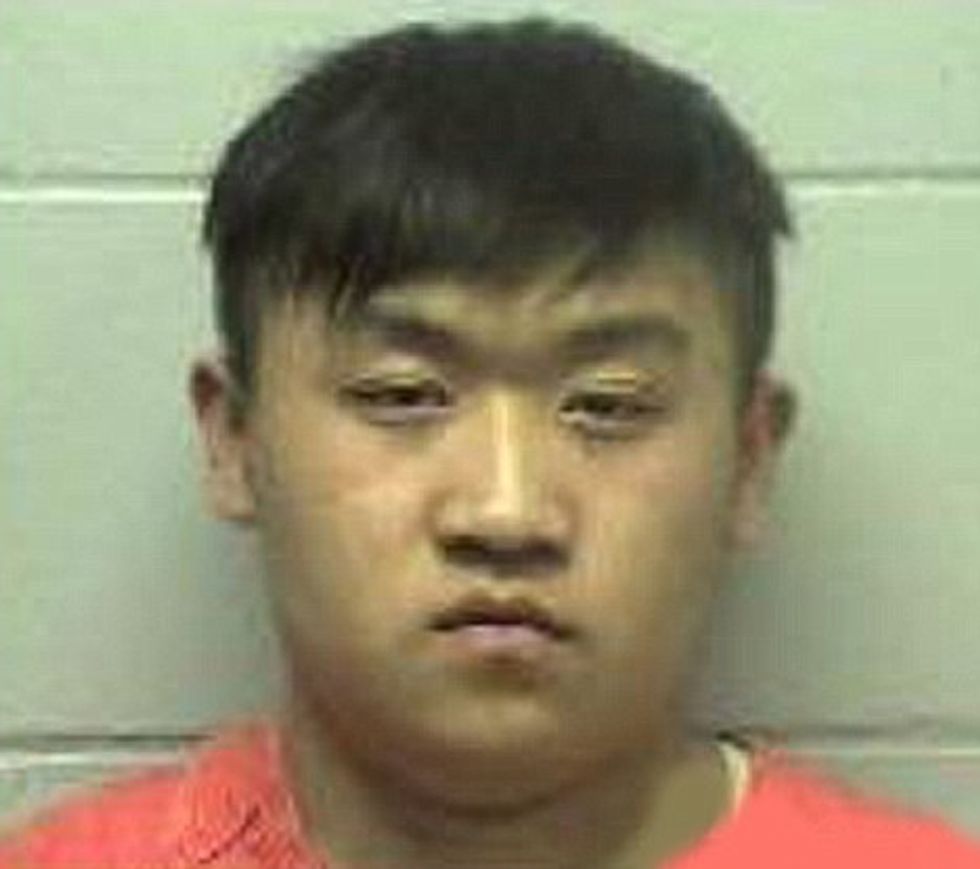 The Daily Mail fills us in on the rest of the tragicomic story:
Investigators showed the footage to officials at a local high school, who identified one suspect - a student - who in turn identified Yang.

The suspected thief is scheduled to make an initial appearance on Wednesday on theft and concealed weapon charges.

The charges carry a maximum penalty of two years and three months in jail and a $30,000 fine.

La Crosse police Sgt. Randy Rank said police were not worried that Rochester uploaded the video while Yang's case is still underway.

'It's his recorder, those are his images on there,' Rank said. 'I don't see an issue with it.'
For Yang's sake, we hope his attorney knows how to argue that Youtube videos are inadmissible in court.