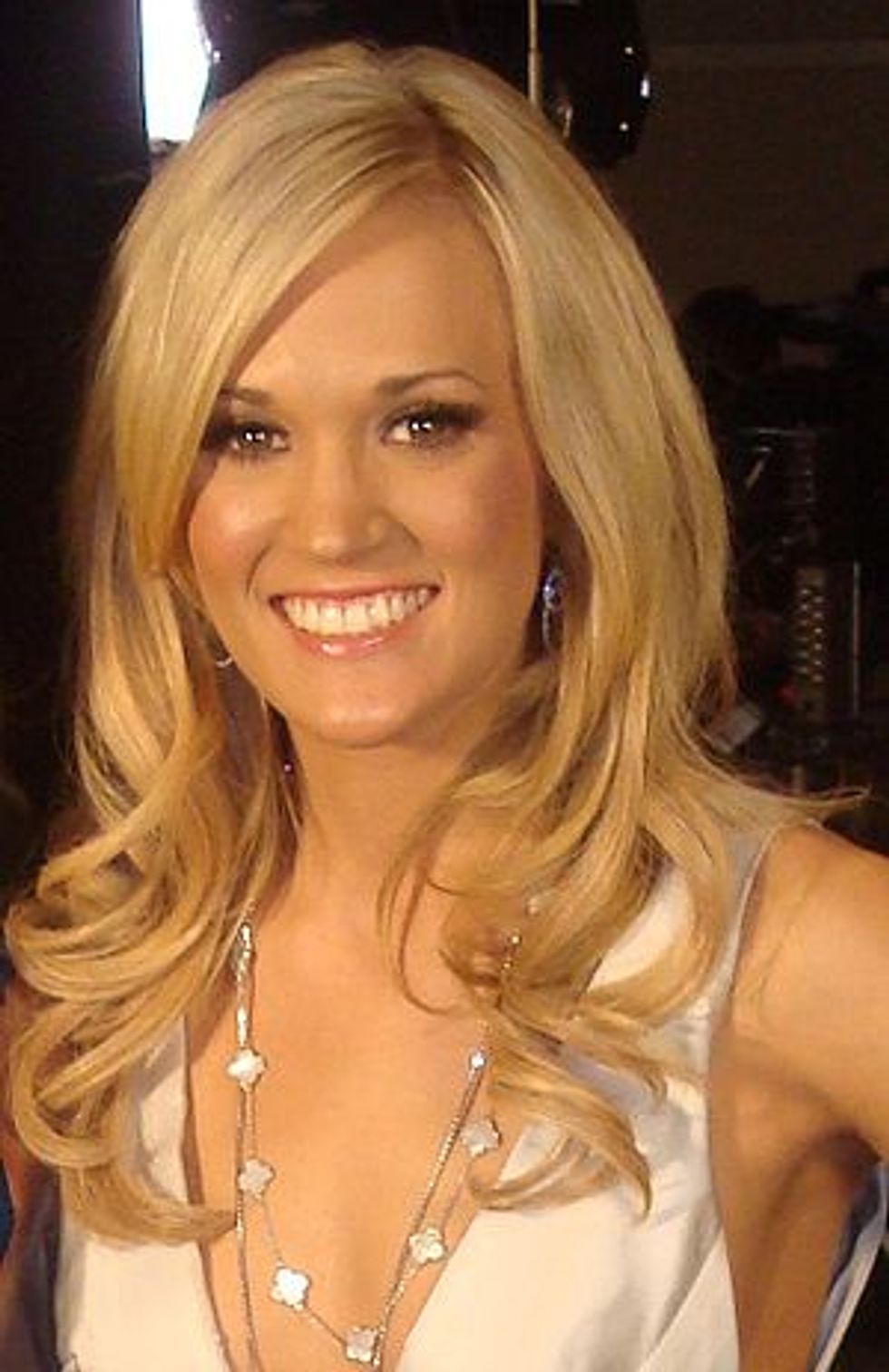 Singer Carrie Underwood is making headlines after coming out in support of same-sex marriage. The country and pop singer, who was raised a Baptist, announced her support for gay nuptials during an interview with Britain's The Independent. Underwood told the publication that she believes everyone deserves to love whomever he or she chooses, citing her faith as the basis for her reasoning.
"As a married person myself, I don't know what it's like to be told I can't marry somebody I love, and want to marry," the singer told the outlet. "I can't imagine how that must feel. I definitely think we should all have the right to love, and love publicly, the people that we want to love."
Underwood also told the publication that she and her husband, pro-hocker player Mike Fisher, attend a "gay-friendly" non-denominational church. The songstress went on to say that God wants Christians to love others
"It's not about setting rules, or [saying], 'Everyone has to be like me.' No. We're all different. That's what makes us special. We have to love each other and get on with each other. It's not up to me to judge anybody," she added.
Already, Underwood has received the praise of the Gay & Lesbian Alliance Against Defamation (GLAAD), a gay rights group. In a release addressing the singer's comments, the organization applauded her, writing, "GLAAD commends Carrie Underwood for supporting marriage equality and rooting it in her faith."
The Independent questioned how this announcement will impact underwood, who has a base of evangelical Christian fans who generally oppose same-sex marriage. While some conservatives have come out in support, others have voiced disappointment with the singer's decision to endorse gay nuptials.

Jimmy LaSalvia, co-founder and executive director of GOProud, a group that represents gay conservatives and their allies, was highly appreciative of Underwood's decision.

"You know, Carrie Underwood isn't any different from anyone else in America. The more Americans think about how issues affect their gay friends and family the more they come to realize that supporting same-sex civil marriage is the right thing to do," LaSalvia wrote in an email to the L.A. Times. "More and more people are coming to that conclusion — and that includes conservative Christians."

However, some comments on the Taste of Country web site announcing Underwood's endorsement show that some Christians are less-than-content with her stance. A number of those individuals posting comments on the article cited the Bible and railed against the notion that accepting gay marriage was the right and proper action for the singer to take.

In the end, time will only tell whether the decision helps -- or hampers --Underwood's ever-budding career.

(H/T: The Huffington Post)