Democrats know all too well that making inroads in traditionally conservative states can be hard. And indeed, trying to appeal to the constituents in those states has led to a number of experimental campaign methods designed to reach those voters. Sometimes those ideas work. Other times, they don't.
And sometimes they're cringe-inducingly awful. Like this new video, released by the campaign of Utah House candidate Ryan Combe, which manages to simultaneously come off as defensive and sanctimonious while making the younger generation look unfathomably naive in the process:
Where do we even start? How about with this comment on Gawker, which first dug up the story:
This poor soul doesn't even have the luxury of laughing at the ad, which will probably drive thousands of parents of college-aged children into the GOP. After all, the young man in the video sounds exactly like so many other young people who come home after having taken an American Studies class in college, and get into a huge shouting match at the Thanksgiving Table. But since we're gluttons for punishment, let's try revising this ad so it's more honest. The following sentences in bold are actual claims about what the Democratic party believes that the ad makes. Our revisions follow.
"I just want to help those less fortunate than I am."
...by making it illegal to feed the homeless.
"I don't want my student loan rates to go up..."
Which is why I support a party that turns down deals to stop precisely that.
"...but not at the expense of women and children's preventative health care."
...especially not "preventative health care" that stops women from having children in the first place.
"We should tax the oil companies to better fund education."
...even though gas prices have only just started falling, and higher education has become an unsustainable bubble.
"I believe that men and women in this country deserve equal rights, and equal opportunity under the law."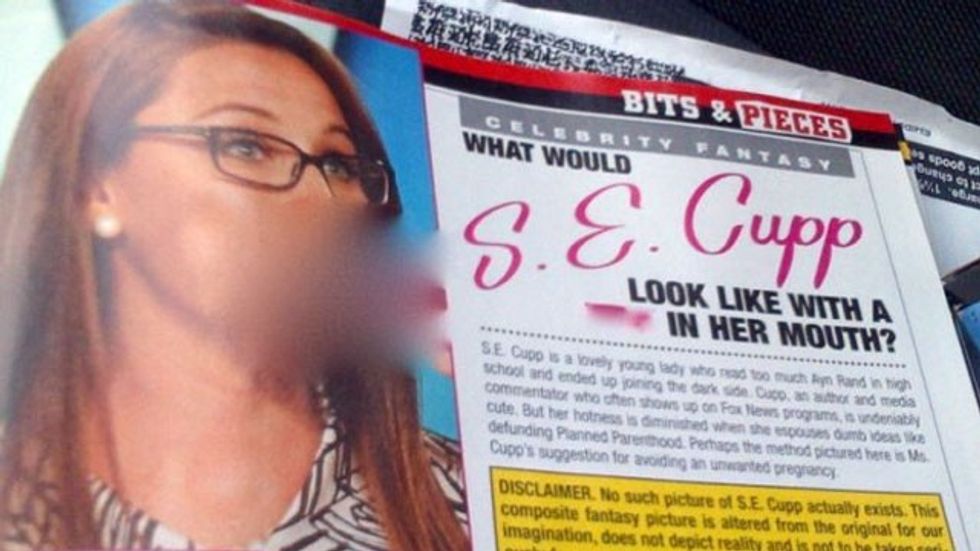 Sorry, you were saying?
"I don't believe that if someone loses their job or gets sick that they should go bankrupt and lose their homes."
...which is why I support legislation that makes people lose their jobs, and their healthcare, while propping up institutions like Fannie Mae and Freddie Mac.
"And I believe in good, affordable healthcare for everyone."
...which is why I support legislation that has been demonstrated to drive up the cost of healthcare.
"Why aren't you a Democrat? It might not be as bad as you think."
If these arguments are any guide, it totally is.
This ad reminds us extremely strongly of the "Why I am a Democrat" ad put out by the College Democrats of America a few years back:
You may notice a singular absence in both videos, by the way. Nowhere in either video do the words "freedom," "liberty" or "justice" appear.