Ohio Senator Rob Portman, seen by many as the frontrunner for the Republican Vice Presidential nomination, and by just as many as one of the less interesting candidates in the race, may have a skeleton in his closet.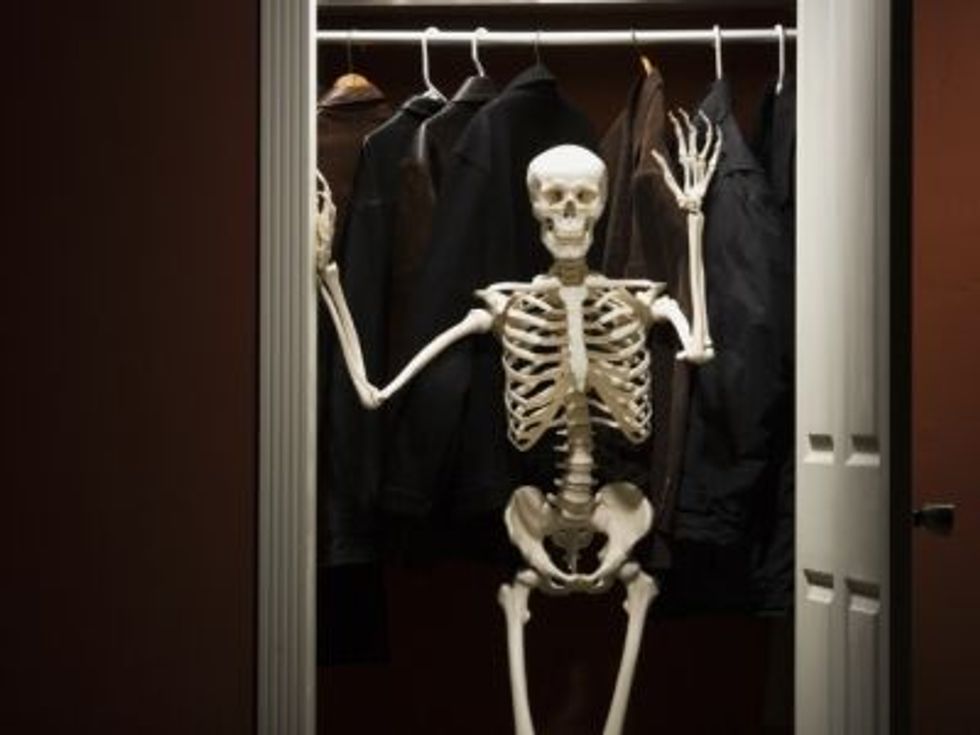 ...Or, at least, a few ghosts in a closet that his family owns.
According to Yahoo News reporter Chris Moody, Portman's family owns a very old, and apparently very haunted hotel in Lebanon, Ohio, which besides having multiple rooms named after famous historical figures, also apparently has an infestation of spirits so pervasive that its own employees are frightened to go on the top floor (where most of the hauntings take place).
Not that this in any way phased the fearless Moody, who decided to stay in the hotel for a night - in one of its most infamously haunted rooms, no less! Check out some of the highlights of his account, and a few photos, below:
I reserve a bed on a Monday night, requesting the "Harriet Beecher Stowe" room—a supposedly haunted space where countless ghost hunters have reported signs of paranormal activity.

I arrive early that afternoon. The clerk checking me in notes that I'll be sleeping in the haunted room next to a bed full of creepy dolls that one of the ghosts likes to play with at night. She assures me I'll survive.

"We haven't had a casualty yet," she says dryly, and hands me my key.[...]

Before the sky darkens, I settle into a table at the hotel restaurant, prepared to quiz the staff about their own experiences with the haunts of the Golden Lamb. My waitress shows me a hand with a nasty scar that stretches across three fingers, which were sliced open when a porcelain sink collapsed on her in the basement. She had just finished telling her colleagues about how all the ghost talk was hogwash when the sink came crashing down.

Now she's a believer. And she keeps her distance.

"I won't go upstairs, I won't go downstairs, I won't go in the tunnels, nothing," she says. "No, thank you. Everybody knows, they don't ask me any more because I'm not going."

By the end of my stay, I met three staff members who refused to venture to the top floor.[...]

The next day, I caught up with Portman to ask him about his own experience with the supernatural at his family's hotel. [...]

"I have not seen the ghosts," he told me. "But my mom used to tell stories about hearing the chains at night of the ghosts walking down the hall."

With a twinkle in his eye, he smiled and added: "You never know."
You never know, indeed. And if Portman is the Vice Presidential pick, he would hardly be the first major political figure who has been the object of supernatural visitation. Nancy Pelosi already has more than enough experience in that department.