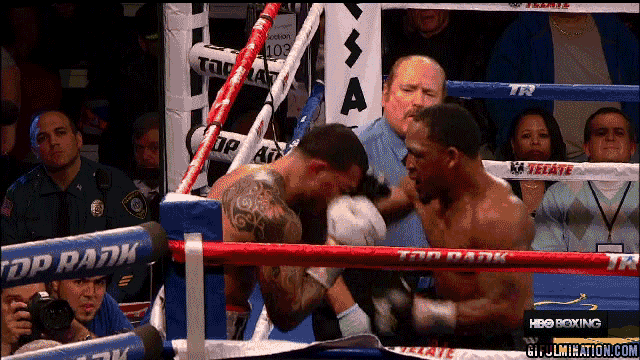 What you're watching above (courtesy of Deadspin) is James Kirkland absolutely obliterating Glen Tapia during Saturday's boxing match in Atlantic City. How brutal was the TKO that ended in the sixth round when the ref stepped in? Tapia, on the left, was taken to the hospital.
In a low-quality video, you can see referee Steve Smoger try to step in before the last brutal shots, but he just can't get between the two in time:
Luckily, Tapia was Okay.
"Glen is good," his adviser, Patrick Lynch, told ESPN. "His ego is bruised, but he is fine. He was released last night. We were there for two hours, everything [all the tests] came back fine."
The fight's end has garnered attention not only for the result, but for the fact that Kirkland won after taking 20 months off.