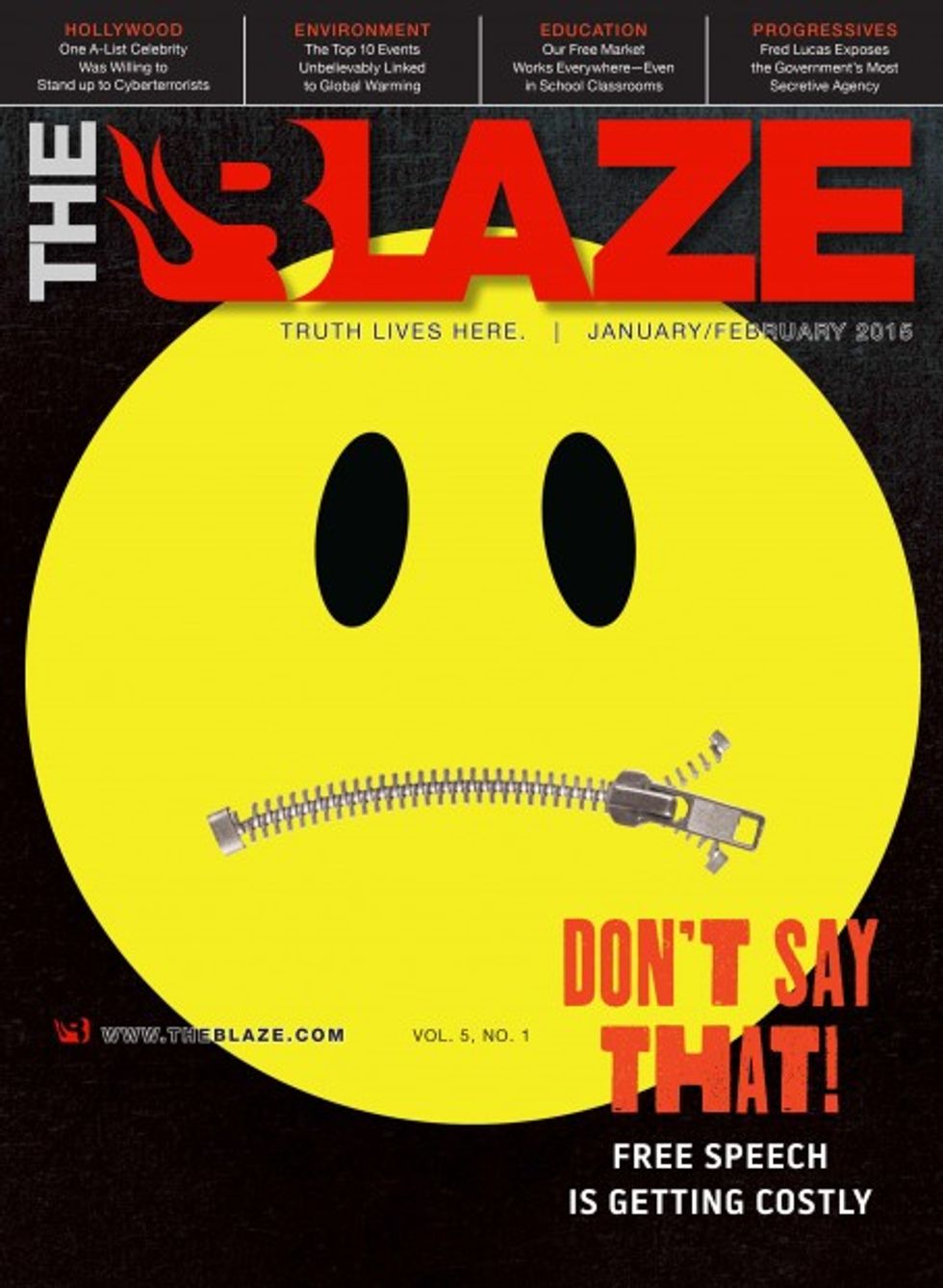 It used to be that the American Left was famous for the free speech movement. Censorship was the only word they found appalling. But things have changed—drastically.
Today, the progressive Left will make you pay for speaking your mind.
Whether it's their opposition to the Citizens United case or liberal universities' "free speech zones" or the FCC's attempts to regulate the Internet, the progressive Left has shown it is no longer concerned with restricting just our constitutionally protected speech—it is at odds with the very premise that Americans may speak their minds at all.
But it doesn't have to be this way.
Plus, you do not want to miss the takedown of the federal government's most secretive agency by TheBlaze's own Fred Lucas. He exposes the major players behind the EPA's schemes to obfuscate and hide the truth and their efforts to take down anyone who would dare to demand transparency.
Subscribe to TheBlaze Magazine today and get this issue FREE.
Follow Chris Field (@ChrisMField) on Twitter