First UFOs, now lottery misprints — Roswell, New Mexico, is one heck of an unlucky place for some residents.
Roswell man John Wines thought he'd won the lottery when he, well, won the lottery.
He scratched off a ticket to reveal multiple winning numbers last month, KOB-TV reported.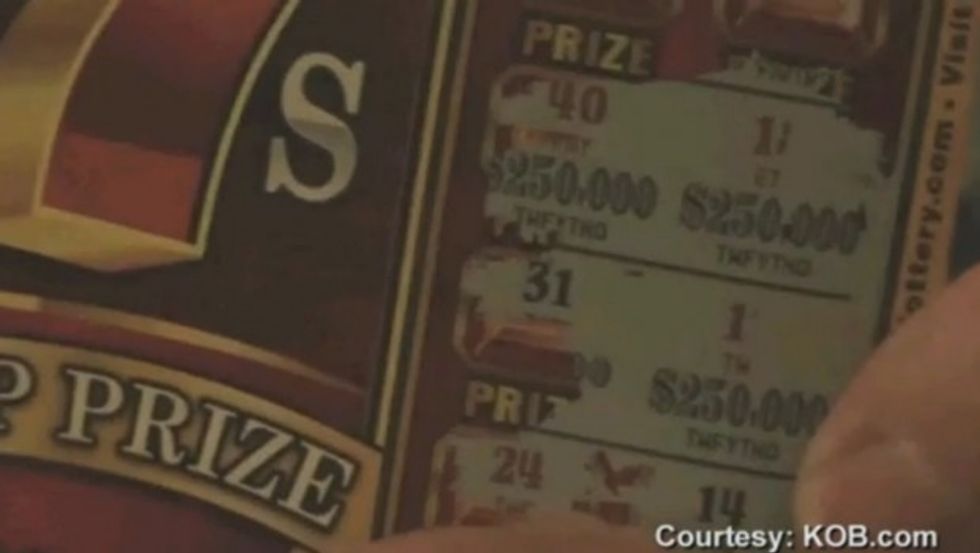 Image via KOB-TV/Daily Mail
But when he tried to cash in on his good fortune, he was stopped cold: apparently his ticket had been a misprint, as evidenced by the fact that it promised $500,000 in prize money when the maximum ticket value was $250,000 and by the fact that the beginnings of other numbers are visible next to the winning digits.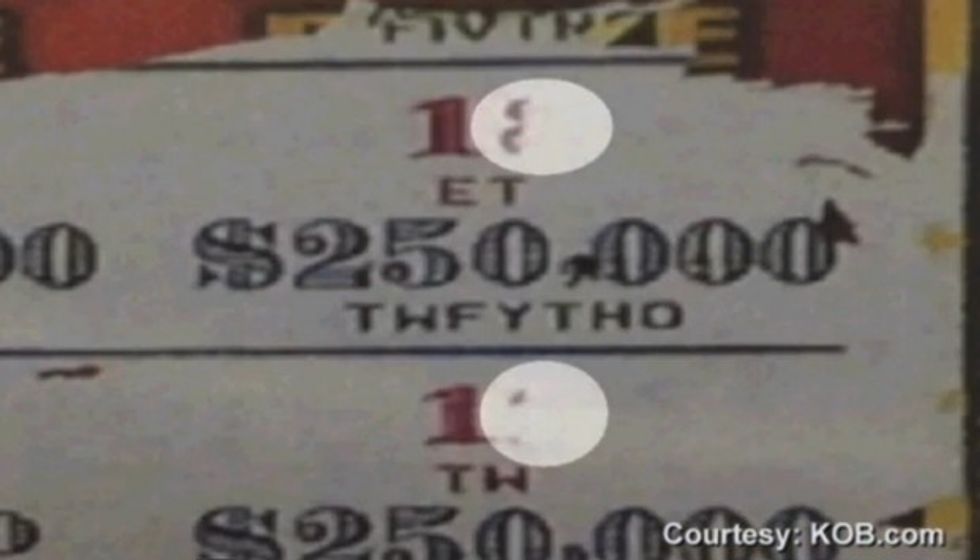 Image via KOB-TV/Daily Mail
The New Mexico Lottery informed him that he was not, in fact, a winner.
"I mean, if you thought you won $500,000 and somebody tells you that you didn't, and you can prove to them you did, it's pretty stressful for somebody to say, 'no you're not getting your money,'" Wines told KOB.
Wines, who recently retired, said he really could have used the cash.
"If it was $50 or $75, I would not think a thing about it," said Wines. "But this is $500,000. That's a half million."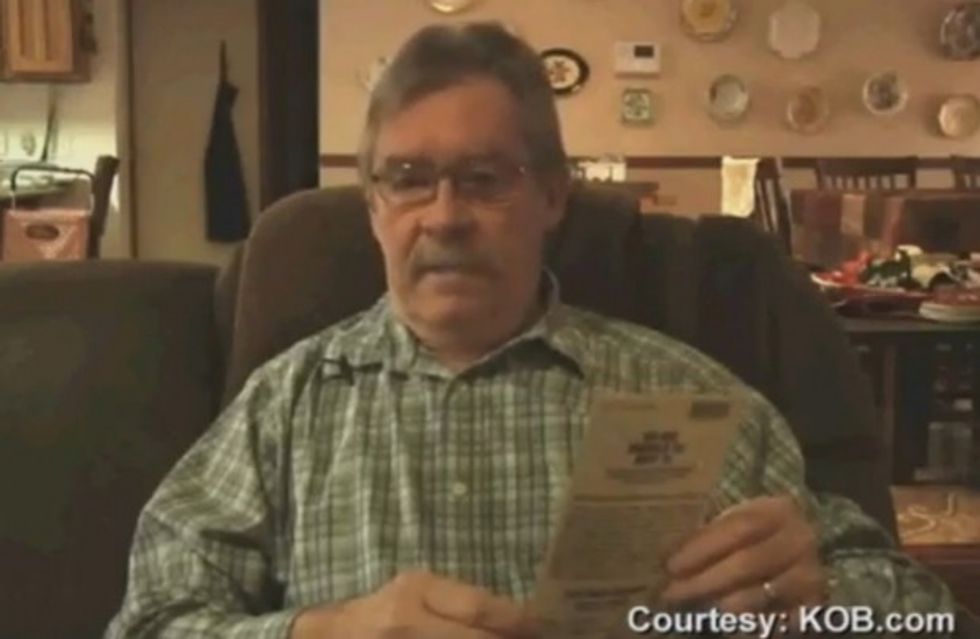 John Wines. (Image via KOB-TV/Daily Mail)
The New Mexico Lottery's consolation prize: $100 in lottery tickets.
Wines wasn't satisfied.
"It's like I told them, I didn't misprint it," said Wines. "I bought the ticket in good faith thinking if I won I was going to get my money. And they told me no, they absolutely, positively told me no."
Watch Wines tell his story below:
—
Follow Zach Noble (@thezachnoble) on Twitter