Former Massachusetts Gov. Mitt Romney told donors on Friday that he is considering another bid for the White House in 2016, the Wall Street Journal reported, citing those present.
Romney didn't indicate when he would make a final decision, the Journal reported, but cited the economy and trouble overseas as reasons he is considering a third run.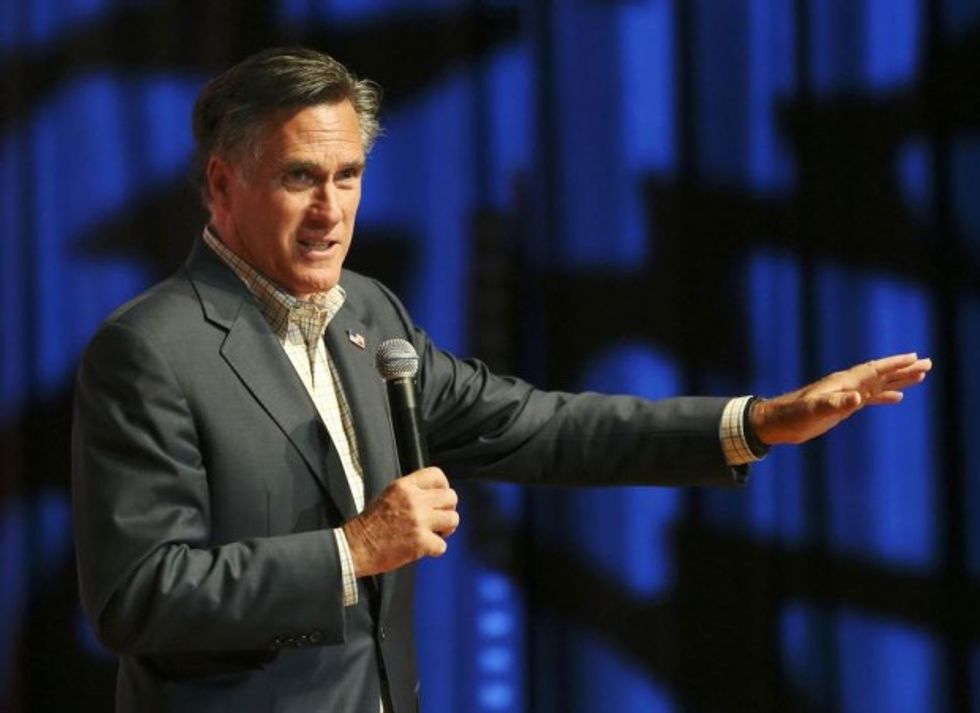 Mitt Romney, speaks Monday, Oct. 27, 2014, at a rally endorsing U.S. Senate republican candidate Ben Sasse at the Hastings City Auditorium in Hastings, Neb. (AP Photo/The Hastings Tribune, Laura Beahm)
According to CNN, Romney told people in the room that "they could go tell their friends" he was thinking about a bid.
"Mitt told the group of 30 or so guys that were there that he is considering a run for the White House and that they could go tell their friends," a source told CNN.
In October, Ann Romney seemed to definitively shut the door on a third White House campaign for her husband, telling ABC News: "We're not doing that again." Romney was the Republican presidential nominee in 2012 and ran in 2008.
The CNN source said Ann is now "very encouraging" about 2016, while their sons are divided.
Speculation about another Romney campaign ticked up when he went out on the stump for Republican candidates ahead of the November midterms, and he's topped 2016 polls he's been included in.
One Romney 2012 staffer told TheBlaze the newest development isn't much out of line with where Romney's stood in the past.
"I don't think this is anything hugely different from the tone he's had on this before," the former staffer said. "Still exciting for RomneyLand though."
This post has been updated.