The number of French turning out to support slain staff members of the satirical magazine Charlie Hebdo — and, by association, protest against violence and support free speech — could top one million on Saturday, Agence France-Presse reported.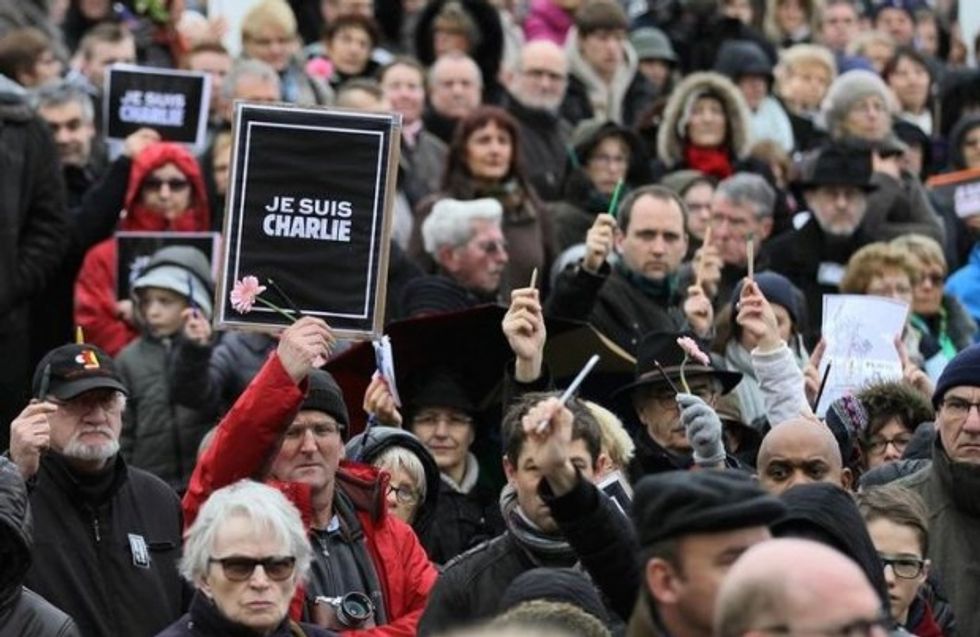 A man holds up a placard that reads, 'Je suis Charlie' during a rally at the Memorial Square in Caen on January 10, 2015, as tens of thousands of people staged rallies across France authorities said, after three days of terror and twin siege dramas that claimed 17 victims, including the victims of the first attack by armed gunmen on the offices of French satirical newspaper Charlie Hebdo in Paris on January 7. (Charly Triballeau/AFP/Getty Images)
"700,000 people have marched" in cities around France, interior minister Bernard Cazeneuve told reporters, saying that a slated rally in Paris would likely attract "several hundred thousand" more people.
See pictures from the rallies all over France below: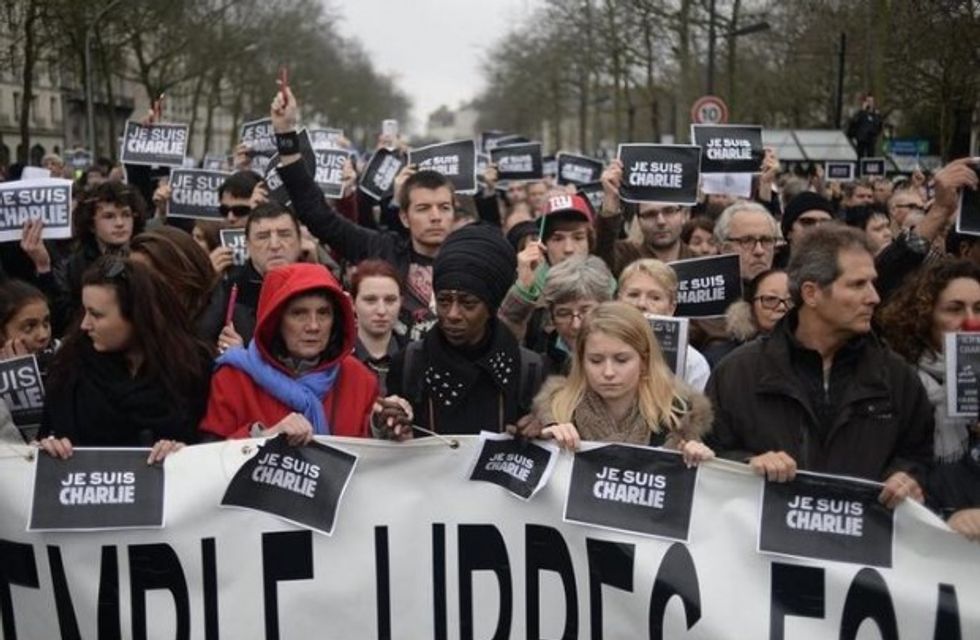 Demonstrators hold signs that reads 'Je suis Charlie' during a rally in Nantes on January 10, 2015, as tens of thousands of people staged rallies across France authorities said, after three days of terror and twin siege dramas that claimed 17 lives in total, including the victims of the first attack by armed gunmen on the offices of French satirical newspaper Charlie Hebdo in Paris on January 7. (Jean-Sebastien Evrard/AFP/Getty Images)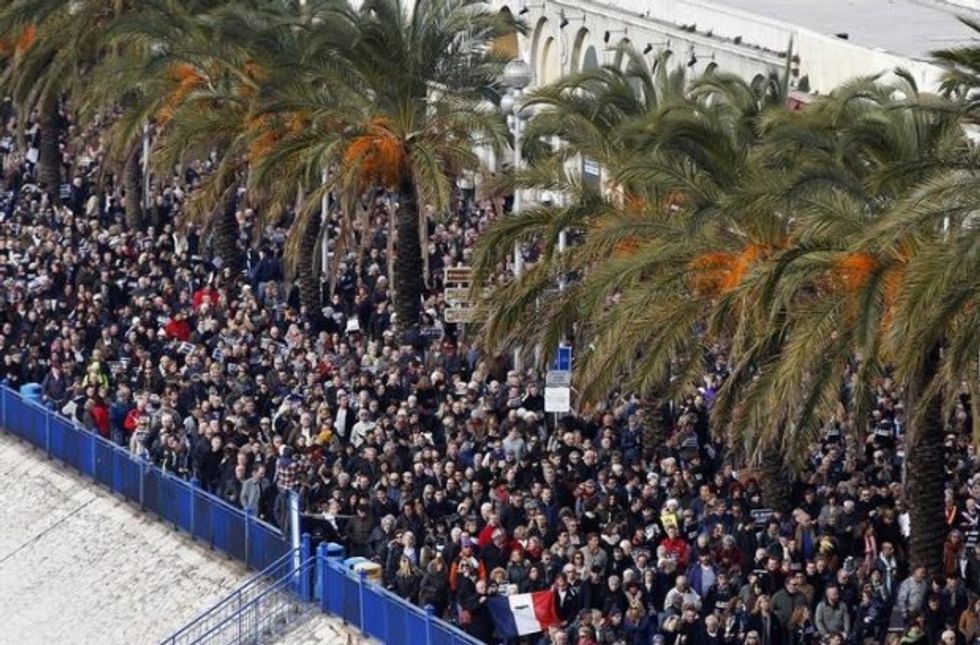 Tens of thousands of people some holding up signs that read, 'Je suis Charlie' march during a rally along the sea front in the Mediterranean city of Nice, on January 10, 2015. (Valery Hache/AFP/Getty Images)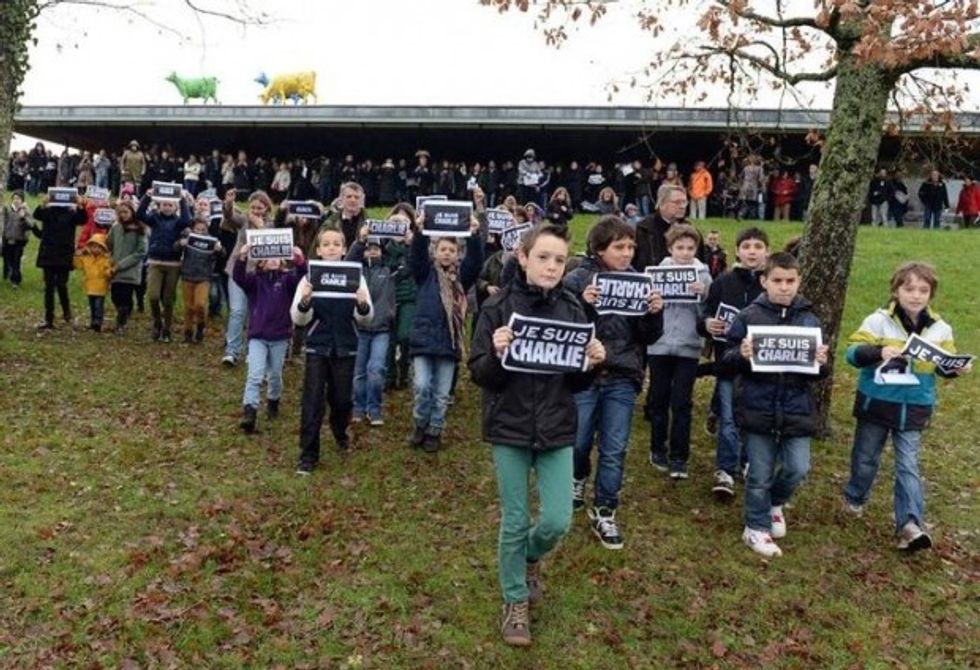 Children hold notes on January 10, 2015 reading 'Je Suis Charlie' (I am Charlie) as a tribute to the slain Charlie Hebdo cartoonists, who visited the salon which takes place in Septembre at the International Centre for Caricature and Humourous press cartoons (Centre International de la Caricature du Dessin de Presse et d'Humour) in Saint-Just le Martel, near Limoges, south-western France. (Pascal Lachenaud/AFP/Getty Images)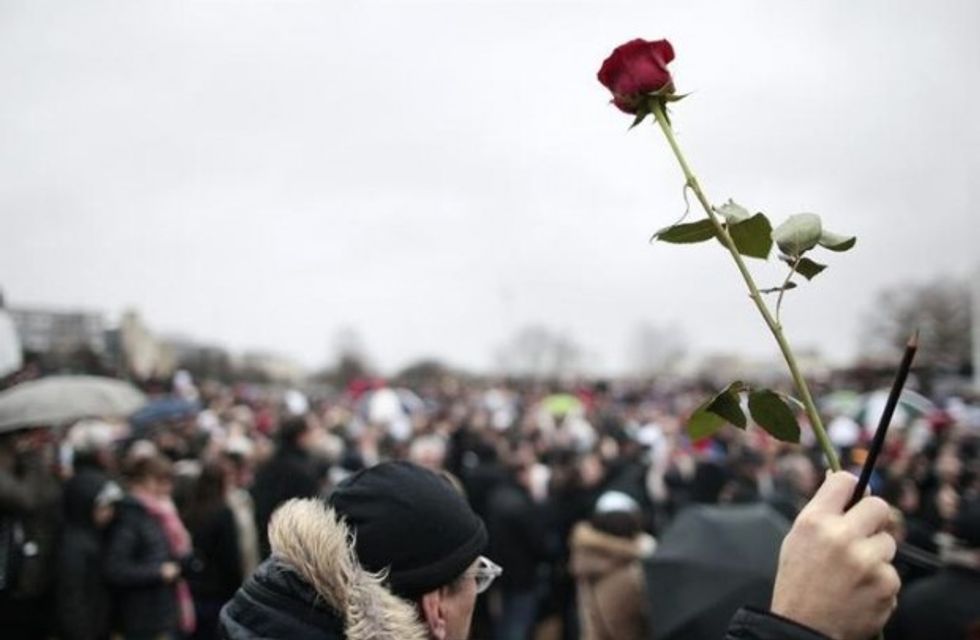 A man hold a rose and pencil during a rally at the Memorial Square in Caen on January 10, 2015, as tens of thousands of people staged rallies across France authorities said, after three days of terror and twin siege dramas that claimed 17 victims, including the victims of the first attack by armed gunmen on the offices of French satirical newspaper Charlie Hebdo in Paris on January 7. (Charly Triballeua/AFP/Getty Images)
—
Follow Zach Noble (@thezachnoble) on Twitter