How low can oil prices go before American drillers are forced out of business?
A lot lower, one firm is saying.
While Morgan Stanley analysts have estimated that most shale oil plays need oil prices to be above $75 per barrel for extraction to be profitable — meaning current low oil prices could kill the American shale oil boom — Business Insider reported Monday that Goldman Sachs has a very different outlook.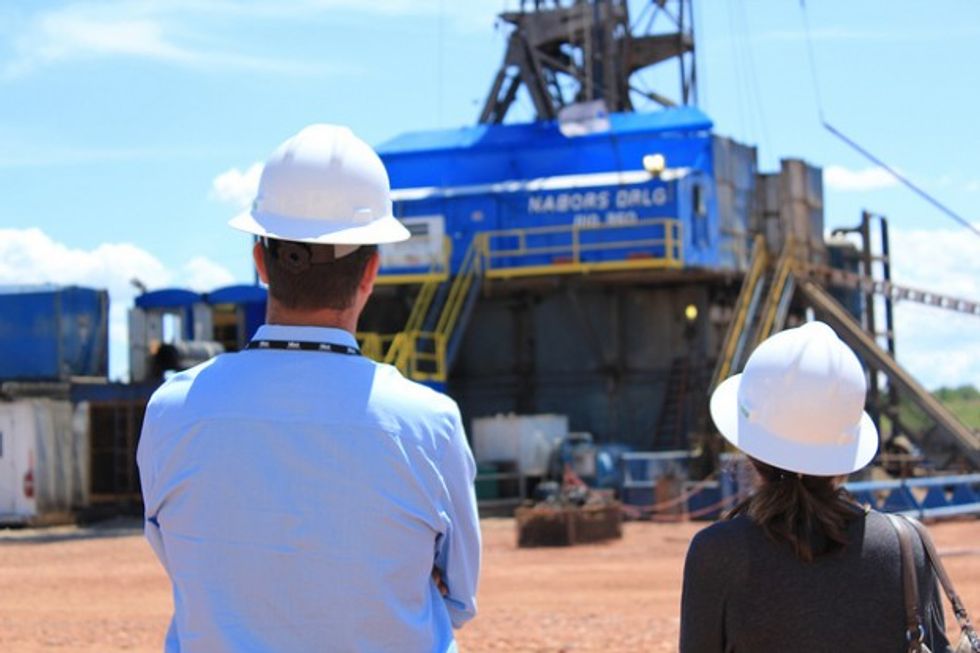 (Image via Lindsey G/flickr)
According to Goldman's analysis, prices would need to hit $40 per barrel for six months in order to seriously cripple American industry because companies have taken precautionary measures.
Drillers won't expand into new territory, but their existing fields should keep going, Goldman's analysis claimed:
The more credit intensive companies are already in maintenance mode where cash is being reserved for maintaining fields only. We now expect US supply growth to slow to 400,000 barrels per day, year on year by the 4th quarter of 20115.

[...]

To keep all capital sidelined and curtail investment in shale until the market has rebalanced, we believe prices need to stay lower for longer. As short cycle shale production is a 12 month investment proposition, producers typically hedge out 9 to 12 months.
As TheBlaze has previously reported, American oil companies have hedged effectively to protect themselves from low oil prices — and potentially hold off Saudi Arabia's attempt to scoop up market share.
Goldman's analysis is likely welcome, as oil slumped further on Monday morning, approaching $47 per barrel just before 7 a.m. EST.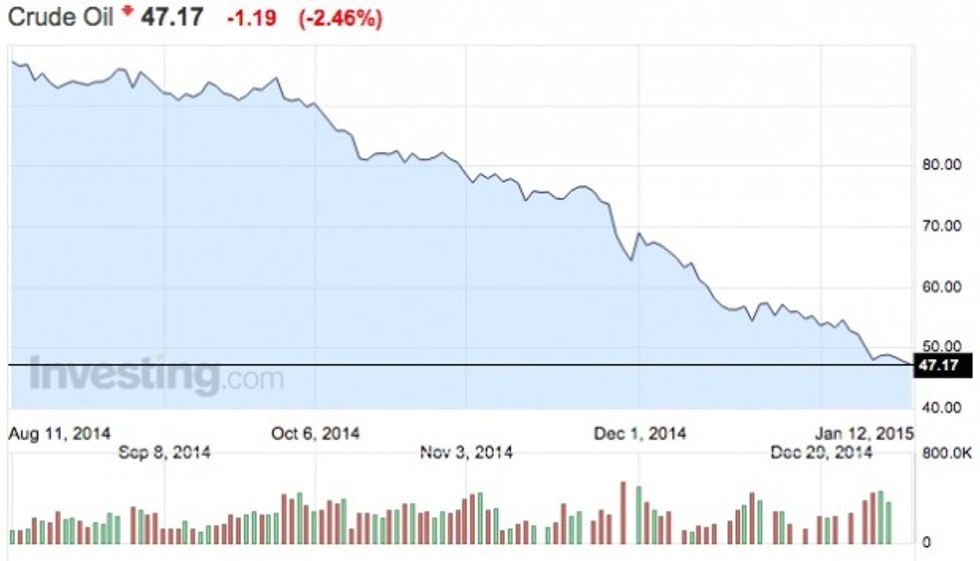 Image via Investing.com
—
Follow Zach Noble (@thezachnoble) on Twitter