A nearly 50-year-old time capsule was discovered inside of a marble church altar in Florida last Wednesday.
The box, which was placed into the structure back in 1966, was uncovered as the altar was being disassembled as part of a renovation at Cathedral Basilica of St. Augustine in St. Augustine, Florida, according to WJXT-TV.
Newspapers, pictures, money, old coins and a note from an artist who painted two medallions of Pope Pail VI were found inside the decades-old cardboard box, the outlet reported.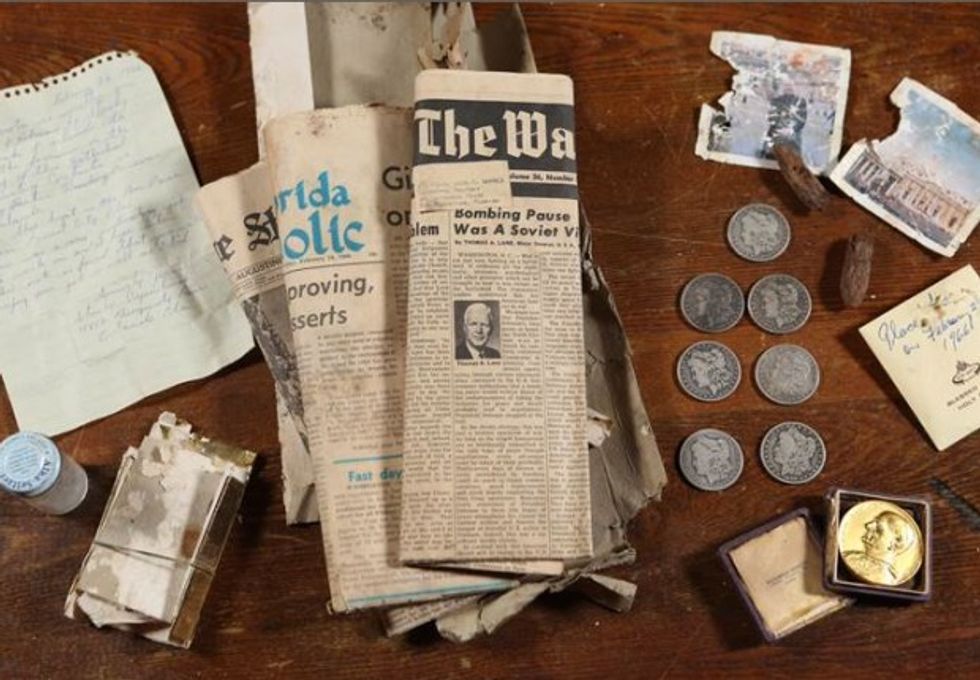 Diocese of St. Augustine/Scott Smith
The three periodicals that were included were the St. Augustine Record, a daily newspaper, and two Catholic publications — the Wanderer and the Florida Catholic.
As for the old coins, they could end up being worth a few thousand dollars, according to parish priest Fr. Thomas Willis.
"Based on a quick search of the internet those dollar coins could be worth a few thousand dollars – if they're considered in mint condition," he told the Diocese of St. Augustine.
While the discovery of the time capsule might have been a surprise to some, Brian Baker of Baker Liturgical Art, the group helping with the restoration project, said he wasn't too stunned by the finding.
"It was not a surprise to find a time capsule in the altar of sacrifice," he told the diocese. "It is a tradition to leave a time capsule in the main altar during a restoration."
Fr. Willis reflected this sentiment in an interview with ABC News.
"There is a longstanding tradition of placing a time capsule inside the main altar," he said. "So that's in all likelihood why we found it here."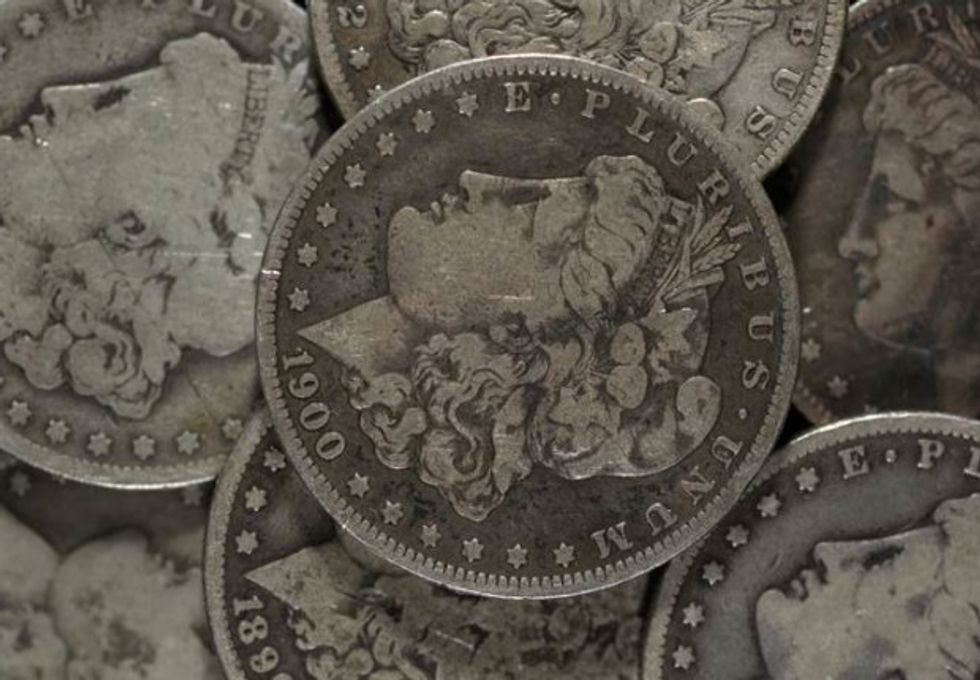 Diocese of St. Augustine/Scott Smith
Baker said that there was also a note in the capsule from the foreman who worked on the last renovation.
It read, in part, "I really enjoyed working on this project and hope that the next company that works on the next renovation will enjoy it as much as I did" — a sentiment that Baker and his team agree with.
There are plans to place another time capsule back inside the altar once the restoration process is completed in March.
(H/T: WJXT-TV)