For the third year in a row, parts of Saudi Arabia are experiencing a rare winter event -- snow.
Along with the snow, came people playing in the powdery stuff, building snowmen and women, even some snow animals.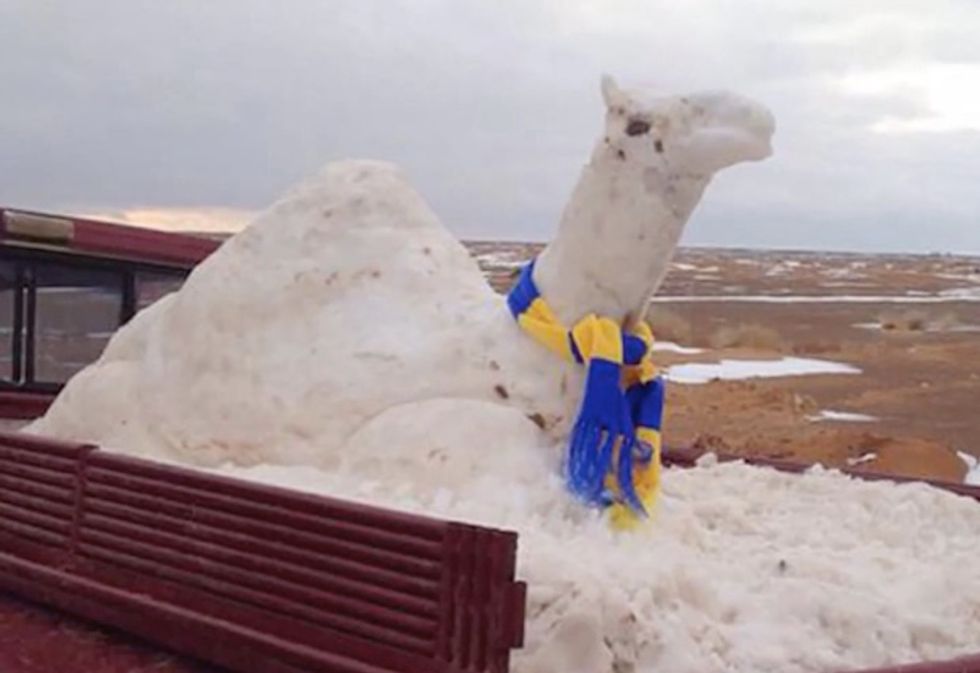 Image: YouTube
 
On Monday, Reuters reported an influential Saudi religious leader had declared a fatwa against making snowmen or snow animals.
Sheikh Mohammed Saleh al-Munajjid posted his religious ruling online after being asked about the appropriateness of making snowmen. The sheikh responded by writing, "It is not permitted to make a statue out of snow, even by way of play and fun."
The cleric added, "God has given people space to make whatever they want which does not have a soul, including trees, ships, fruits, buildings and so on."
The news stating that building a snowman would be an affront to Islam and an action that would be looked on as sinful sparked a social media backlash. Twitter reacted almost immediately. In fact, the hashtag #JeSuisSnowman started trending online as well.
The cleric's words appear to be falling on deaf ears as many more images of snowmen started appearing on Twitter.
In response to the fatwa banning building snowman #Saudi nationals have started #JeSuisSnowman tag in protest. pic.twitter.com/8RRpSIbg14

— (ن)Ahmed (@AlshehmaniA) January 12, 2015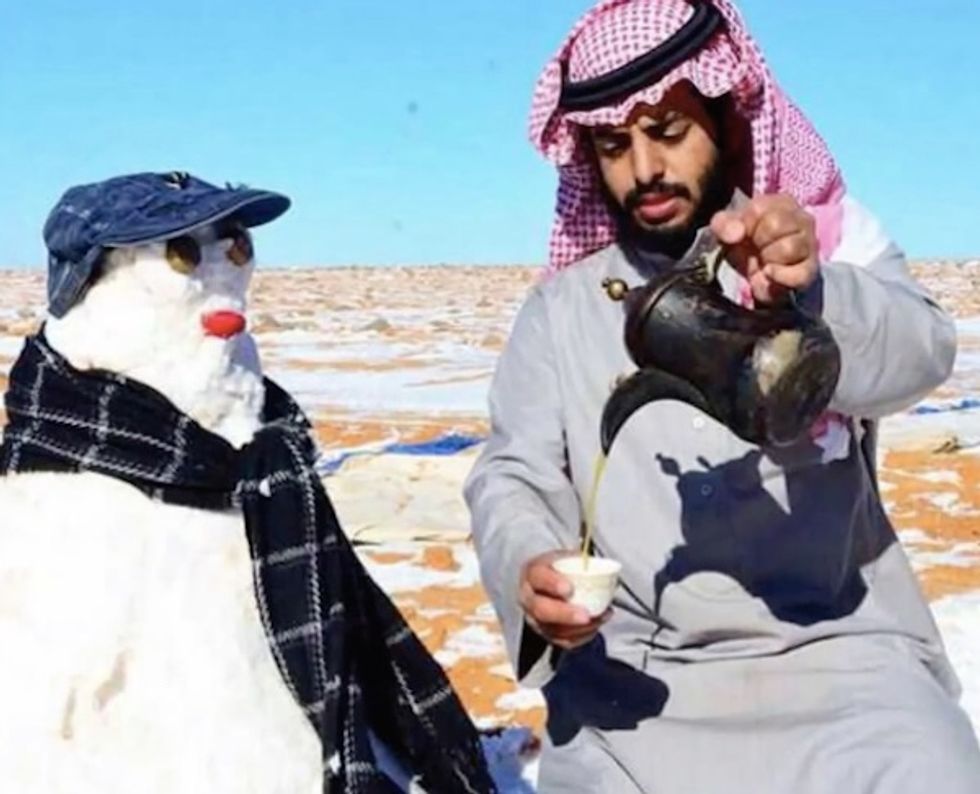 Image: YouTube
A quick scan of Twitter's history shows that making snowmen in Saudi Arabia is not exactly new. There were many tweets featuring photos of snow people and snow animals from as far back as December 2013.
All countries have a snow man, except saudi , we have snow woman ....حقوق المرأة ياعمي pic.twitter.com/0CSB58Bawy

— ريف (@reef86fahad) December 16, 2013
__
Follow Mike Opelka (@Stuntbrain) on Twitter.