It was time away for the Kentucky couple. A luxury ship. Pacific breezes. Fun. Leisure.
Oh, and their 13-month-old girl in tow for the Disney cruise.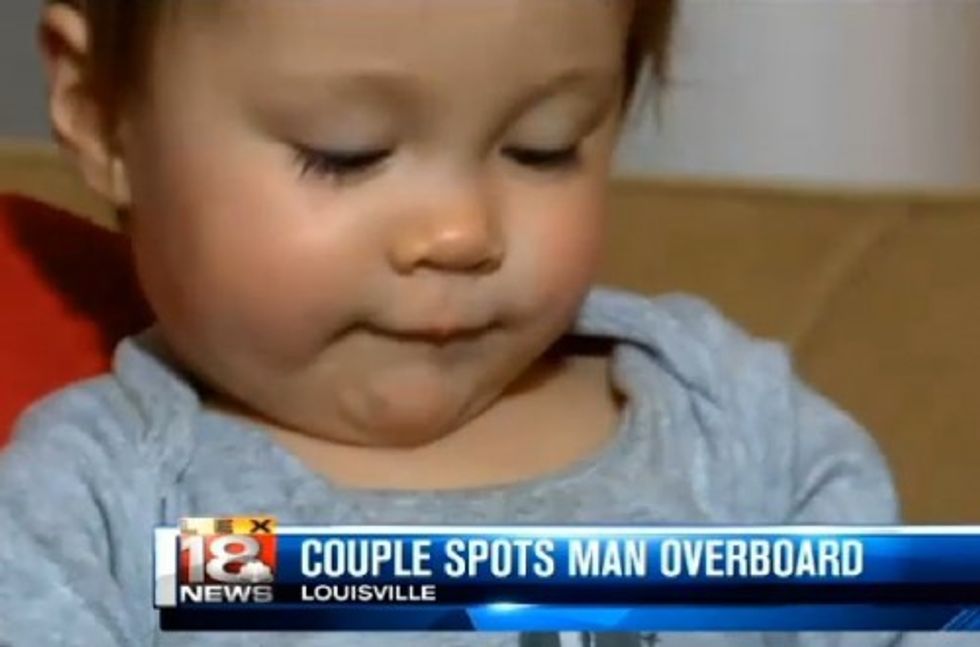 Image source: WLEX-TV
Which, if you've cared for humans of such an age, means vacations with them don't always go as desired — especially when you've ventured to a different time zone.
Such was the case last week when Heather and Daniel Felton, who hail from Louisville, were up way longer than they wanted to be one night with little Katherine as their ocean liner floated near Mexico.
Then the fateful thought: We're on this big ship, nobody's awake but us, and there's all this room on deck. So the trio ventured outside.
"We were taking pictures of her, and then we both kind of heard something," Heather Felton told WLEX-TV. "We were the only people out on the deck, it was early enough that we didn't see anybody else, and so we heard it a second time. I ran out toward the edge of the boat and I looked down and someone's going right by, yelling for help."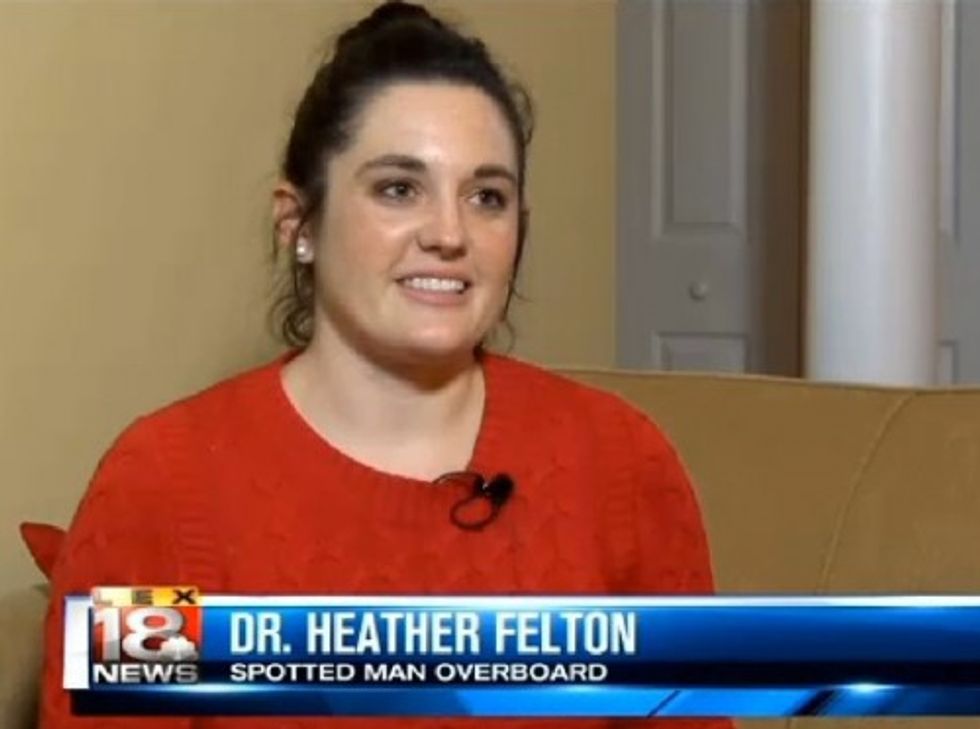 Image source: WLEX-TV
She ran off and found crew members, told them about the life-or-death situation and seconds later a loudspeaker announced: "Mr. MOB." Code for Man Overboard.
While an instantaneous turnabout wasn't possible, the ship eventually angled toward the vicinity where Felton saw the person in the ocean and a rescue had begun within a half hour, WLEX said.
Fortunately it turned out OK; the Disney crew picked up the man who had survived five hours in the ocean.
The 22-year-old was a passenger of a Royal Caribbean ship and didn't remember how he fell overboard.
But it may have ended badly had Katherine gotten a better night's sleep, along with her mom and dad.
"The odds of him being rescued, being seen..." Daniel Felton told the station. "It was a little too much...I know Heather got emotional."
This story has been updated.
—
Follow Dave Urbanski (@DaveVUrbanski) on Twitter