British Prime Minister David Cameron came out strong against Islamist extremists on Friday, referring to radial Islam as a "poisonous ideology" and a "radical, death cult of a narrative."
President Barack Obama avoided referring to Islam when he discussed the threat of terrorism around the globe. He used phrases like "violent extremism" and "violent terrorism" rather than calling out radical Islamists.
While Cameron's condemnation of radical Islamists was severe, he also made it a point to repeatedly claim that the terrorists want to "pervert" the religion of Islam.
"We do face a very serious Islamist extremist terrorist threat in Europe, in America, across the world. And we have to be incredibly vigilant in terms of that threat," Cameron said during a press conference.
He later added, "It means countering this poisonous, fanatical death cult of a narrative that is perverting the religion of Islam."
Cameron also labeled the "poisonous narrative that's perverting Islam" as the "real enemy."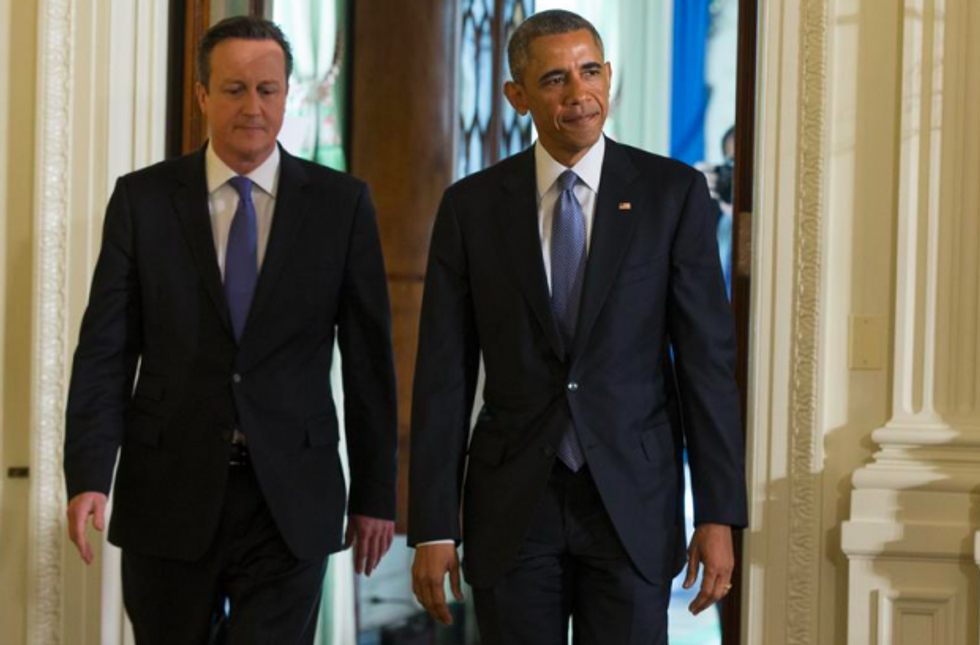 President Barack Obama and British Prime Minister David Cameron arrive for a joint news conference in the East Room of the White House in Washington, Friday, Jan. 16, 2015. The president and prime minister agreed Friday to a joint effort to fight domestic terrorism after last week's deadly attacks in France. (AP Photo/Evan Vucci)
Obama vowed to continue fighting to "counter violent extremism that radicalizes recruits and mobilizes people, especially young people, to engage in terrorism." 
"This phenomenon of violent extremism, the ideology, the networks, the capacity to recruit young people, this has metastasized and it is widespread, and it has penetrated communities around the world," Obama said.
The president agreed that "violent extremism" represents an "existential threat" to the world, though he avoided referring to Islam.
"One of the things that we spoke about is how do we lift up those voices that represent the vast majority of the Muslim world, so that that counter-narrative against this nihilism is put out there as aggressively and as nimbly as the messages coming out from these -- these fanatics," he added.