A novel that is required reading in some schools showed former jihadist Maajid Nawaz that utopia is impossible to create, and a caliphate under the leadership of his friends would be a "nightmare on earth."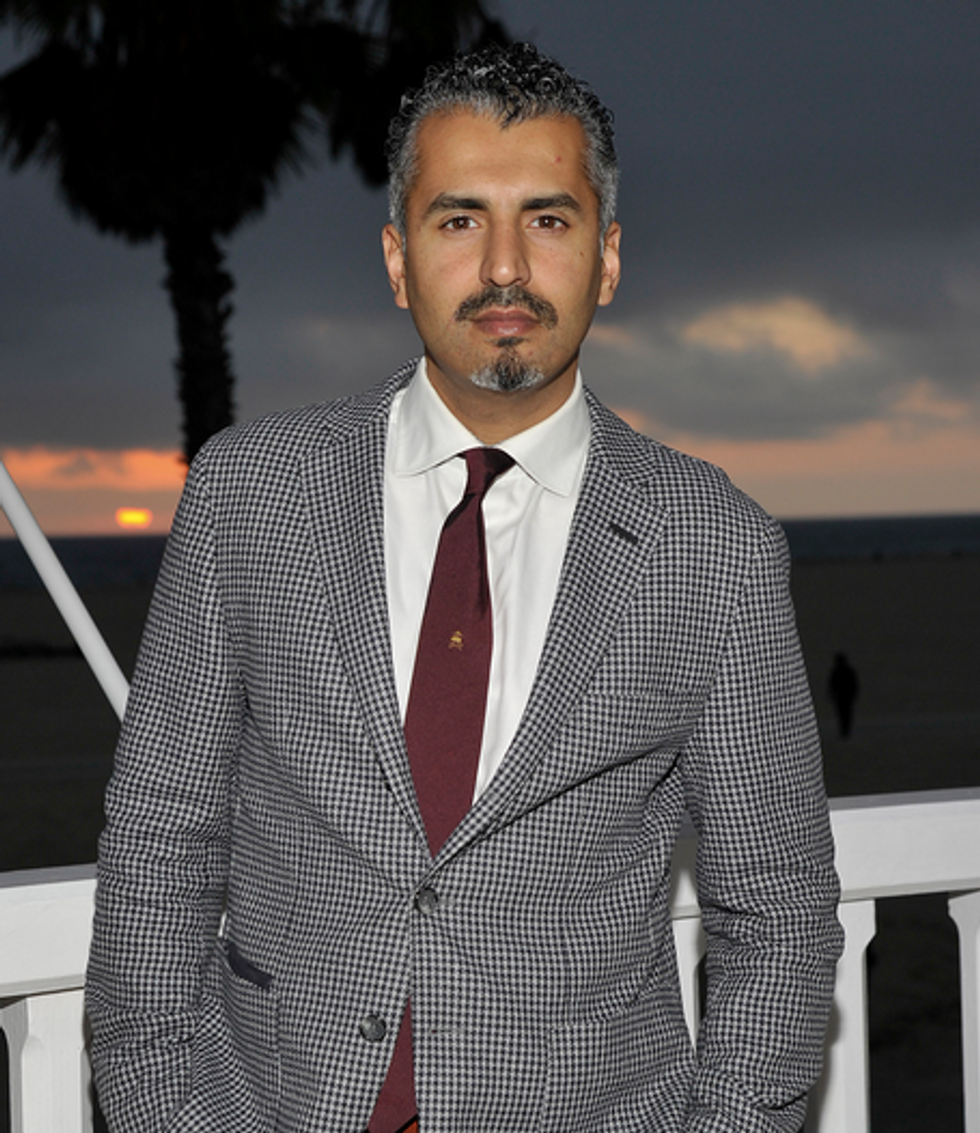 LOS ANGELES, CA - OCTOBER 27: Author Maajid Nawaz poses before appearing on 'Real Time With Bill Maher' to talk about his new book 'Radical: My Journey out of Islamist Extremism' on October 27, 2013 in Los Angeles, California.
What book is it? Nawaz said it was none other than George Orwell's "Animal Farm."
Nawaz was in prison when he found the book, telling NPR: "I began to join the dots and think, 'My God, if these guys that I'm here with ever came to power, they would be the Islamist equivalent of Animal Farm.'"
Nawaz became a recruiter for the Islamist group Hizb ut-Tahrir at age 16, spending more than a decade attempting to unite all Muslim nations into a caliphate.
Though he was raised in England, Nawaz spent four years in an Egyptian prison for attempting to overthrow the government. Some of his fellow inmates included the leader of the Muslim Brotherhood, the leader of Hizb ut-Tahrir, and the men who killed former Egyptian President Anwar Sadat.
"I'm living up close and seeing their everyday habits and lifestyle," he recalled. "I thought, 'My God, I wouldn't trust these guys in power. ... If this caliphate, this theocratic caliphate, was ever established, it would be a nightmare on earth.'"
With the rise of the Islamic State, Nawaz knows he made the right decision to leave Hizb ut-Tahrir after being released from prison. He co-founded a think tank dedicated to challenging extremism in 2008.
"When we see what ISIL is doing in the name of this theocratic caliphate, I believe I have been vindicated that these guys, any of them, if they ever got to power, they would be committing mass atrocities," he remarked.
Last September, Nawaz wrote an open letter to Islamic State fighters, urging them to lay down their arms and surrender. He said he has not given up on them because "to do so would have been to give up on myself."
Nawaz released a memoir called "Radical: My Journey Out of Islamist Extremism" in 2013, and is currently running for parliament in England as a Liberal Democrat party candidate.
Read NPR's complete interview with Nawaz here.