Alan Gross, released last month after five years in a Cuban prison, will be a guest at first lady Michelle Obama's at the State of the Union address, the White House announced Monday.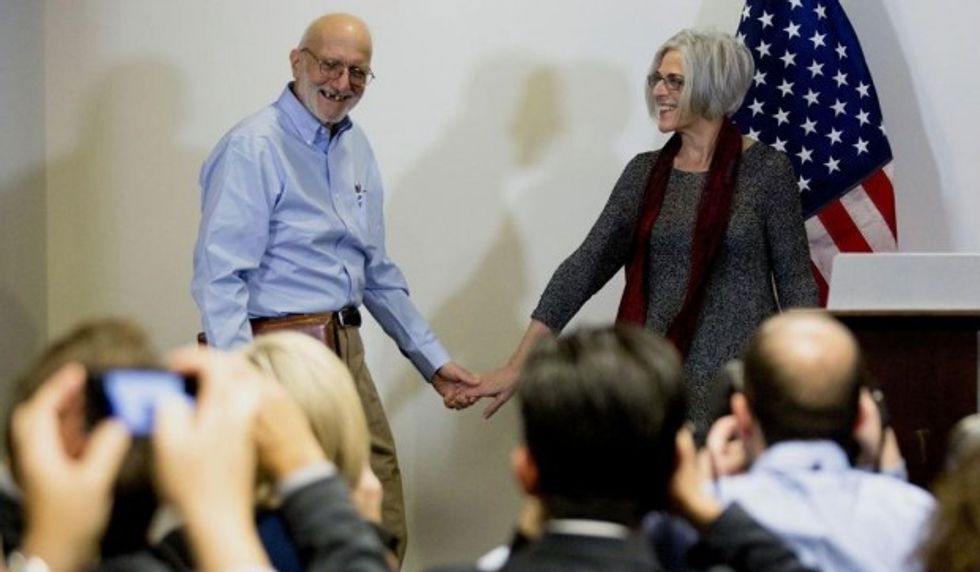 American aid worker Alan Gross, a former Cuban prisoner released on humanitarian grounds, arrives with his wife Judy Gross at a news conference in Washington, D.C., Dec. 17, 2014. (Bloomberg/Bloomberg via Getty Images)
Gross was released in mid-December as part of a broader deal in which President Barack Obama announced normalizing relations with Cuba, allowing limited visitation and commerce to the country.
"While in Cuba, Alan wrote the president letters and since returning has expressed his support for the actions the president's taken with respect to Cuba," the White House release said.
Gross and his wife, Judy, will be among 22 separate guests announced, including astronaut Scott Kelly, twin of astronaut Mark Kelly; CVS CEO Larry Merlo; students; teachers; veterans; a police officer; and a small-business owner.