Outgoing Texas Gov. Rick Perry kept tradition alive on Monday by handing over a coveted copy of the Bible to Governor-elect Greg Abbott — but not before he followed his predecessors in placing some special markers inside of the holy book.
As has been a gubernatorial tradition for decades, Perry underlined scripture inside of the book for the incoming governor to ruminate on, selecting the wisdom present in Matthew 20:25-28.
"Each Texas Gov. marks a Bible passage for their successor. Here's what @GovernorPerry marked for me from Matthew," Abbott wrote on his Twitter account, including a picture of the selected scripture.
Perry also included the words "Marked by Rick Perry for Greg Abbott 20 Jan. 15" on the page where the verses are underlined.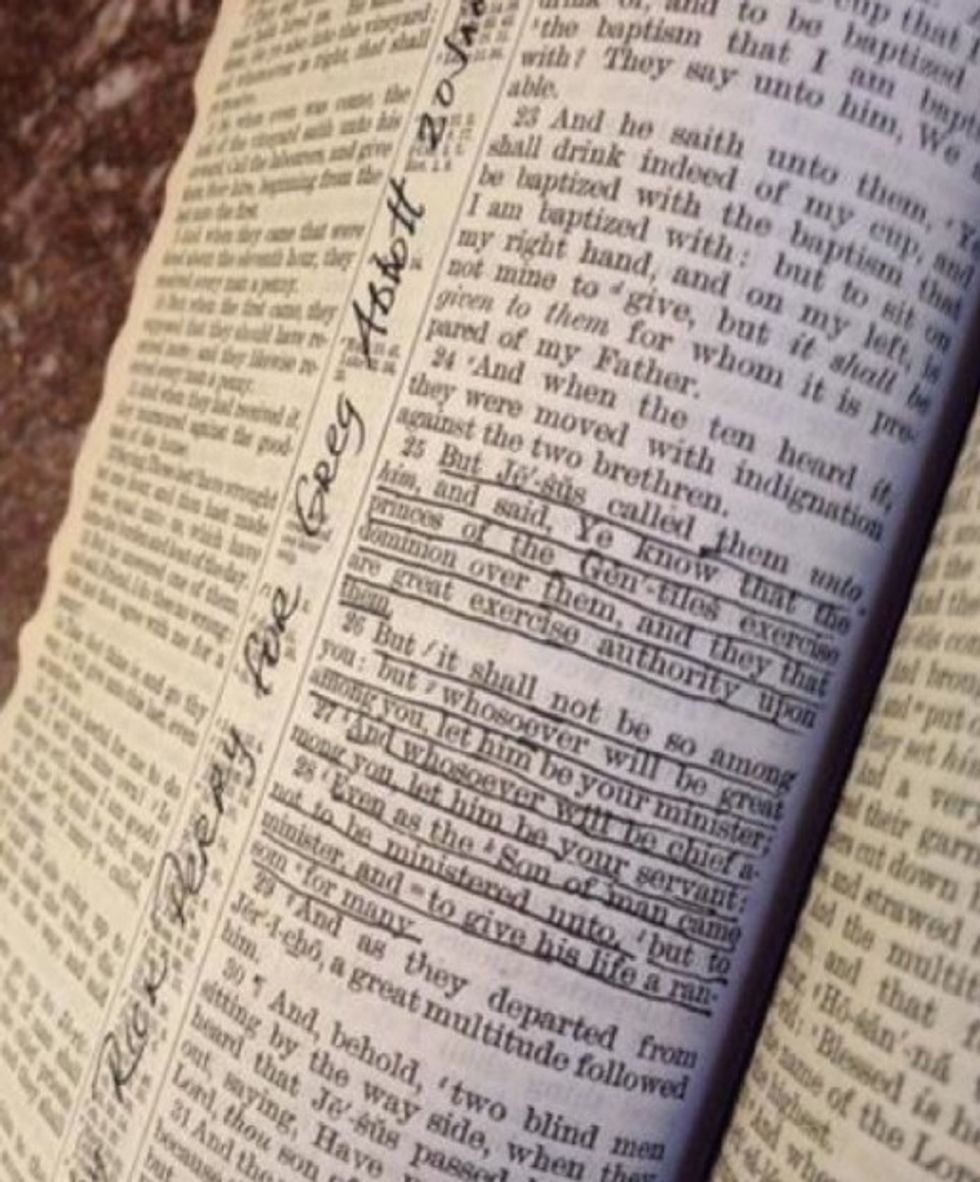 Image via Twitter/GregAbbott_TX
The scripture reference reads, "But Jesus called them unto him, and said, Ye know that the princes of the Gentiles exercise dominion over them, and they that are great exercise authority upon them. But it shall not be so among you: but whosoever will be great among you, let him be your minister; And whosoever will be chief among you, let him be your servant: Even as the Son of man came not to be ministered unto, but to minister, and to give his life a ransom for many."
These verses have been interpreted by some to mean that those in authority should help and serve those whom they oversee.