The discovery of a small papyrus fragment containing words from the Book of Mark could end up being the earliest copy of a Christian gospel on record, according to experts.
The biblical text, which came from Egypt, was reportedly placed on a sheet of papyrus before the document was recycled and used to create a mummy mask.
Centuries later, researchers found it after carefully dismantling that mask. They used carbon-14 dating, studied the handwriting and analyzed related documents, dating the text to the first century, according to LiveScience (some, though, have questioned the accuracy of the outlet's dating description).
Perhaps most interestingly, scientists found a way to undo the glue on the mask without damaging the centuries-old ink, allowing the text to be read, though the masks that go through this process are essentially destroyed — a fact that leaves some experts more than uncomfortable with the tactic.
But supporters say the masks aren't museum-worthy, though they hold valuable text within them.
"We're recovering ancient documents from the first, second and third centuries," New Testament professor Craig Evans told LiveScience. "Not just Christian documents, not just biblical documents, but classical Greek texts, business papers, various mundane papers, personal letters."
Evans, a professor at Acadia Divinity College in Wolfville, Nova Scotia, told the outlet that one mask could yield up to 12 possible texts, offering up a fascinating lens into the past.
Watch him describe the text and the process through which it was discovered below:
The document, which experts believe was potentially written before the year 90, is certainly going to spark a fair share of controversy, especially considering the dearth of surviving documents from the first century; there are currently only documents dated between the years 100 and 200.
If it checks out, as Boyce College professor Denny Burk posited, it would be a "momentous find."
"To have a first-century witness to the text of the New Testament is unprecedented. That a fragment of Mark was found in Egypt is even more astonishing," Burk wrote. "That would seem to require that the original was probably penned decades before."
Finding early biblical writings can sometimes be a tough task, considering that the original documents are likely long gone. That said, other early documents do point to a longer textual tradition than some might realize.
"We have every reason to believe that the original writings and their earliest copies would have been in circulation for a hundred years in most cases — in some cases much longer, even 200 years," Evans told LiveScience. "A scribe making a copy of a script in the third century could actually have at his disposal first-century originals, or first-century copies, as well as second-century copies."
The newfound text will help inform modern-day Bible readers and experts as to how much, if at all, the Book of Mark changed over time — if, indeed, it traces back to the first century.
The papyrus has not yet been published and, as a result of privacy agreements, Evans cannot say a great deal more about it until it is made public, though some details about the document reportedly leaked as early as 2012, according to LiveScience.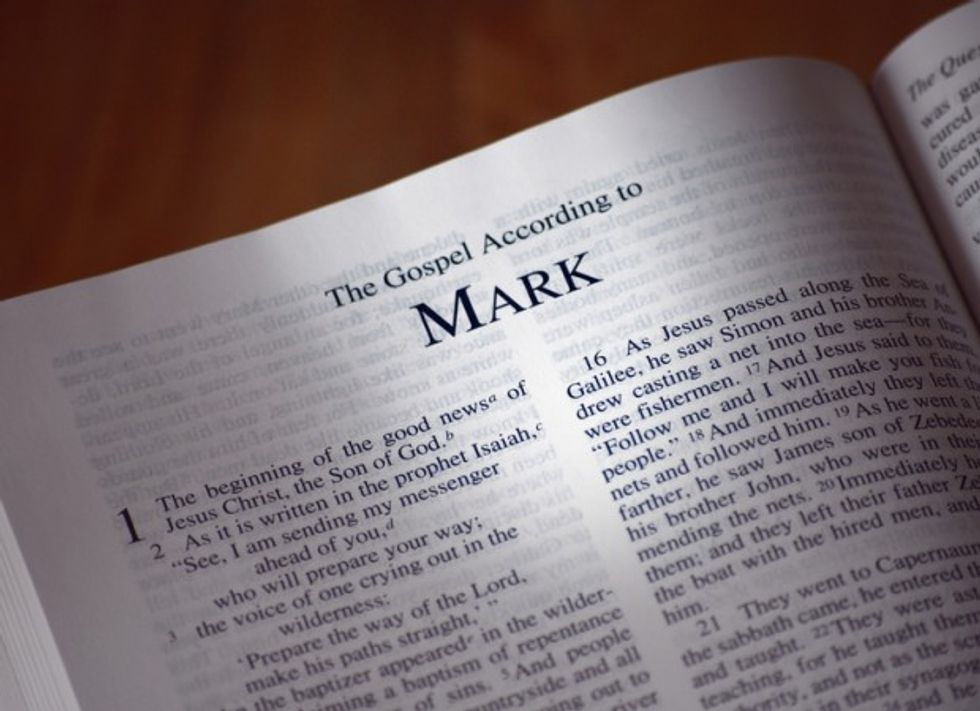 Photo credit: Shutterstock.com
University of Manchester lecturer Roberta Mazza, who teaches ancient history, posted a blog entry last year that was critical of the find, noting that the fragment was seemingly first mentioned during a February 2012 debate between Dallas Theological Seminary professor Daniel Wallace and University of North Carolina at Chapel Hill professor Bart Ehrmann.
At the time, Wallace only alluded to it, leading Mazza to dig deeper in an effort to verify information about the text and its owner; so far, she has only been able to lock down a few key details.
"Professor Evans has kindly informed me via email that this is the same fragment mentioned by Daniel Wallace and it is his understanding that the fragment will be published by [publisher] Brill in 2015," she wrote. "He cannot answer other questions I posed on the dismounting of the mask 'because of various confidentiality and non-disclosure agreements.'"
Mazza, among other critics, will have a chance to look at the document once it is published sometime in 2015. Until then, the confidentially clauses will likely make learning more about its origins and contents somewhat difficult. 
(H/T: Live Science)
--
Front page image via Shutterstock.com