A Christian wife and mother whose blog post announcing that she has stopped wearing leggings for fear of leading men to "think lustful thoughts" told TheBlaze that she is stunned by the viral spread of the piece, previously assuming that it would only be read by a handful of friends and family members.
Veronica Partridge, 25, said that the widespread attention given to her post titled, "Why I Chose to No Longer Wear Leggings," has been a bit "intimidating," seeing as she is generally "more reserved and very non-confrontational."
"I'm thankful for the people who support my decision and have left many kind words. The negativity, on the other hand, is what can be overwhelming," Partridge said. "I get that people aren't going to agree with me and that's perfectly okay, but some of the strong words people are using over something as simple as leggings is just crazy to me."
When she read some of the comments that emerged in the wake of the blog's posting earlier this month she said all she could do was laugh. Partridge said she got "a ton of crazy comments," including critiques of her nose ring, with so many people responding that she simply stopped reading what they had to say.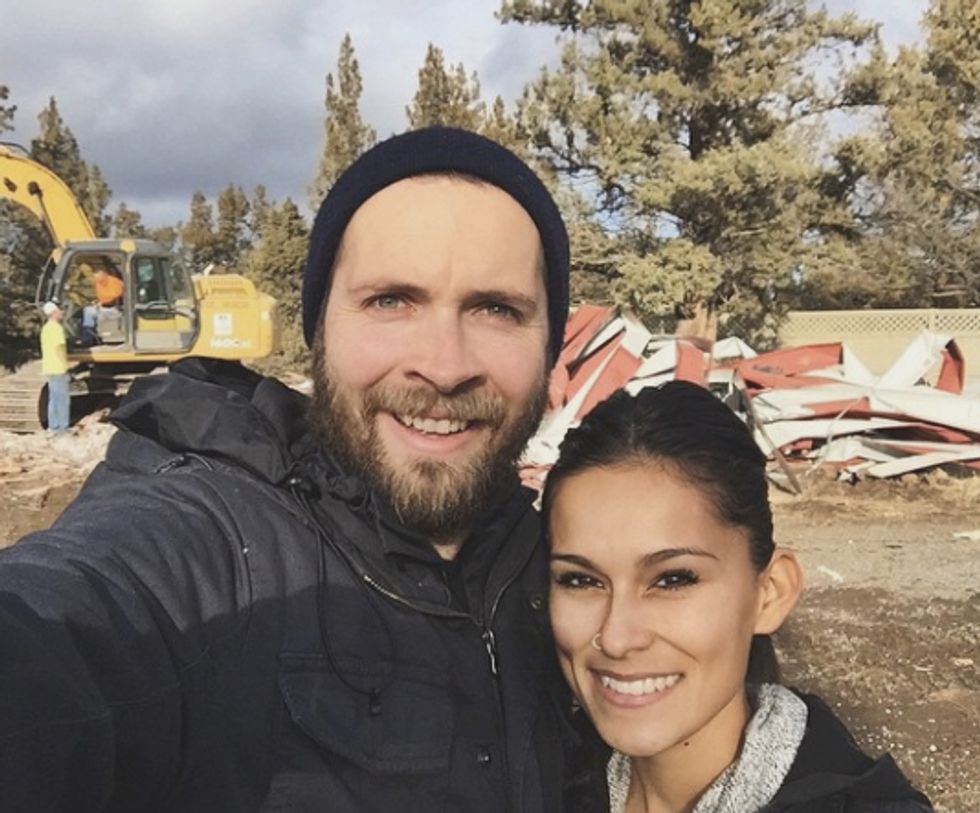 Image via Instagram: Veronica Partridge
"If I would have known ahead of time that is was going to reach as many people as it has, I wouldn't have posted it!" Partridge said. "I honestly thought that maybe 10 of my friends would read it."
In the end, though, the post was covered by national media outlets like TheBlaze, sparking quite a bit of social media attention and debate in the process.
Partridge said that she believes people tend to respond to the public voicing of a choice such as hers, "especially if [a person's] faith is behind the decision."
"Leggings are really popular and trendy right now and people don't want to hear the reason why I have decided to stop wearing them because they may feel that I am telling them they shouldn't wear them either," she said. "That is definitely not the case. I made a personal decision. I don't care if women decide they still want to wear them. That is their choice."
She added, "Every Christian has different convictions. I just listened to one of mine. What may convict me may not convict you."
As for her motivation for sharing her recent decision to stop wearing yoga pants, Partridge said the subject has been on her mind for quite some time.
"One day I was in a conversation with some friends (both men and women) and the conversation alluded to how women wearing leggings often causes men (not all men) to look at them lustfully," she told TheBlaze. "That part of the conversation stuck with me and I went home and asked my husband his thoughts on the matter."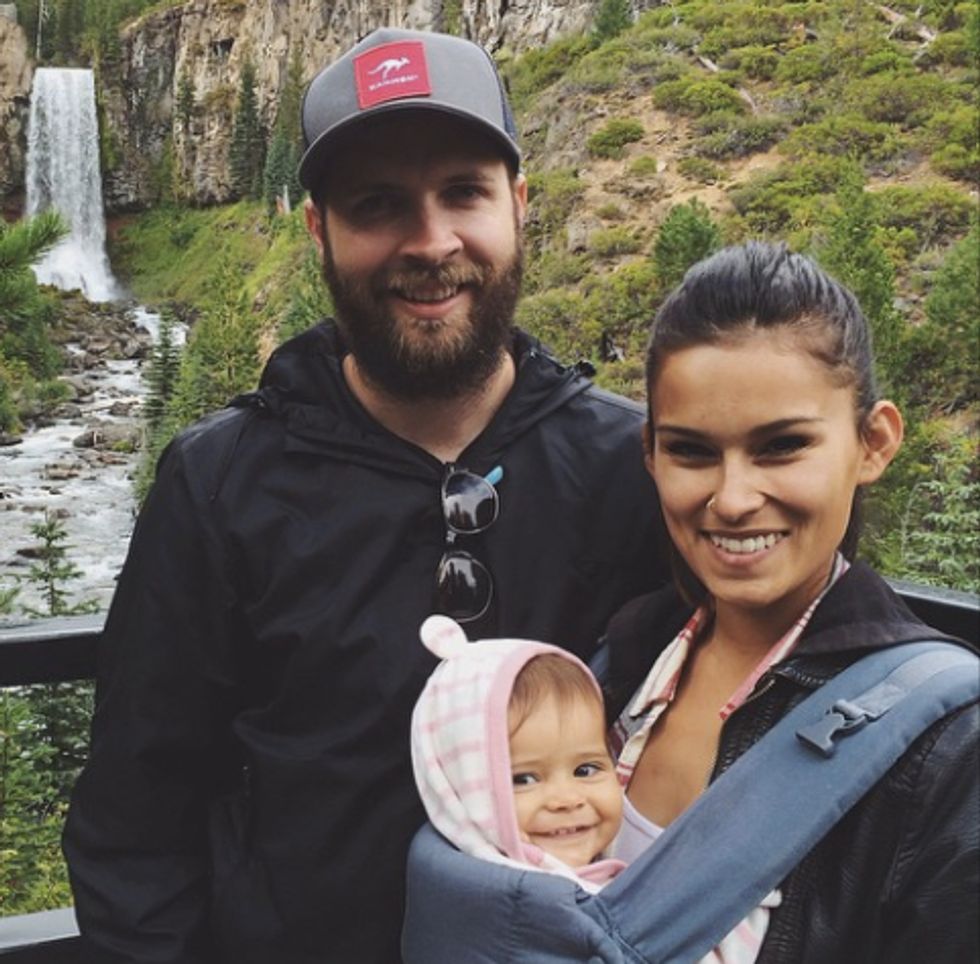 Image via Instagram: Veronica Partridge
After hearing what he had to say — that he believes leggings are distracting and make it hard not to look — she decided that she would enact a change in her own choice of garb.
"I made the decision to no longer wear leggings by themselves because I didn't want to possibly cause another man, especially a married man, to look at me in a way, I believe, he should only look at his wife," she said.
Perhaps the most ironic element of the story is that Partridge has always considered herself a sort of "anti-blogger," resisting attempts from her husband and others to get her into blogging, yet she now has the most talked about post of the week.
"I never, ever wanted to get into blogging. I created one and wanted it for a personal outlet where I could write my thoughts and share my journey with a small audience, such as my immediate friends and family," she said. "I was always the 'anti-blogger' but apparently God had other plans."