Taya Kyle, the widow of legendary Navy SEAL Chris Kyle, made an appearance at the 2015 SHOT Show in Las Vegas on Friday to support AmericanSnipers.org. But she was unaware that the group had planned a surprise that would leave her at a loss for words.
AmericanSnipers.org, a non-profit that provides gear to military snipers, raffled off several firearms used by the men and women in uniform, including a replica of the McMillan .338 Lapua Chris Kyle used in combat.
The gun raffle — including the rifle signed by Taya Kyle — raised over $62,000.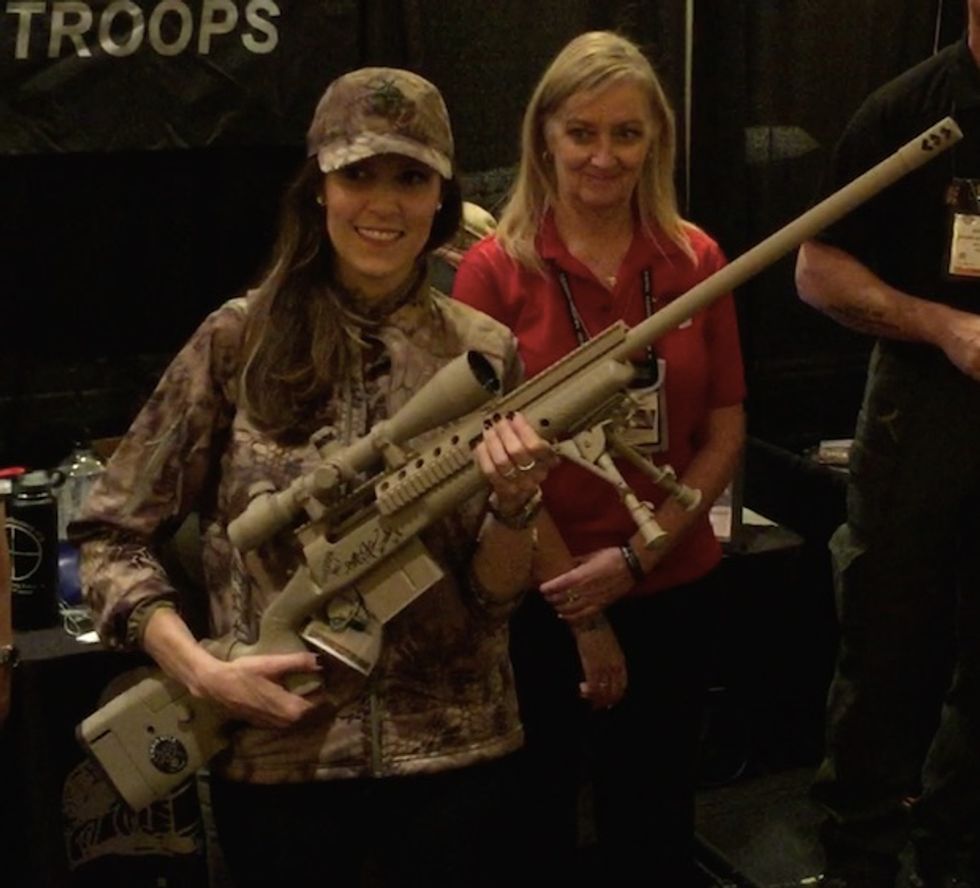 Credit: TheBlaze/Mike Opelka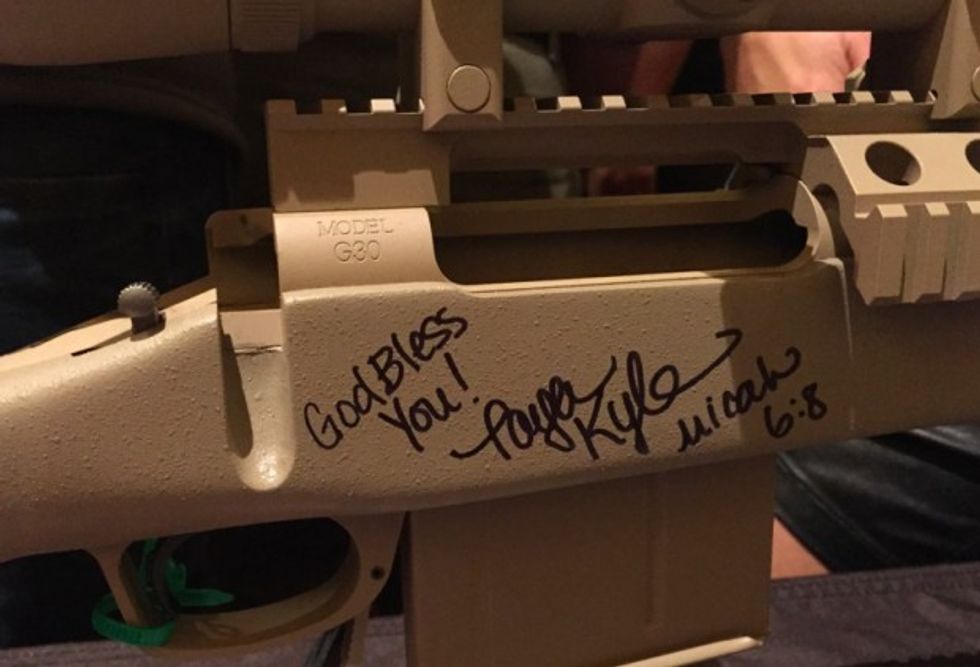 Credit: TheBlaze/Mike Opelka
After announcing the winners, the group then revealed that "every dime" raised would go directly to Taya Kyle and her family.
"Now I don't have words," she said after learning of the incredible gesture by the group. "Thank you, I don't even know what to say. It's a bittersweet journey, obviously. And I do feel Chris with me, but I'm also very aware, as I know Debbie is too, that physically we all want him here."
"The generosity — to me it's less about the money and more about the support," she continued, fighting back tears. "The idea that people still care and love what Chris stood for and love him."
Watch her emotional response below:
After the event, Taya Kyle said she showed up to support AmericanSnipers.org and help them with their fundraiser because the group has been "really supportive." But she said she was unaware of what the non-profit group had planned.
"It's a blessing and sometimes it's awkward, because I don't want to take, I want to give," she told TheBlaze. "But at the same time, I appreciate the blessings and I know that because people have been so generous we've been able to start a foundation, the Chris Kyle Frog Foundation, and that took a lot of effort and money to make it happen."
She said SHOT Show has left her with a "full heart" as everyone has showed overwhelming love and support towards her. SHOT Show attendees formed what seemed like a never-ending line just to hug and take a picture with her.
"It's overwhelmingly beautiful," Kyle added. "It's comforting and I want to try to be that kind of support and comfort to somebody else as well. Specifically, it's the first responder marriages and veteran marriages we want to help with the foundation, but also for people personally. Sometimes the best thing you can do is just show up."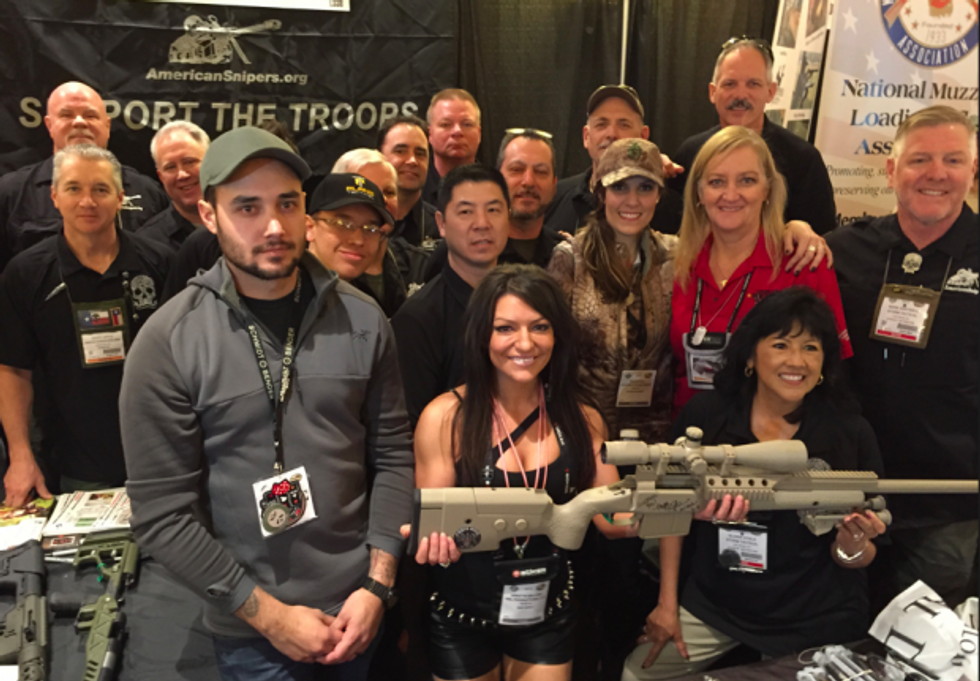 Credit: TheBlaze/Mike Opelka
Brain Sain, the president of AmericanSnipers.org, explained that he was good friends with Chris Kyle, and before he died they talked about raffling off one of his rifles for a lot of money. However, the plan never quite came together as Kyle and Chad Littlefield were later murdered while trying to help a fellow veteran.
Sain said he then made it his mission to get it done. And so he did.
Watch as Sain lays out the origins of the rifle giveaway below:
Learn more about AmericanSnipers.org and their mission here.