A man who reportedly told police that "voices" instructed him to set a Missouri church on fire has been arrested after the house of worship was virtually destroyed by his alleged act of arson.
Christopher Irick, 25, is accused of and has reportedly admitted to setting the fire inside of the Church of Monett in Monett, Missouri, on Monday, KYTV-TV reported.
Irick, who has been charged with institutional vandalism and could face a prison sentence of up to seven years, reportedly called police and texted the church's pastor to confess after a witness reported seeing a man fitting his description at the house of worship just minutes before the blaze began — apparent admissions that are included in a probable cause statement.
The suspect allegedly claimed that he poured gasoline in the sanctuary before lighting a gas-dounced shirt on fire and throwing it on the floor.
The detective wrote in the statement that Irick was angry that church members, who have known the man for a few years and had allowed him to stay on and off at the church, had asked him to stop coming back, adding that Irick said "he 'heard voices' telling him to burn the Church."
Pastor David Keeling told KYTV-TV that Irick has a history of drug abuse and mental problems and that the man had allegedly previously plucked his own eye out with a stick.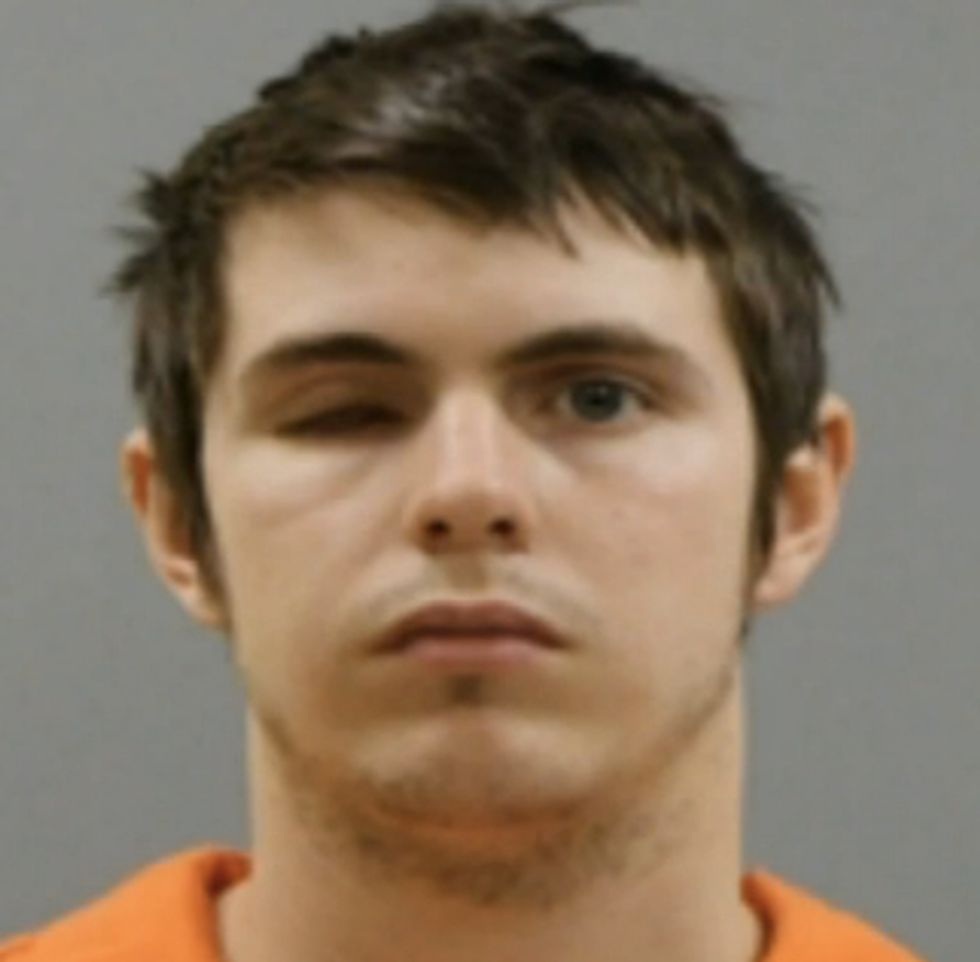 Christopher Irick (Lawrence County Jail)
"He said God told him to," Keeling told the outlet. "He would follow these impulses and these voices."
Keeling said that before the fire, he and his fellow church members had simply been trying to help Irick in an effort to "prevent him from doing anything like this," though their efforts have clearly failed.
The Church of Monett didn't have insurance and they aren't sure how repairs to the building will be paid for, but that hasn't stopped Keeling from letting Irick and the public know that the 60-member church has already forgiven the act of arson.
"[Irick] Texted me and said that he had burned the church down and he was sorry.  I just texted back and told him we loved him and completely forgave him. He said, 'Well, I knew you would,'" Keeling told KYTV-TV. "We don't hold any ill against him at all. [We] care for him."
Despite losing their building, the congregation doesn't plan to stop reaching out to those in need and will likely meet in a local barn and in members' homes in the near future.
"We're going to help people, whatever the result," Keeling said in a separate interview with KOLR-TV.
(H/T: KYTV-TV)