Is your hometown one of the most — or least — "Bible-minded" cities in the nation?
The American Bible Society has the answer with the release of its latest report that ranks 100 U.S. cities based on residents' devotion to reading the Bible and their overall opinion of the Christian scriptures.
The most Bible-minded city in America in 2014 was Birmingham, Alabama, according to analysis of data collected by the Barna Group. The top spot belonged to Chattanooga, Tennessee, in 2013 and to Knoxville, Tennessee, in 2012. But it appears that Knoxville dropped out of the top 10 for the first time in 2014, coming in at number 11.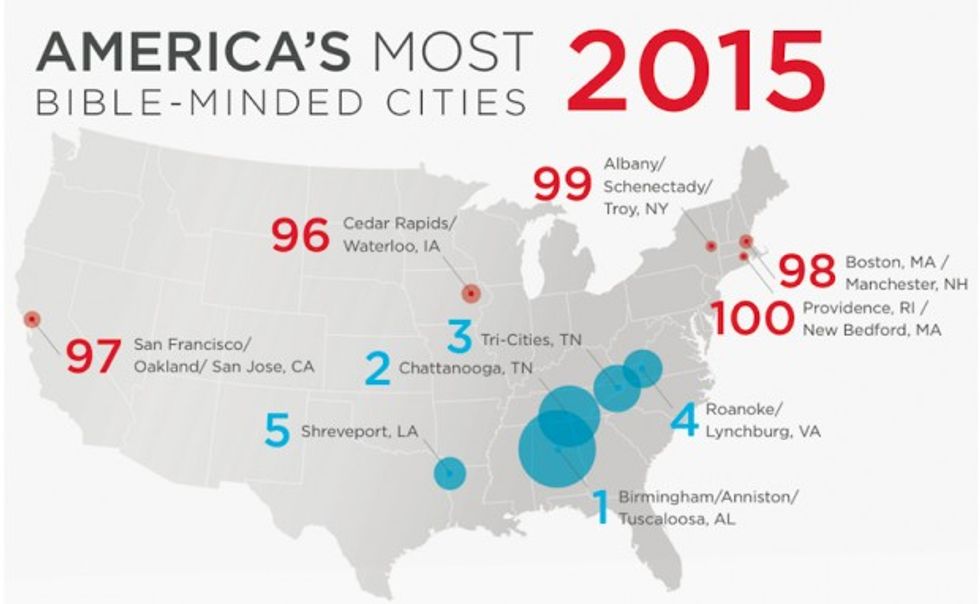 American Bible Society
And the cities with the least Bible-minded citizens last year were Providence, Rhode Island, and New Bedford, Massachusetts, tying for the 100th spot; these cities came in the same place in both the 2013 and 2012 waves of the study.
The Barna Group designated a person "Bible-minded" if he or she reported reading the Bible in the past seven days and affirmed that he or she believes strongly in its accuracy.
While the vast majority of the country — 78.4 percent according to the Pew Research Center — claims to be Christian, just 27 percent of those surveyed are considered Bible-minded based on these metrics.
See the nation's top 10 most Bible-minded cities in 2014 below: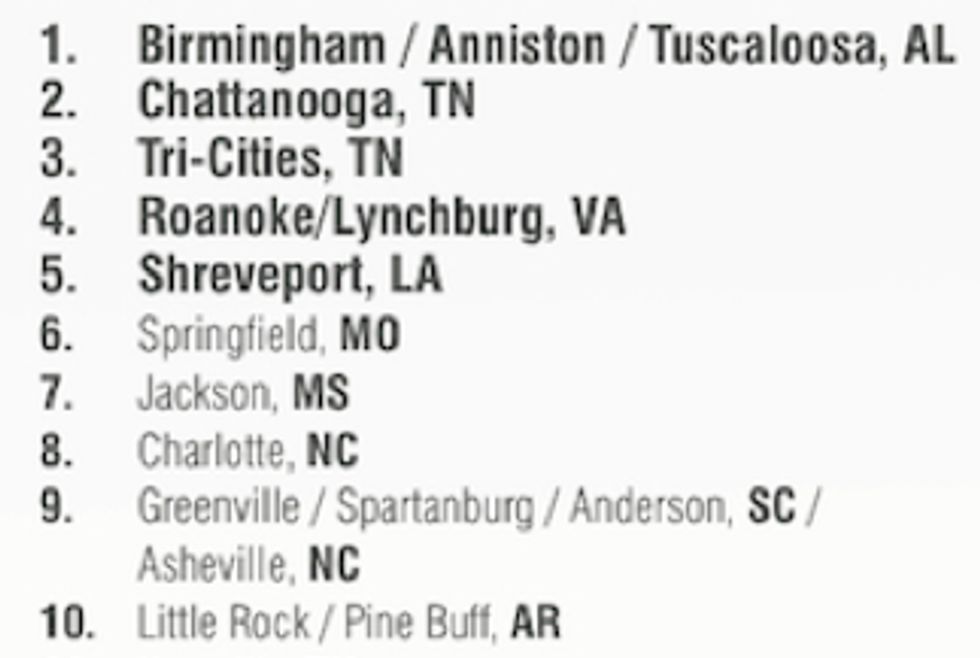 American Bible Society
And here are the least Bible-minded: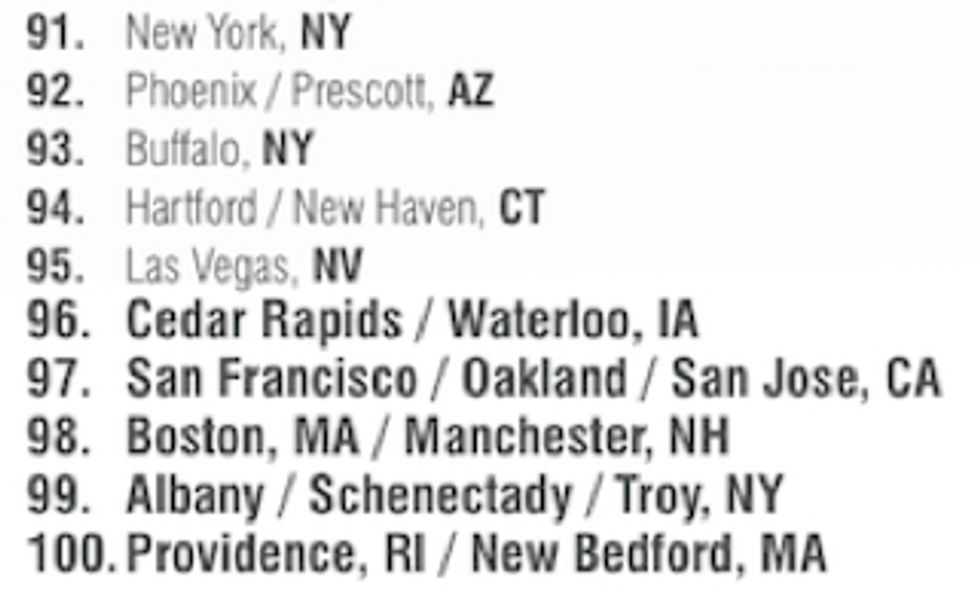 American Bible Society
The cities selected for the study are the 100 biggest media markets in the country based on Nielsen data.
Find out more about the study and see the full list of 100 cities here.