Three Senate Republicans are demanding to know how much it will cost to implement President Barack Obama's executive action on immigration, in anticipation that more taxpayer funding will be needed to carry out that action.
Judiciary Committee Chairman Chuck Grassley (R-Iowa), Immigration Subcommittee Chairman Jeff Sessions (R-Ala.), and Homeland Security Chairman Ron Johnson (R-Wis.) warned the chief financial officer of U.S. Citizenship and Immigration Services that Obama's action raises "serious legal questions and may have significant budgetary consequences."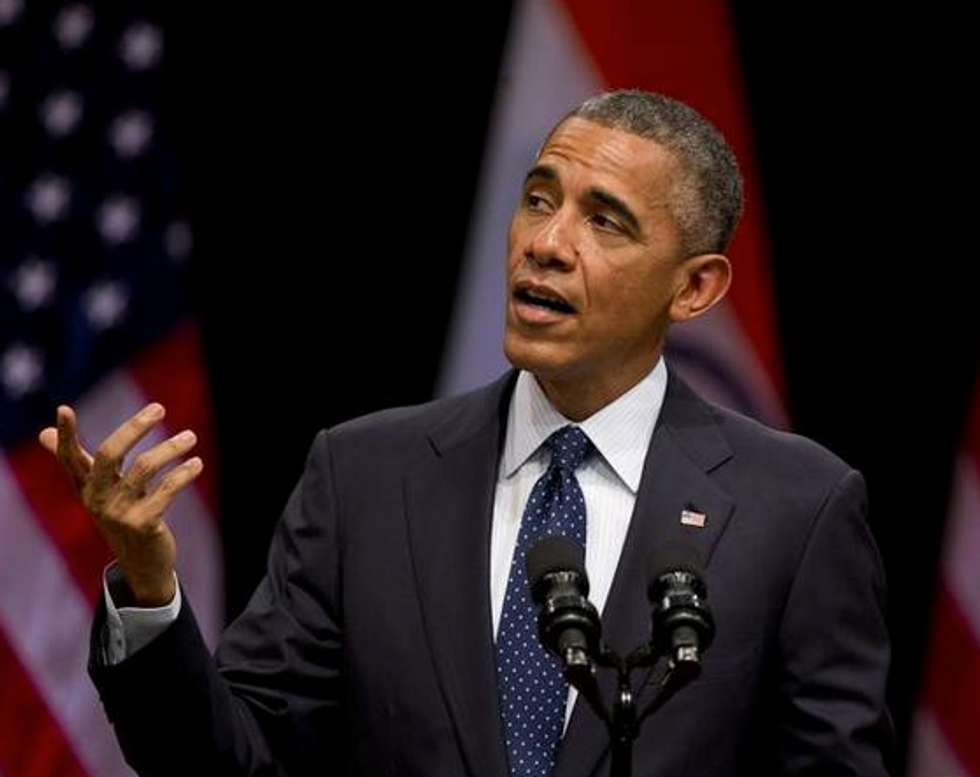 President Barack Obama will soon implement his immigration action, but GOP senators want to know what it will cost. Image: AP Photo/Saurabh Das
The senators also warned that USCIS is the agency that oversees "lawful" immigration, and said Obama is now asking it to oversee protection for illegal immigrants.
"The President's directives will redirect scarce resources from this core mission to activities that Congress has never approved, and will very likely jeopardize the financial health of the agency," they wrote to USCIS Chief Financial Officer Joseph Moore. "If USCIS has a budget shortfall, the agency will no doubt ask the taxpayers to shoulder the burden."
Obama's action will expand the Deferred Action for Childhood Arrivals program, or DACA, and will also extend a program allowing parents of Americans and lawful permanent residents to stay in the United States. Those changes could give legal protection to up to 5 million illegal immigrants, and let them work in the United States.
The senators asked several specific questions about the cost of this plan, including plans to lease office space in Arlington, Virginia, to house government officials that will oversee Obama's plan.
They asked for details of any other leased space, and also asked how many people will be hired to cary out the executive action.
Among other things, they also asked how many USCIS personnel will be transferred from other jobs to work on the program, and for specific information about how much DACA has cost so far.
The senators asked USCIS to respond by early February, and to provide monthly updates. Read their letter here: