Wisconsin Gov. Scott Walker moved closer to expanding 2016 Republican presidential field on Tuesday with the announcement of a fundraising committee called Our America Revival, the Washington Post reported.
"Our American Revival encompasses the shared values that make our country great; limiting the powers of the federal government to those defined in the Constitution while creating a leaner, more efficient, more effective and more accountable government to the American people," Walker said in a statement.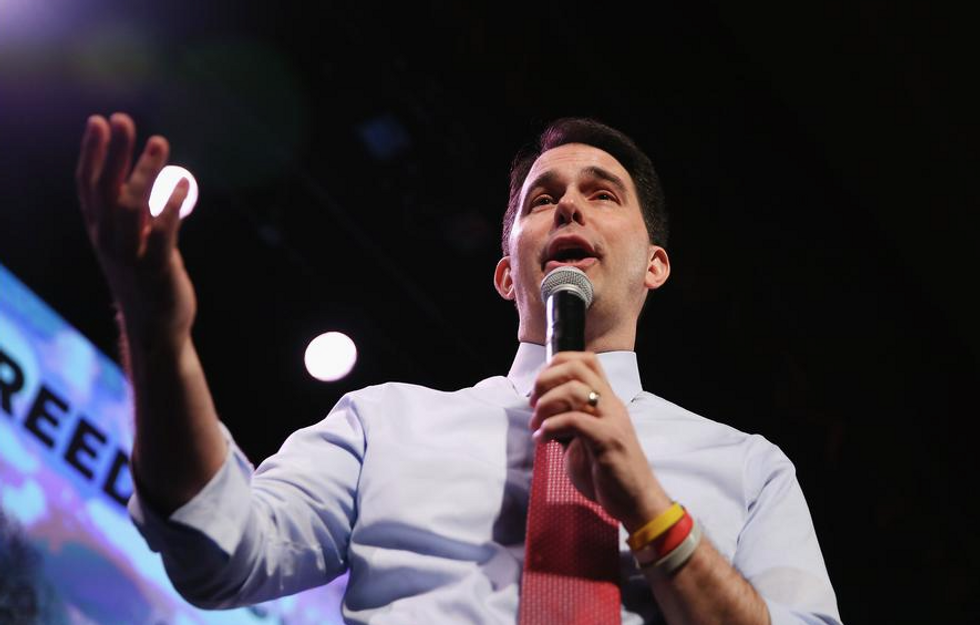 Wisconsin Gov. Scott Walker speaks to guests at the Iowa Freedom Summit on January 24, 2015 in Des Moines, Iowa. The summit hosted a group of potential 2016 Republican presidential candidates to discuss core conservative principles ahead of the January 2016 Iowa caucuses. (Scott Olson/Getty Images)
Walker, a conservative Republican who battled public employee unions in his state, has won three election in four years in a blue state by comfortable margins.
Though described as low-key, his speech this weekend at the Iowa Freedom Summit in Des Moines, Iowa, got glowing reviews and standing ovations, the Post reported. The Iowa caucuses are the first major nomination contests for 2016.
"If you're not afraid to go big and go bold, you can actually get results," Walker said. "And if you get the job done the voters will actually stand up with you."
He later appeared at an event in California hosted by the Koch brothers and at a fundraising stop in Denver.
Walker's new committee will allow him to raise unlimited donations before formally entering the race. He hired Rick Wiley, a former Republican National Committee political director, to be Our American Revival's executive director.