In 1957, the graduating class of Kansas' Shawnee Mission school spent $750 to purchase a Thomas Hart Benton painting and donate it as their class gift.
Fast forward more than half-a-century later and the school district won't say where they are keeping the painting.
According to KCTV, the district says the "Utah Highlands" painting is being kept in a secret location because it is now worth hundreds of thousands of dollars.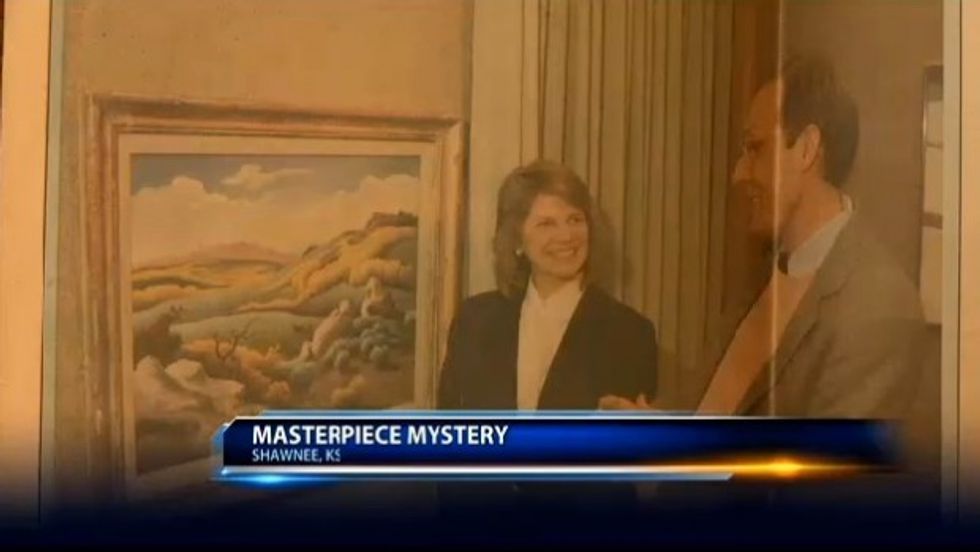 Image source: Screen grab via KCTV
"While we appreciate the interest, we would decline any highlight of the piece that might lead to potential security concerns for the future," a statement from the district reportedly said.
Previously, the painting hung in Shawnee Mission North's library on public display. It was moved sometime around 2008, KCTV reported.
However, some students from the graduating class are upset about the district's decision to hide their class gift.
Others have different ideas. Marsha Patcher, who was in the class of 1957, thinks the school should sell the artwork and instead of keeping it out of the public's eye.
"Benton is having a revival. Those years of art are having a revival in this country. Why not take advantage of that?" she said.
—
Follow Oliver Darcy (@oliverdarcy) on Twitter