For better or for worse, for richer or for poorer — one man in Cornwall, Ontario certainly took that message to heart.
What he did was heartbreaking, but how local police came to the rescue will put a smile on your face.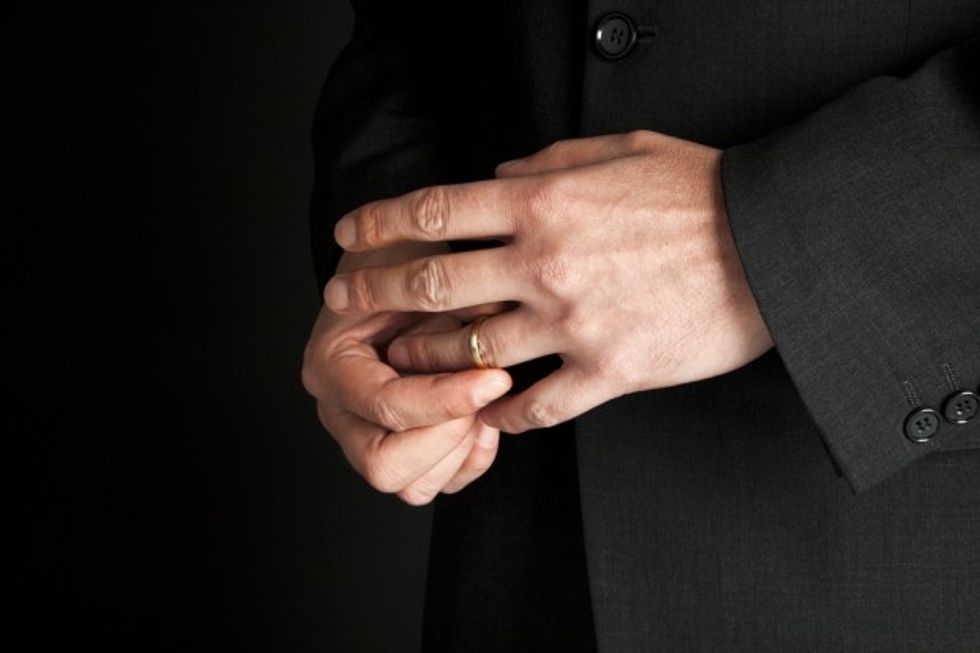 Image via Shutterstock
Cornwall police were called to a home on a domestic disturbance call, they told the local city council Monday night, where they found an elderly couple arguing, Cornwall Seaway News reported.
The wife was suffering from dementia, the police soon discovered, while her husband of 54 years revealed that in the struggle to put food on the table, he'd had to pawn one of his most valuable possessions: his wedding ring.
The cops quickly took matters into their own hands.
The assembled officers donated nearly $300 to help the couple: $150 to buy groceries and $130 to buy back the man's ring from a local pawn shop.
"This really shows that our officers have a heart," said city councilman Andre Rivette.
The officers who helped will receive a commendation from the police services board for their actions, the Seaway News reported.
Two local aid organizations, the Alzheimer's Society and Community Care Access Centre, were made aware of the elderly couple's struggles and are now helping them, the Seaway News noted.
—
Follow Zach Noble (@thezachnoble) on Twitter