First lady Michelle Obama called for Hollywood to drop its caricatures of soldiers and veterans and to make more movies like "American Sniper."
"People generally see veterans in one of two ways -- either the broken, downtrodden vet who is homeless or on drugs or has such severe PTSD that he can't even function, or the saintly hero who lives with such courage and moral clarity that the only thing the rest of us can do is shower him with awe and amazement," the first lady said at the Got Your Six screenwriters conference titled "Conversation on the Power of Telling Veterans' Stories."
"And of course, it's always a he," she added. "We sort of forget about the 1.5 million women veterans who have served in uniform."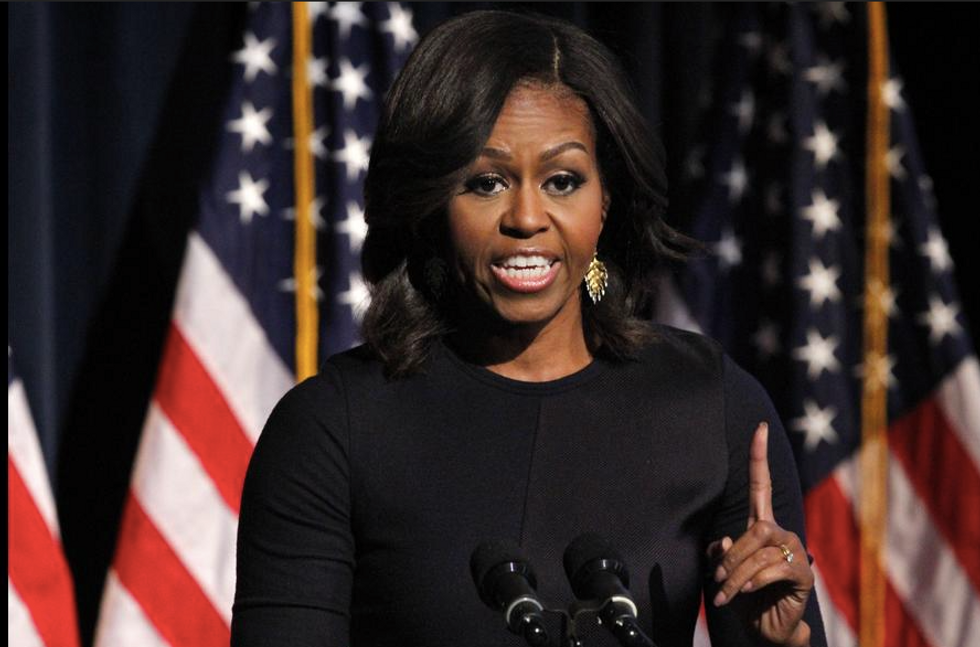 First lady Michelle Obama speaks during the launch event for "Got Your 6," a multifaceted program that includes encouraging film and television to include characters who are veterans, Friday, Jan. 30, 2015, at the National Geographic Society in Washington. (AP Photo/Jacquelyn Martin)
Got Your 6 is made up of people from the entertainment industry doing public service announcements for veterans.
She continued, "But these two images -- one broken, one perfect -- they're just caricatures."
"So today, I'm calling on all of you and folks across the entertainment industry to change the conversation about our veterans and military families," she continued. "Give us the full story."
She said Hollywood should step up to tell the stories of veterans not to be nice, but because these are compelling stories.
"Just look at the latest box office numbers. The number-one movie in America right now is a complex, emotional depiction of a veteran and his family," the first lady said.
Many on the left such as Bill Maher and Michael Moore have criticized American Sniper, the film about Chris Kyle.
"While I know there have been critics, I felt that, more often than not, this film touches on many of the emotions and experiences that I've heard firsthand from military families over these past few years," she said.