White House spokesman Josh Earnest asserted Friday that no Taliban detainees involved in the swap for Army Sgt. Bowe Bergdahl have returned to the battlefield, after reports that one of them sought to reconnect with Taliban associates.
"What I can say with confidence is this individual has not returned to the battlefield. This individual is not allowed to travel outside of Qatar," Earnest said. "This individual has not engaged in violence."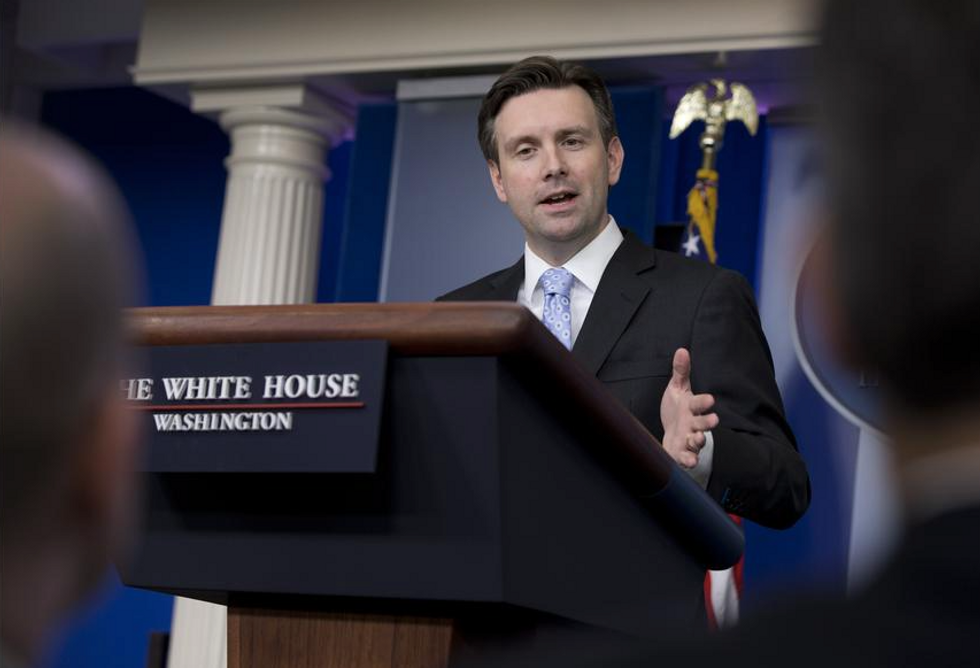 White House press secretary Josh Earnest speaks during the daily news briefing at the White House in Washington, Friday, Jan. 30, 2015. (AP Photo/Carolyn Kaster)
Asked later whether the White House has had any regrets about the prisoner exchange last May, Earnest responded, "Of course not."
"We are talking about a principle that has a lot of precedent," Earnest continued. President Barack Obama "has the responsibility to make sure no man or woman who wears the uniform of the United States military is left behind."
On Thursday, news organizations reported that U.S. officials believed that one of the five Taliban detainees released from Guantanamo Bay in exchange for Bergdahl has attempted to return to terrorism.
Earnest said President Barack Obama is still very committed closing the Guantanamo Bay prison.
"We spend $3 million a year per prison to keep them locked up at Guanatamo Bay. That certainly is not a good use of resources," Earnest said. "The president believes it is an easy call that we need to close the prison at Guantanamo Bay."
The Government Accountability Office said in August the exchange was no legal because the administration did not give Congress advance notice.