A bike rider's video camera captured, from his vantage point, his base jump-gone-bad off a winding path called the Bolivian Death Road.
The clip appeared to show the biker coming off a ramp without a problem...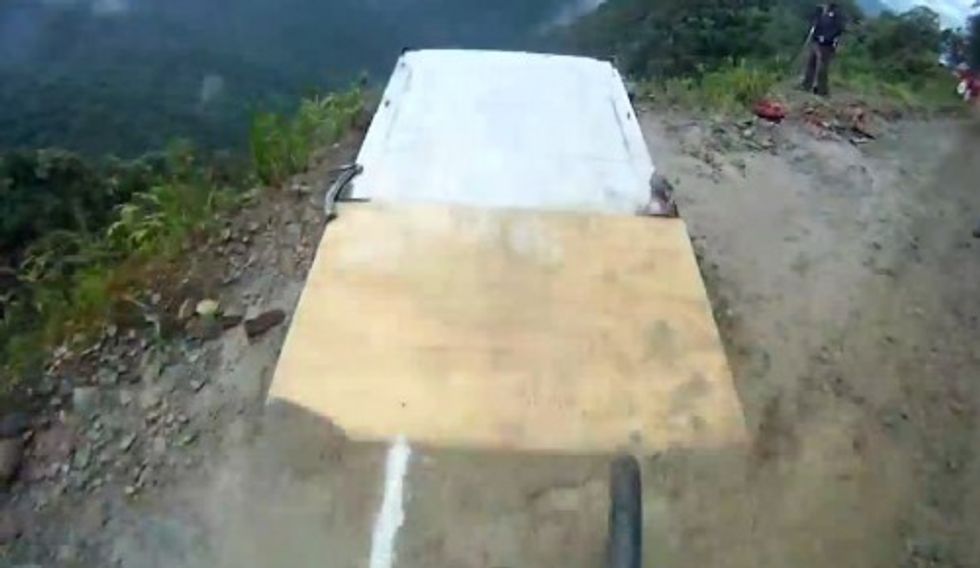 Image source: YouTube
...then quickly crashing on the cliffside and tumbling down, accompanied by numerous pained grunts.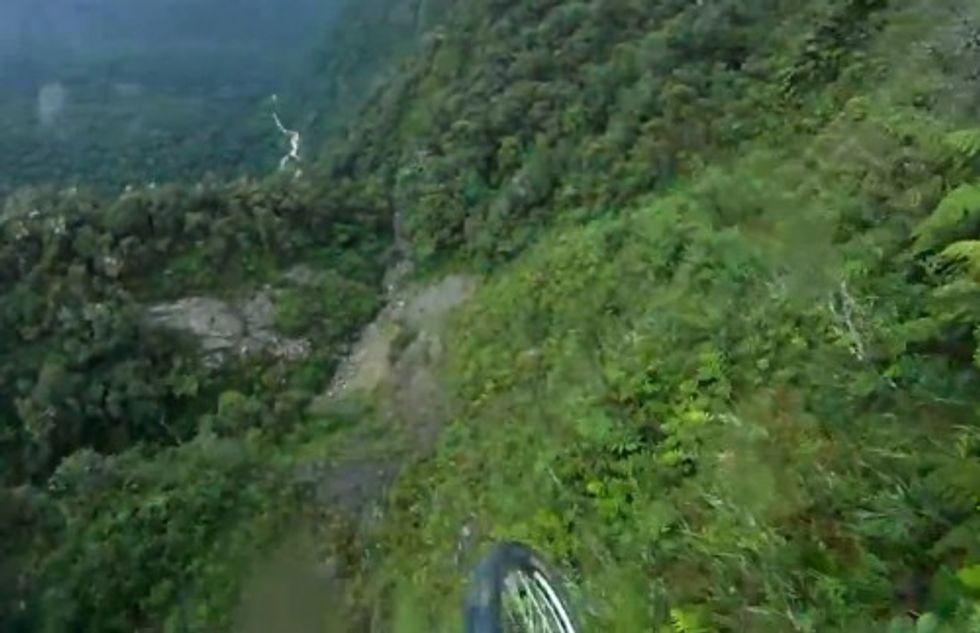 Image source: YouTube
According to the YouTube video description, the biker's injuries included forearm fractures and cut knee tendons.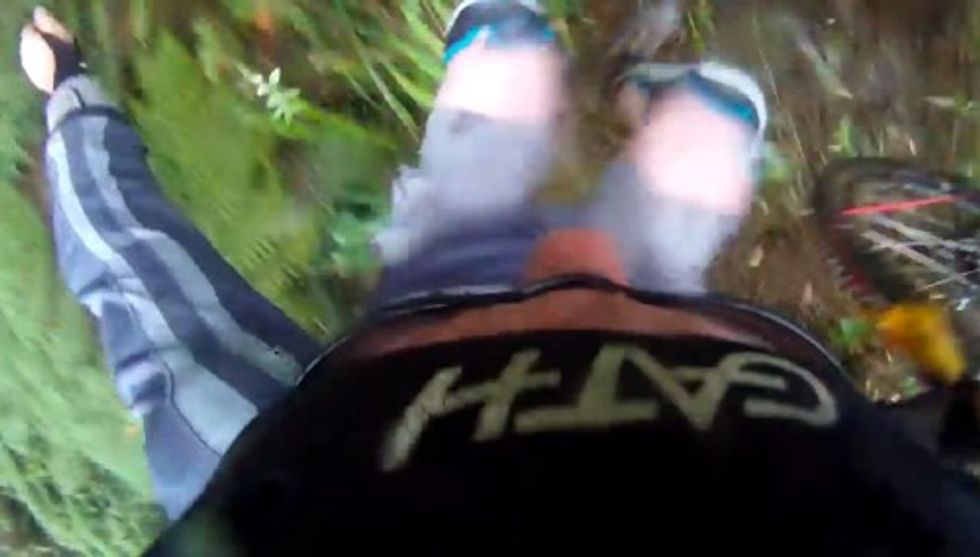 Image source: YouTube
The clip has attracted over 53,000 views since it was posted Jan. 17:
—
Follow Dave Urbanski (@DaveVUrbanski) on Twitter