BEIRUT (TheBlaze/AP) — It's an historic defeat — in their own backyard.
Members of the Islamic State group have acknowledged for the first time that they were defeated in the Syrian town of Kobani.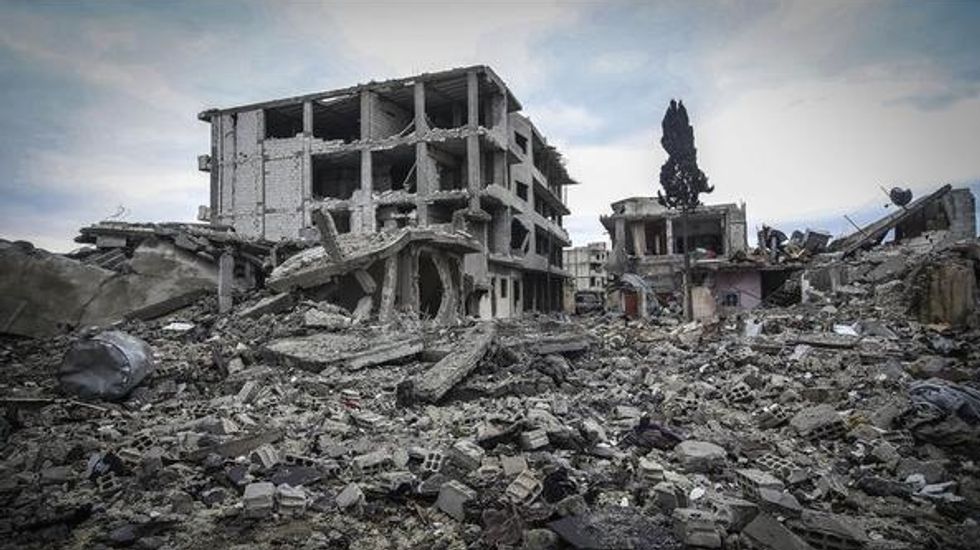 The wreckage left by fighting is seen in the center of the Syrian town of Kobani (Ayn al-Arab) on January 30, 2015 after it has been freed from Islamic State of Iraq and the Levant (ISIL) forces. It is planned that a part of Kobani will be left as it is for a while to point out terrorism. (Anadolu Agency/Getty Images)
In a video released by the pro-IS Aamaq News Agency late Friday, two fighters said airstrikes by the U.S.-led coalition were the main reason why they were forced to withdraw from Kobani.
Kobani lies on the border between Turkey and Syria, not far from the Islamic State's self-proclaimed capital of Raqqa.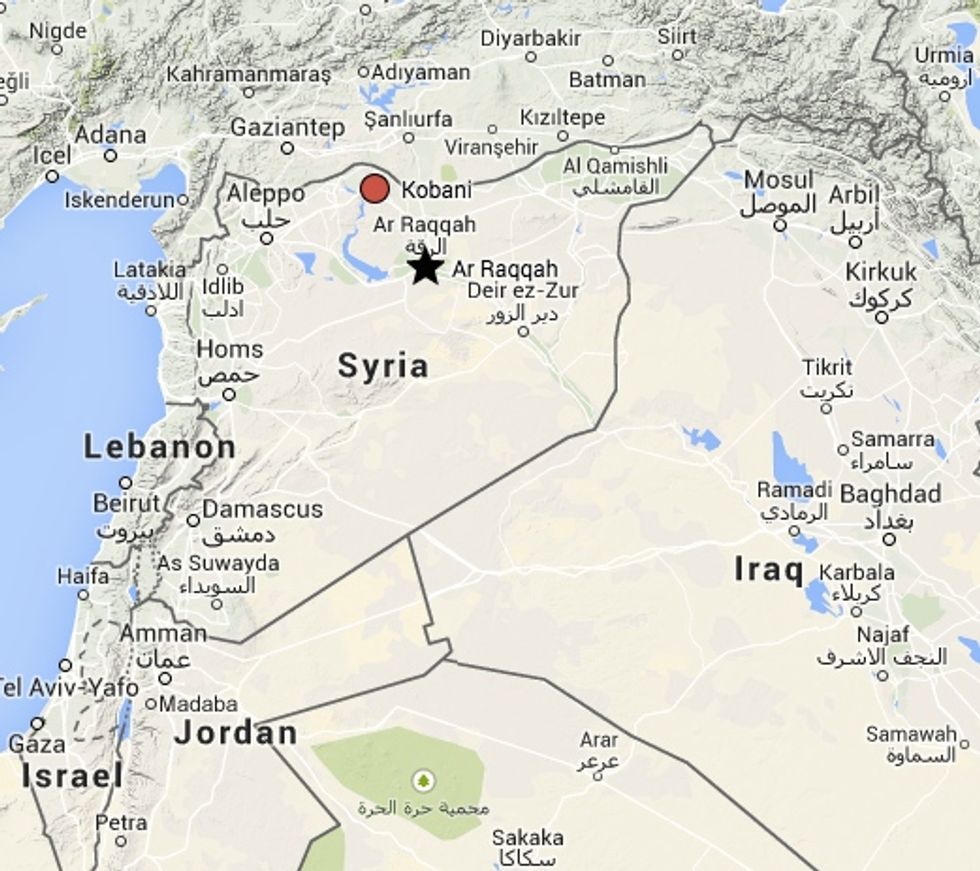 The Islamic State has admitted defeat in the town of Kobani, near the self-proclaimed caliphate's capital Raqqa. (Image via TheBlaze/Google Maps)
On Monday, activists and Kurdish officials said the town was cleared of IS fighters, who once held nearly half of the town.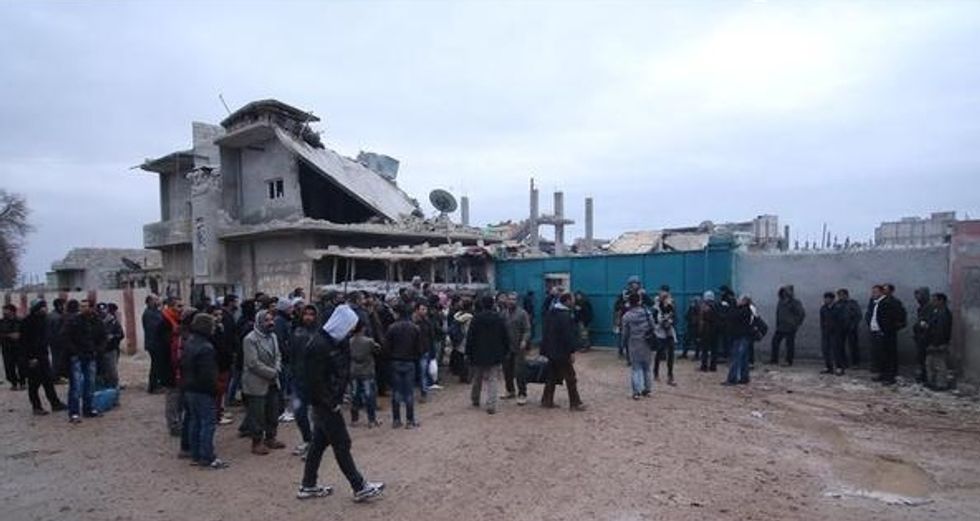 A group of Syrian who shelter in Turkey due to clashes in their country, enter in Kobani after they receive permission on January 30, 2015. (Anadolu Agency/Getty Images)
The failure to capture Kobani was a major blow to the extremists, whose hopes for an easy victory dissolved into a costly siege under withering airstrikes by coalition forces and an assault by Kurdish militiamen.
—
Follow Zach Noble (@thezachnoble) on Twitter