Elementary school teachers, cafeteria workers — is there anyone who isn't responsible for his success?
The Saturday night "NFL Honors" show was full of glitz, athleticism and a surprising show of humility.
When Houston Texans defensive end J.J. Watt learned that he'd been unanimously selected as the A.P. 2014 NFL Defensive Player of the Year, he took the stage with his head hung low.
Then he credited basically everyone except himself with his success.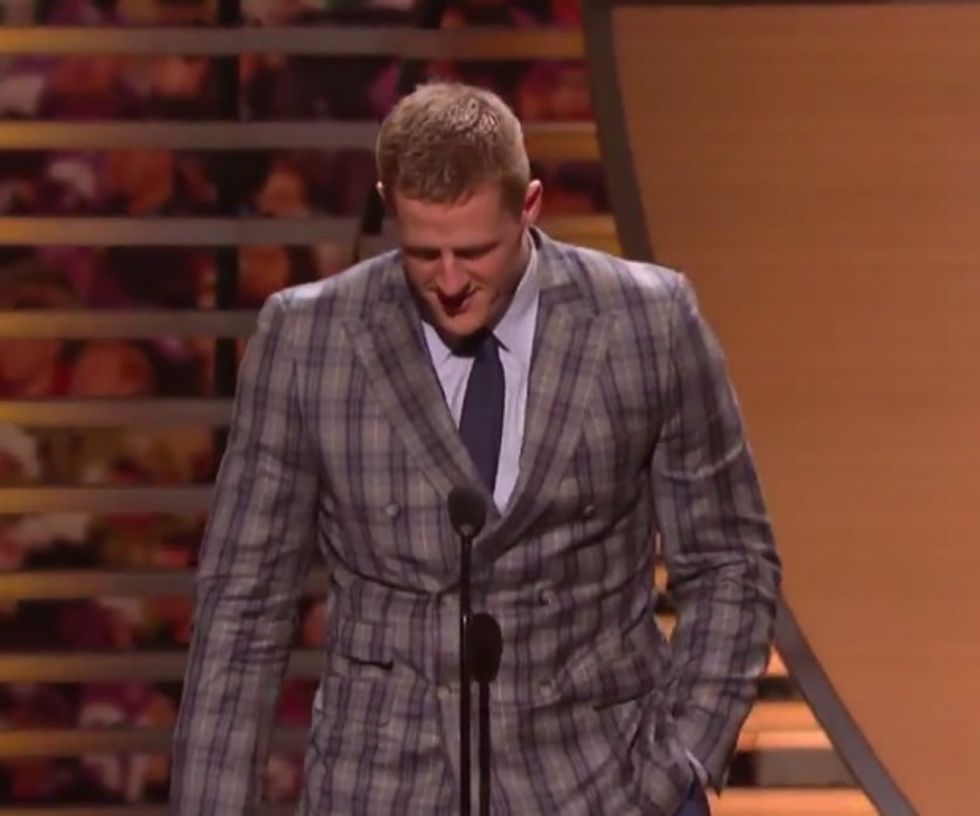 J.J. Watt accepting his Defensive Player of the Year award. (Image via YouTube)
"It takes so many people to make what you see there," Watt said, pointing to the screen showing his highlights. "I mean, it's coaches and teammates doing unbelievable things. It's trainers and equipment staff. It's people in the cafeteria making the food."
Then he paused to emphasize, "Lots of food," drawing laughter from the audience.
"We [athletes] get to go out there every single day and play a game," Watt said. "And we get all the credit and the fame and the newspaper covers and everything, but there's so many people behind the scenes who deserve all that credit, who deserve that recognition."
Watch Watt's speech below:
—
Follow Zach Noble (@thezachnoble) on Twitter