David Aaronovitch, a prominent columnist in the U.K., found himself "astonished" and "needing to calm down" after meeting an aspiring journalist last week who matter-of-factly shared an anti-Semitic stereotype during their meeting.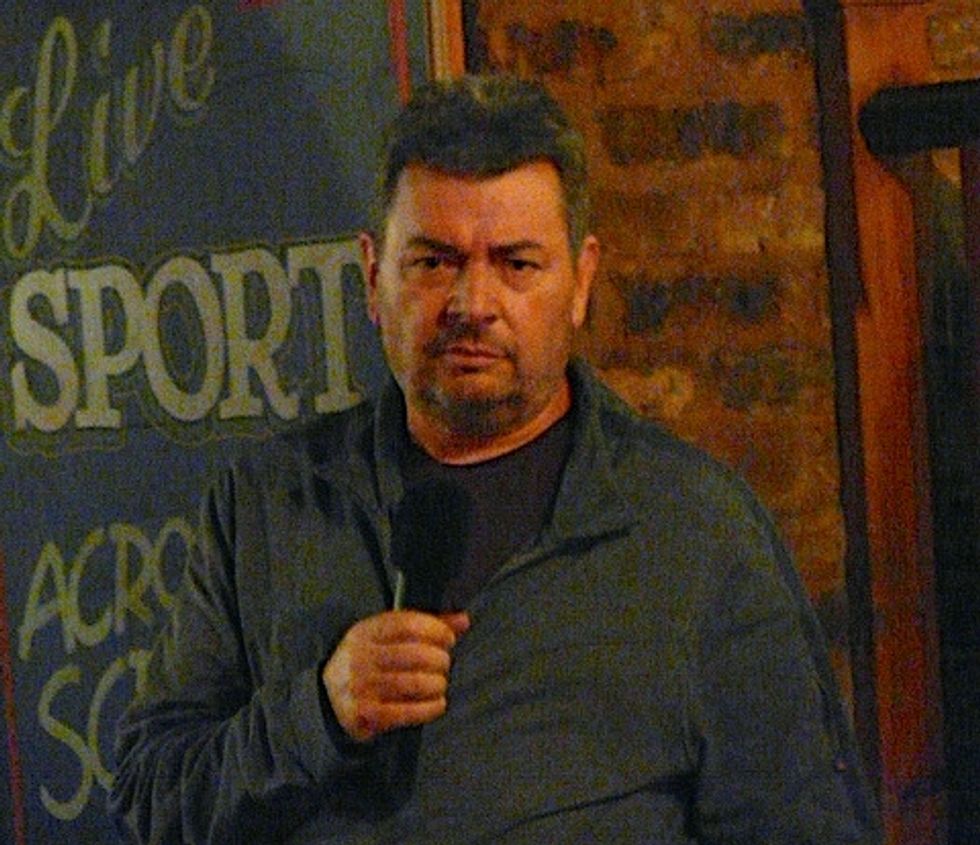 David Aaronovitch. (Image via Loz Pycock/flickr)
Aaronovitch, who writes for the British newspaper The Times as well as the Jewish Chronicle, described the meeting in a column titled "Sorry, You Called Me What?" in which the young man sought out the veteran journalist's advice on how to become a columnist.
The discussion soon touched on what other publications Aaronovitch writes for besides The Times, to which he answered, the Jewish Chronicle, though that job was "much less frequent and at £X per column did not amount to a substantial proportion of my income…"
Aaronovitch wrote about the turn the conversation then took:
And this is what he then said. "It's not surprising is it? I mean, they're notoriously tight-fisted." Eh? What was that? "They"? He might as well have produced a platypus from his trousers. So, astonished and hoping I might have misinterpreted him but fearing that I had not, I checked. "Who is tight-fisted?" And he replied, in a mildly baffled voice, "Jews. They're known to be stingy and miserly with money." If my face registered my feelings it must have been quite a sight. "Are you serious?" I asked. "It's what everyone says," he protested. "It's well known." Not trusting myself to any further conversation and needing to calm down I sent him away.
The columnist explained that the interviewee later returned to apologize.
"He had not meant, he told me, to be in any way offensive. He was very sorry if he had been. And I could tell he had almost no idea of why I had reacted as I did. For him the sentiment that Jews were money-grubbing misers was not just commonplace, it appeared that he had never even heard it contradicted," Aaronovitch wrote.
"Perhaps in his part of the country (rural East Anglia, I discovered) it was what everyone thought. But you might have expected a three year degree course at a new university to produce at least one challenge to this medieval stereotype," the columnist added.
Aaronovitch wrote that the man showed no sign that he had been joking, nor did he seem to understand that the Jewish Chronicle contributor "might actually be, in some sense or relationship, a bit Jewish."
The columnist noted that it appeared that for the aspiring journalist, "the idea of giving offense is more important than holding a terrible idea. Thinking and saying a dreadful and damaging thing about Jews (or whoever) was less of a crime than making me feel offended by expressing it to me."
"Is that what they really think? I can't get the moment and shock out of my head," Aaronovitch wrote, then observed that while the interview was underway Wednesday, the TV screens behind them were showing images of the commemoration of the 70th anniversary of the liberation of Auschwitz.
Top British television executive Danny Cohen who is the director of BBC Television asked in a conference in December if Europe would in years to come be a place that Jews can call home.
"I've never felt so uncomfortable being a Jew in the UK as I've felt in the last 12 months. And it's made me think about, you know, is it our long-term home, actually," Cohen said at a Jerusalem conference. "I've felt it in a way I've never felt before actually."
Read Aaronovitch's column at this link.
Featured image: Shutterstock.