Up to half a billion birds pass through Israel during the winter migration from Eastern Europe, and this year is no exception.
In the Negev Desert in southern Israel, photographers captured stunning images of starlings in dance-like flight over the horizon as they moved and turned in unison, inspiring awe at their wordless communication and coordination.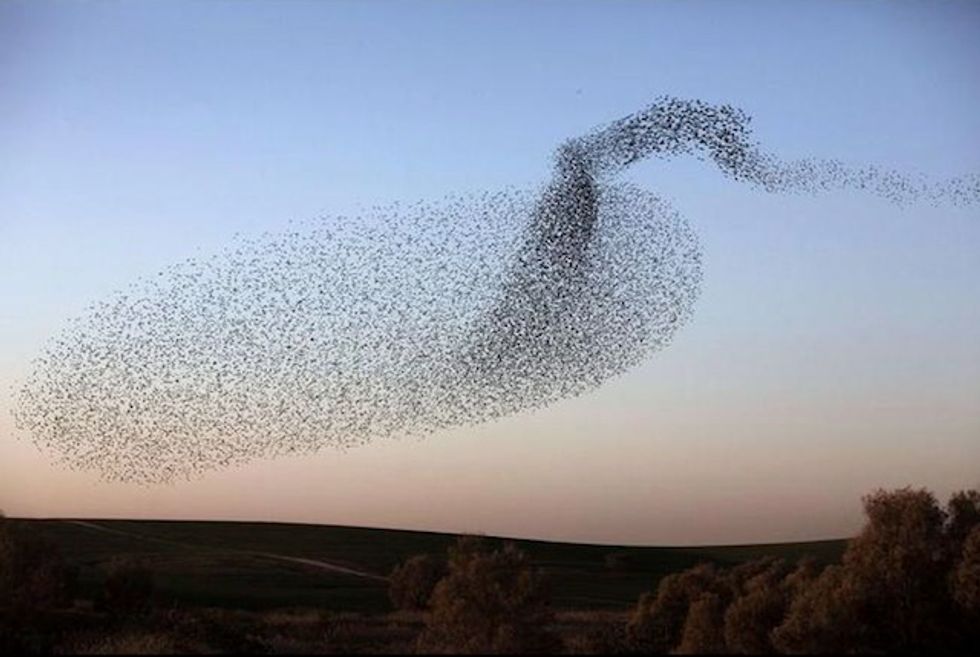 A flock of starlings is seen as they perform their traditional dance fly before landing to sleep during the sunset near the southern Arab Israeli city of Rahat, in the northern Israeli Negev Desert, Feb. 2, 2015. (Menahem Kahana/AFP/Getty Images)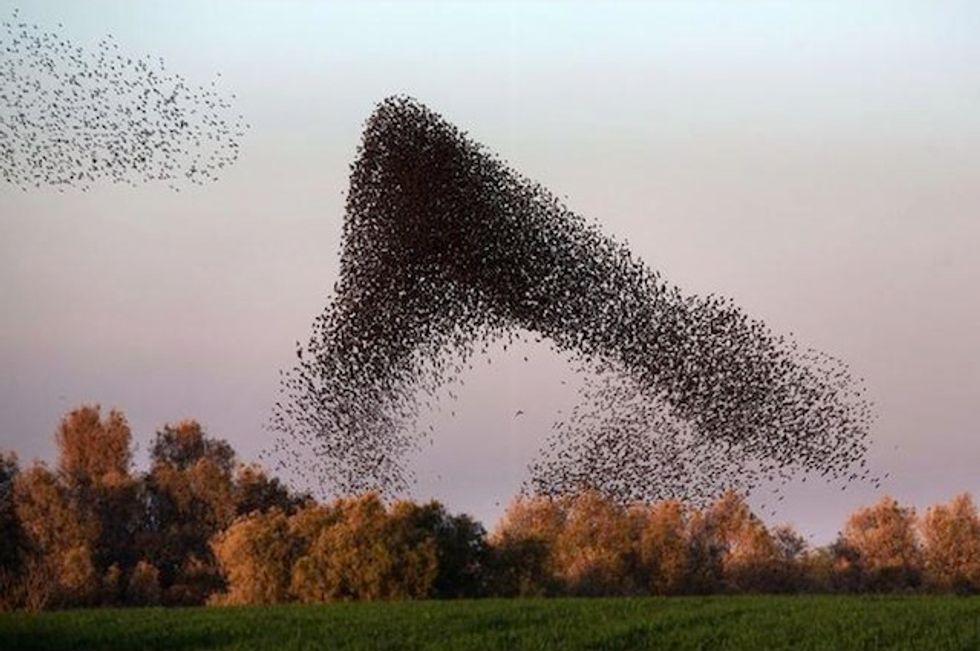 Menahem Kahana/AFP/Getty Images
"You have flocks of hundreds and thousands. It's beautiful to watch. They fly together then change direction," Meidad Goren, manager of the Ramat HaNegev Birding Center, told TheBlaze Tuesday.
The starling flock flying together in this spectacular synchronized maneuvering is called a murmuration.
"Starlings are a species that comes here in the winter. During the winter season, the off-breeding season, they populate in big flocks and spend most of the day together foraging for food," Goren explained.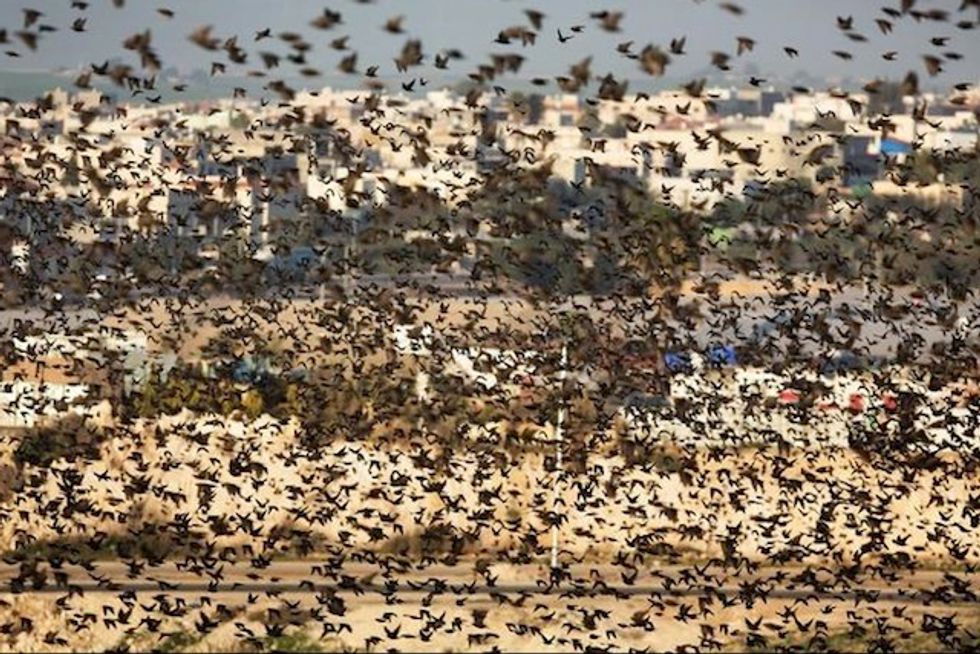 Menahem Kahana/AFP/Getty Images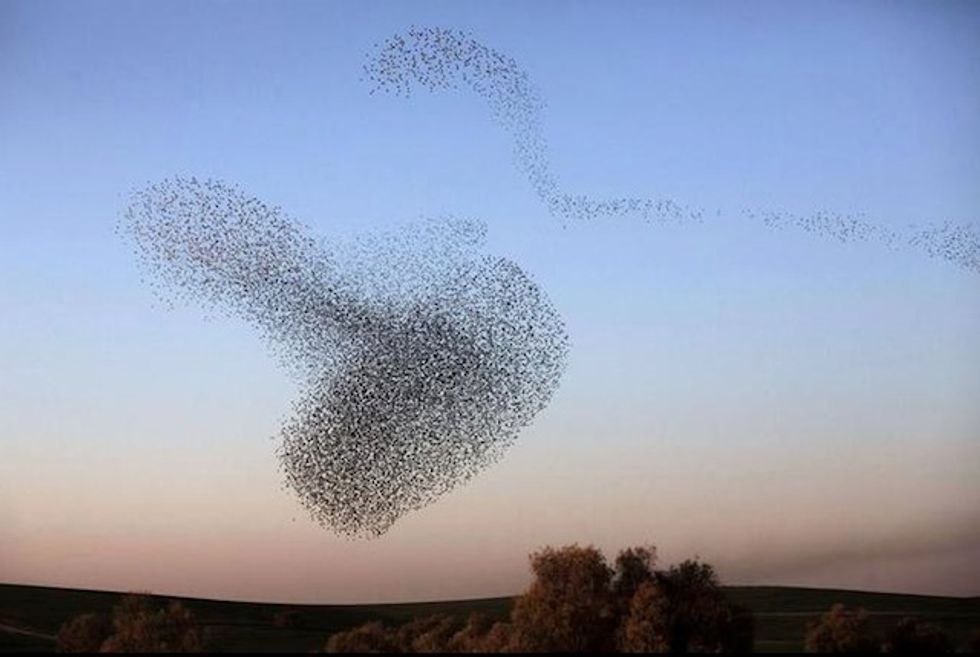 Menahem Kahana/AFP/Getty Images
The birds come to Israel from Eastern Europe and West Asia. Some spend the winter in Israel, while others fly farther south. Goren said some flocks of starlings perform their dusk dance for up to an hour at a time.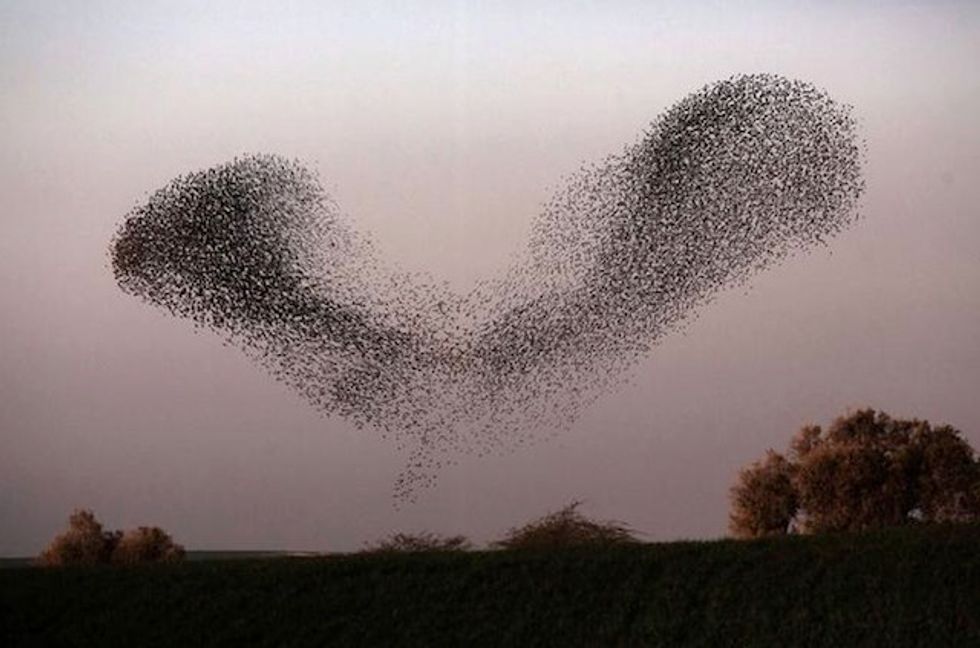 Menahem Kahana/AFP/Getty Images
Goren said there was a dramatic decrease in the starling population following the 1986 Chernobyl nuclear plant disaster in Ukraine — a drop that's been felt in Israel during the migration season of the past two decades.
Yossi Leshem, director of Israel's International Center for the Study of Bird Migration, told the Israeli science website Israel21c in 2013: "Israel sits on the junction of three continents. … Politically, it's a disaster, but for bird migration, it's heaven. We have a huge bird bottleneck — it's a superhighway."
Here is video from Reuters of the massive starling murmuration in southern Israel: