House Ways & Means Committee Chairman Paul Ryan (R-Wis.) on Tuesday confirmed that House Republicans will not be taking up President Barack Obama's plan to raise taxes on Americans in order to fuel new spending.
"We're not going to raise taxes on the American people," Ryan told Treasury Secretary Jacob Lew in a committee hearing.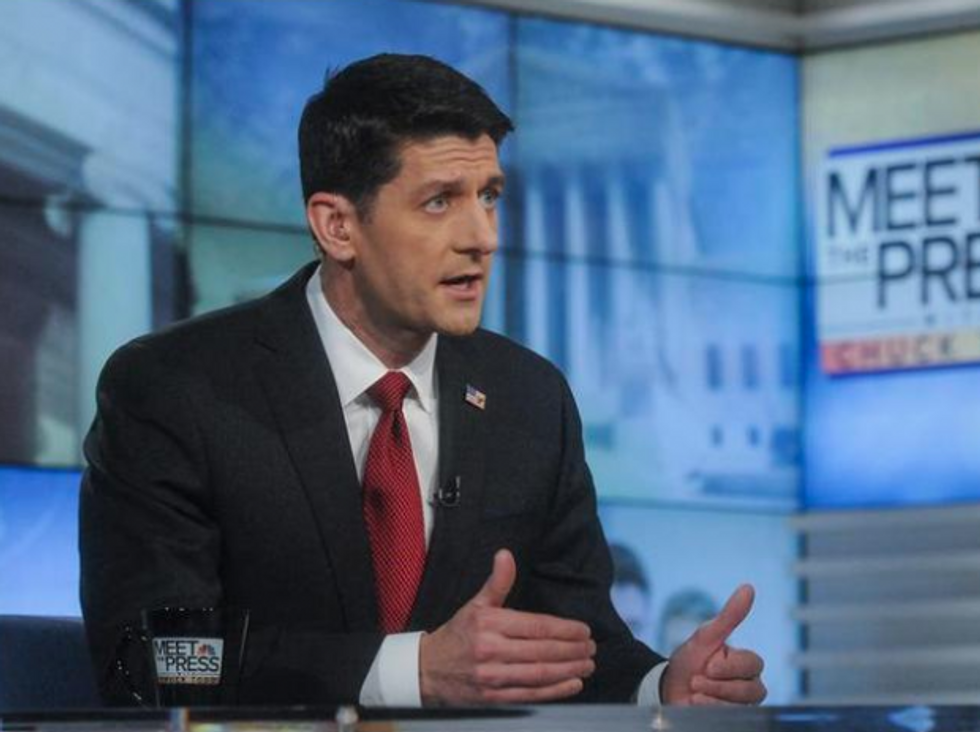 House Ways & Means Committee Chairman Paul Ryan (R-Wis.) on Tuesday shut down the idea of a tax hike in a hearing with Treasury Secretary Jack Lew. Image: NBC NewsWire/NBCU Photo Bank via Getty Images
"They're working harder than ever to get ahead, and they're falling behind," he said. "Wages are stagnating. They deserve a break, not another tax increase."
Obama proposed a $4 trillion budget for fiscal year 2016, including a nearly $500 billion infrastructure plan. He also proposed more than $2 trillion in new taxes over the next 10 years.
Republicans have essentially laughed off those proposals as non-starters that won't go anywhere in the new GOP Congress.
The GOP has also noted that Obama's budget plan never balances, and instead relies on new tax revenues to keep the budget deficit between $460 billion and $690 billion over the next decade. Ryan excoriated Lew during Tuesday's hearing for failing to offer a plan that attacks the nation's huge $18 trillion debt.
"The kicker is, with even all of these tax increases, you don't even balance the budget, not even in ten years, because you don't get spending under control," Ryan said.