Rep. John Conyers (D-Mich.) proposed new legislation on Tuesday that would create a single-payer, government-run health care system aimed at providing free health services to anyone living in the United States, regardless of their citizenship status.
His Expanded and Improved Medicare for All Act has 44 Democratic cosponsors. It's a bill Conyers has introduced for more than a decade, and one he says is needed to fill in the gaps that Obamacare left behind.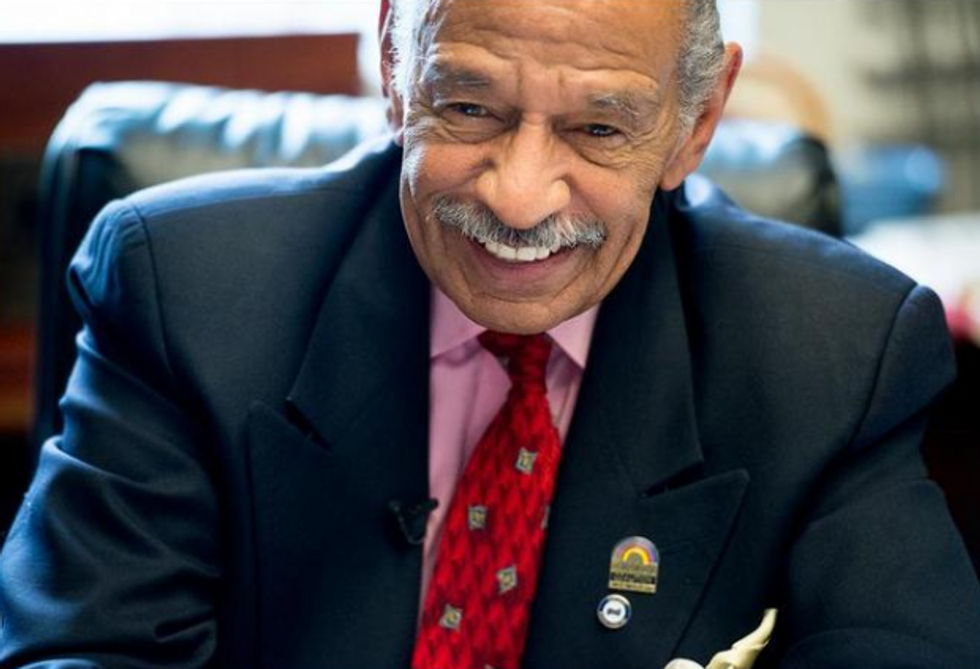 Rep. John Conyers (D-Mich.) proposed legislation creating a free, government-run health care system for all U.S. residents. Image: The Washington Post/Getty Images
"While Obamacare has been a step in the right direction, people across the country understand that a single-payer healthcare system is the only way to guarantee quality care and sustainably cut costs," Conyers said.
"While I continue to be a strong supporter of the Affordable Care Act, which has brought health insurance to 19 million Americans, I remain deeply concerned for the nearly 13 percent of U.S. adults that still lack coverage," he added. He said the bill would eliminate all the out-of-pocket expenses that now prevent many people to forego treatment.
Conyers cited a poll done by the Progressive Change Institute, which found that a slim majority of people asked support a single-payer system. He said the failure of the United States to fully hand over its health care system to the government has left Americans with a "burdensome multi-payer health care model" that needs to be left behind.
Under his bill, every resident would get a health care card that guarantees access to all "medically necessary" services. These include primary care, dental, drugs, mental health and long-term care.
His similar bill from the last Congress said that recipients of these services would not pay any deductible or copayment.
To pay for these services, an annual operating budget would be created by Congress, and that budget would be distributed to regional offices in order to cover all medical costs of that region.
The bill has no chance of becoming law in the current Congress, which is led by Republicans in both the House and Senate that want to go the other way and repeal Obamacare. Just this week, the House voted 239-186 to repeal the law, and the GOP is hoping the Senate can find a way to move the bill over Democratic opposition.