A panel of witnesses on Wednesday provided the Senate with wildly different estimates of exactly how many illegal immigrants will benefit from President Barack Obama's executive action on immigration.
The Senate Homeland Security & Governmental Affairs met to discuss the implications of Obama's action, which has been described as a plan that would protect up to 5 million illegal immigrants and let them work. But witnesses called by the committee all said that number seemed inflated, and had different ideas of what the right number will be.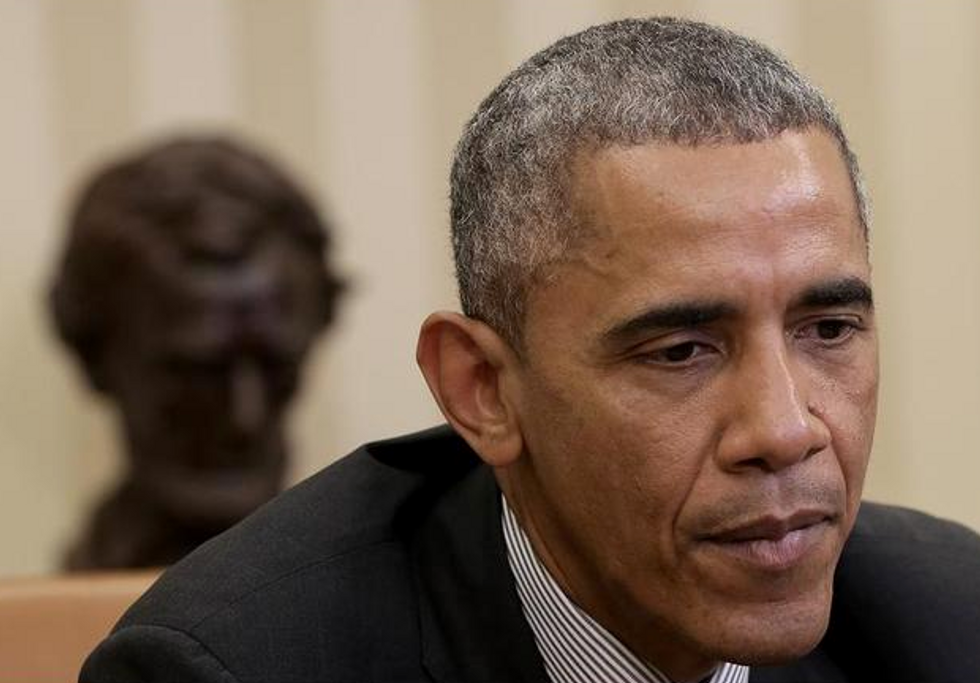 President Obama's immigration plan is expected to delay deportation for millions of people, but how many millions, no one is sure. Image: Win McNamee/Getty Images
Obama's plan consists of an expansion of the Deferred Action for Childhood Arrivals program, or DACA, to defer the deportation of any child who arrived in the U.S. under the age of 16, as long as that arrival was prior to 2010. Obama also created a Deferred Action for Parental Accountability program, or DAPA, which will let parents of citizens and lawful residents stay.
Stephen Goss, chief actuary at the Social Security Administration, told the committee he believes the DACA expansion will authorize 234,000 people by the end of 2024, and said about 1.4 million people would be protected under DAPA. "We estimate that about 40 percent of the roughly 3.4 million potentially eligible parents will apply and become authorized for DAPA status at some point," he said.
That total of 1.6 million is far below the 5 million people normally cited, and the 4.4 million that has been cited by the Department of Homeland Security.
Luke Bellocchi, a lawyer with Wasserman, Mancini & Chang who used to work at DHS, gave different numbers. He said that while the administration estimates about 5 million people, "I have been given estimates from DHS officials that the expected number may be closer to 2-3 million applicants." That could imply even lower numbers if not all of those applicants are accepted.
Bo Cooper, a partner at Fragomen, Del Rey, Bernsen & Loewy who worked at DHS from 1999 to 2003, told the committee that "estimates vary," but said "a reasonable estimate is roughly 3.5 to 4 million."
Regardless of what the final numbers might be, one witness said Obama's plan will seriously harm border security, since it is the latest policy change that gives immigrants an incentive to try to enter the U.S. illegally and hope for protection once inside the country.
"[T]here is a perception among illegal aliens that if you can get over the border and can hide in the shadows long enough, eventually there will be a pathway to legal status," said Shawn Moran, vice president of the National Border Patrol Council that represents more than 16,000 border officers.
"This pathway may be by virtue of the duration you have been here or through your children," he said. "We need only look to the debacle last summer with unaccompanied minors to see how prevalent this perception is among potential illegal aliens."
The Senate spent Wednesday morning debating legislation to fully fund DHS, but to defund Obama's immigration action. Republicans tried to pass this bill Tuesday, but failed when no Democrat supported it.
Republicans are hoping to hold at least one more vote, and have blamed Democrats with holding up a vital national security bill. Democrats have responded by saying Republicans are the ones putting U.S. national security at risk by linking the DHS bill with the immigration defunding language.
Both parties were holding a bipartisan lunch together early Wednesday afternoon that at least in theory was designed to find ways to work together.