The company that President Barack Obama praised for being a model Internet service provider has stated its opposition to the administration's net neutrality proposal.
Obama traveled to Cedar Falls, Iowa, last month and praised the city's municipally-owned utility for providing fast Internet speeds.
"What you're showing is that here in America, you don't have to be the biggest community to do really big things," Obama said in Iowa. "You just have to have some vision, and you have to work together."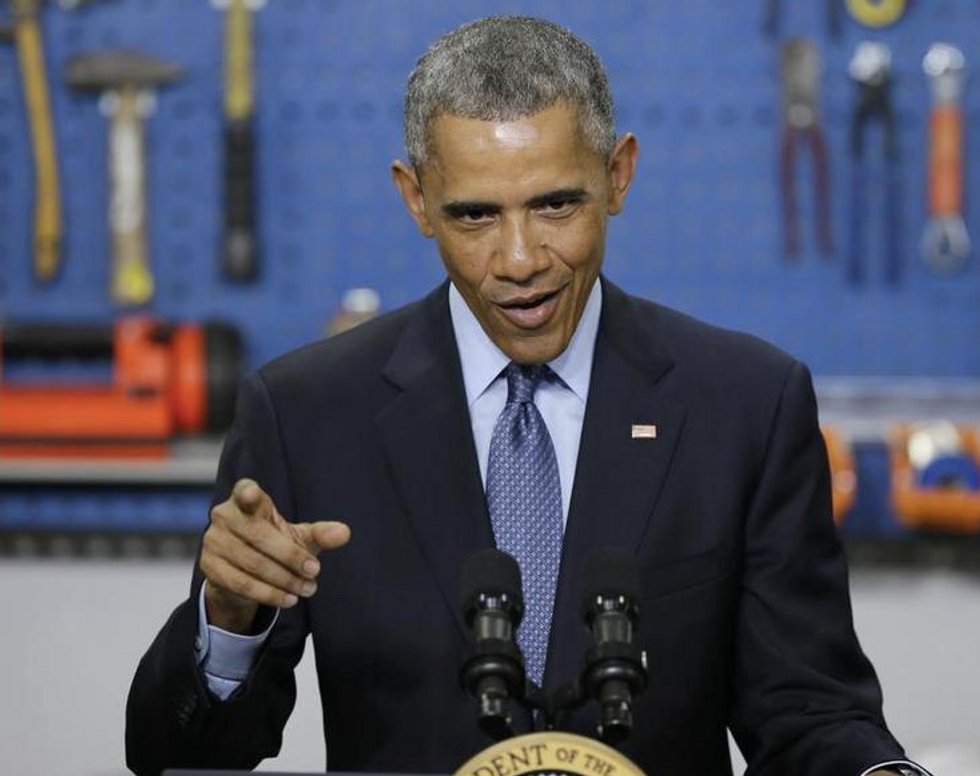 President Barack Obama speaks at Cedar Falls Utilities, Wednesday, Jan. 14, 2015, in Cedar Falls, Iowa. President Obama is once again challenging major cable and telephone companies by encouraging the Federal Communications Commission to pre-empt state laws that stifle competition for high-speed Internet service. (AP Photo/Charlie Neibergall)
On Tuesday, Cedar Falls Utilities filed a petition opposing the Federal Communications Commission's net neutrality plan. The company, along with other small services providers, argued the rules would put a heavy burden and unnecessary regulations on smaller ISPs. The company was included among other small providers with the American Cable Association.
FCC Chairman Tom Wheeler announced some of the details of the plan Wednesday in an oped in the technology magazine Wired.
The FCC is expected to vote on Obama's plan for net-neutrality rules on Feb. 26. It will also vote on whether to strike down laws in Tennessee and North Carolina to limit the ability of local governments to offer Internet service, as Cedar Falls, Iowa is doing.
Network neutrality rules would allow the FCC to treat the Internet as a public utility. The rules would specifically prevent Internet service providers from adding fees onto certain websites in order to access their networks. Further, net neutrality would also prohibit Internet providers from blocking of slowing down some websites and speeding up access to other websites. Generally, net neutrality would curb providers from showing favoritism to one website over another, based on fees or other reasons.
Betty Zeman, an executive for Cedar Falls Utilities, and representatives from other small Internet providers, met with FCC officials last week. The small providers told the FCC that small Internet providers couldn't pressure big Web companies to pay for special Internet "fast lanes," National Journal reported.
The small providers also said in the filing that such rules could open the door to empower the FCC to enact price controls.
"Netflix would laugh us out of the room if we asked for money," Zeman said, according to the filing.
Still, Zeman told National Journal that she's not against the concept of net neutrality – or preventing favoritism.
"We're big supporters of net neutrality," Zeman said in an interview. "Small ISPs don't have any incentive or ability to pose a threat to net neutrality."