A top Senate Republican said Wednesday that he wouldn't vote for President Barack Obama's pick to be the next Attorney General because of her support for Obama's executive action on immigration.
Senate Majority Whip John Cornyn (R-Texas) said he would vote against Attorney General Loretta Lynch about a week after she testified in the Senate that she supports Obama's immigration plan.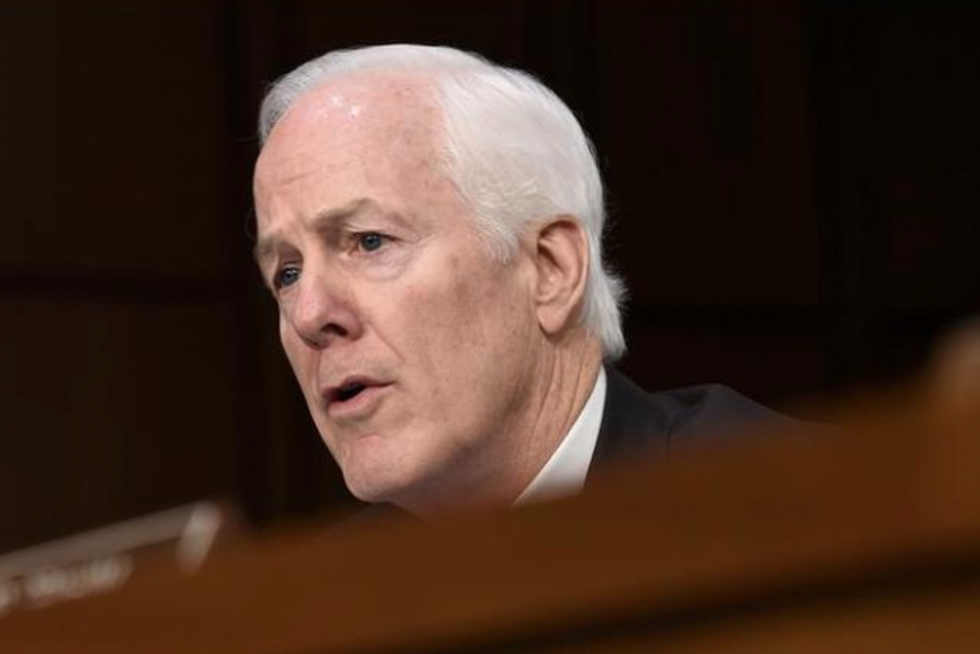 Senate Majority Whip John Cornyn (R-Texas) said he won't vote for Obama's AG pick because she supports his immigration plan. Image: AP Photo/Susan Walsh
"While she has an impressive record as United States Attorney, as you know, she will become the chief advocate for the president's policies as Attorney General, and her testimony expressing support for the president's unconstitutional executive action, and for her support for a number of the president's other policies, make it impossible for me to vote for her nomination," Cornyn said in a late Wednesday email.
Most Republicans were disappointed in Lynch's testimony, especially when she dodged questions about the legality of Obama's plan. There have been some suggestions that Majority Leader Mitch McConnell (R-Ky.) should hold up a vote on the nomination until Democrats make concessions on a bill to defund Obama's immigration move.
However, McConnell has already said publicly that he would at least give Lynch a vote. "I can't imagine any circumstance in which a president's nominee for a Cabinet position would not be given a courtesy of a vote on the floor of the Senate," McConnell told Politico.
That doesn't mean Lynch will be confirmed, but if just a handful of Republicans vote for her, she will be once the likely 46 Democratic votes are added.