Comedian Jim Norton went after Brian Williams and President Barack Obama in the same breath on the "Opie and Jim Norton" radio show Thursday, arguing that listening to the embattled NBC anchor's carefully crafted, "nonsense" apology is like "listening to Obama talk about ISIS." He would later have a lot more to say about the president's stance on Islamic terrorism.
Williams has apologized several times, including on the air, for repeatedly telling a false story about being in a helicopter that was hit by RPG fire while covering the Iraq War in 2003.
"What nonsense, what annoying -- it's like listening to Obama talk about ISIS. Just the avoidance of certain words, 'I conflated' — go f*** yourself," Norton said, referring to Williams' apology. "You lied."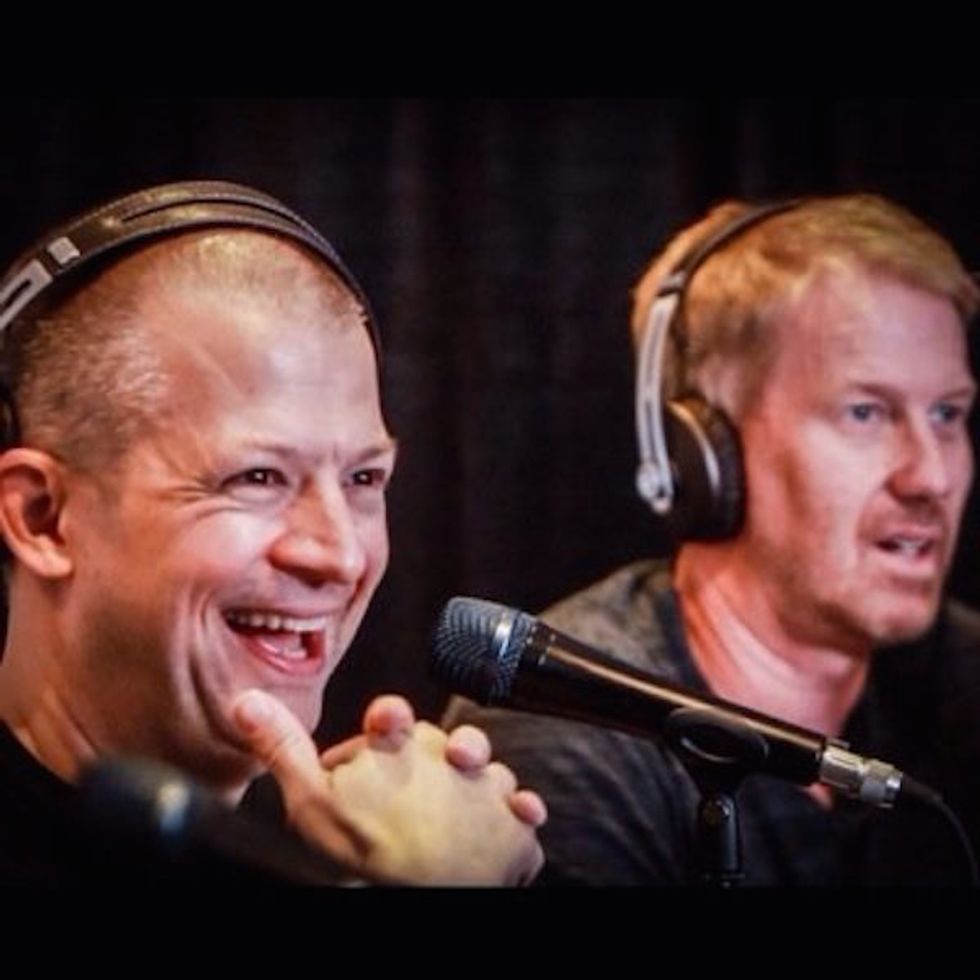 Opie and Jim Norton (Twitter)
After Norton ruthlessly and thoroughly criticized Williams for "lying" about his experiences in Iraq, co-host Gregg "Opie" Hughes guided the discussion to Obama's handling the threat posed by the Islamic State.
Hughes noted that Jordan's King Abdullah has taken a "very different" and more heavy-handed approach to battling the terrorist group after video emerged of a Jordanian pilot being burned alive.
That was all it took to set Norton off.
"I know in this country we can't just f***ing kill militants, although you'd love to, but…does this p***y Obama really annoy me — not saying 'Islamic terrorism,' talking about Obamacare," Norton said. "Shut the f*** up and will you finally act like someone to be afraid of?"
Hughes noted a report that suggested Jordan's king actually quoted Clint Eastwood while talking to U.S. lawmakers about fighting the Islamic State and vowed to fight until they "run out of bullets."
"That's the s**t you want to hear in America," Hughes added. "We just want to hear it every once in a while."
"Obama did quote Clint Eastwood. It wasn't a good quote. He punched Biden in the face and said, 'Right turn, Clyde,'" Norton joked, an obscure reference to Eastwood's "Any Which Way You Can."
"That, my friend, is brilliant," Hughes said.
Listen to the segment via SiriusXM's "Opie and Jim Nortion" show (Warning: Very strong language):
---