White House press secretary Josh Earnest said President Barack Obama had an "evolution" on same-sex marriage, but at the same time said he wouldn't "quibble" with former White House adviser David Axelrod's overall book, part of which said Obama had lied about his stance on the issue during his first presidential campaign.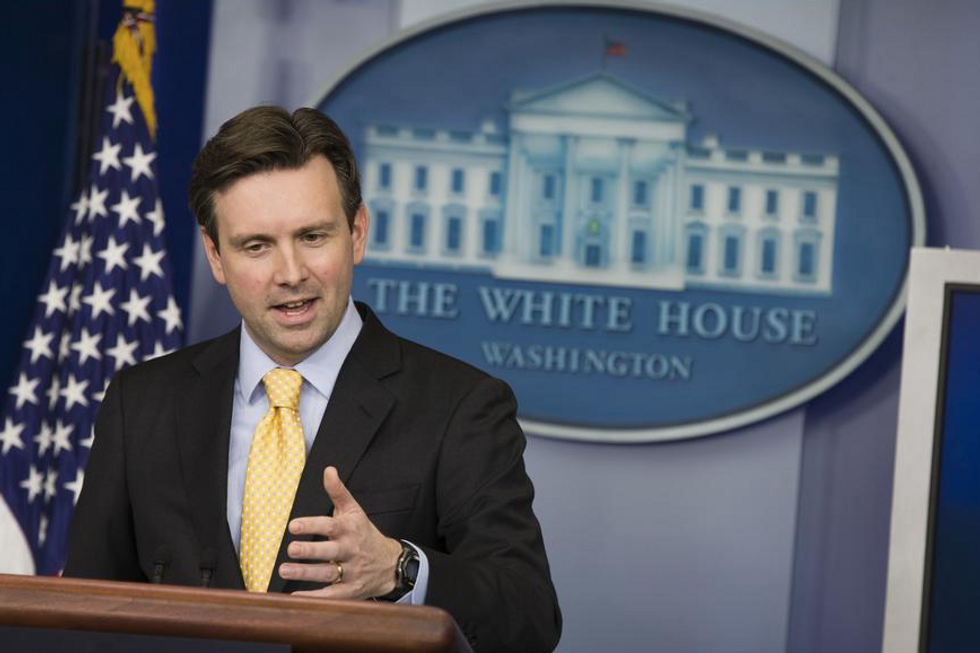 Mark Wilson/Getty Images
"The firsthand account that he provides in the book is not one that I would disagree with or quibble with," Earnest said. "He obviously is sharing his views as he remembers them. Sometimes his perspective is informed by his up-close, front-row seat to history."
"As it relates to the president's views on gay marriage, we've spent a lot of time talking about the president's evolution on these issues," Earnest continued. "It's consistent with the evolution that people all across the country have gone through as it relates to their views on this topic. Frankly, I don't think I'd have a whole lot more to contribute."
Axelrod in his book states: "Opposition to gay marriage was particularly strong in the black church, and as [Obama] ran for higher office, he grudgingly accepted the counsel of more pragmatic folks like me, and modified his position to support civil unions rather than marriage, which he would term a 'sacred union.'"
Earnest stated that Obama signed a law allowing gays to openly serve in the military, signed an executive order to prohibit discrimination in government contracting against LGBT-owned businesses and spoke out when he ran for re-election in 2012 in favor of gay marriage.
"When the president made his first public comments indicating his support for gay couples to marry, that was viewed as a pretty controversial political stand, that there were all kinds of questions, including from people in this room, who wondered whether the president would pay a political price just months before a national election indicating that he was willing to support the gays who wanted to marry," Earnest said. "The president was not the first person to articulate this position, but certainly was at the beginning of a broader change we saw across the country."