What began with a Christmas pajama party at school resulted in a family's dream come true.
Lisa Butters-Lander, a school teacher decided to throw a pajama party for her students but soon found out that one of her students didn't have anything to wear. So Butters-Lander decided to help by delivering food and Christmas presents to them. But when she arrived at the family's home, their situation was worse than she first thought.
"When I delivered the gifts to them, I was stunned on just how hopeless the situation was," Butters-Lander said, SheKnows reported.
One of her students was living with his single mom and two siblings in a broken-down RV trailer with no hot water. Parked in the middle of the Mohave, California, desert, the area was hardly one that was safe raise a family. The mother, who was unemployed, traded her car in for the trailer they now lived in. They had to rely on food stamps in order to eat.
Butters-Lander, once in a similar situation as a single mom with no car, no job and no home while raising two kids, knew she had to help. "The difference between her and I was an amazing, wonderful, supportive family who helped me out," Butters-Lander recalled of her struggles.
So the concerned teacher launched a crowd-funding campaign on GoFundMe.com to try to help the impoverished family.
"I have seen a lot as a teacher who works in a low socio-economic area but I have never seen anything like this before," Butters-Lander wrote on the page she created.
"I would normally call social services and leave it in their hands but this is different. These are excellent kids with wonderful grades and a mom who loves and cares for them very much. On the first visit I saw the level of poverty," she explained.
Almost immediately, monetary donations, clothes, bedding and gift cards poured in from complete strangers. The campaign ended up raising $5,000 for the mom and her children, which would be used to pay rent in an RV park.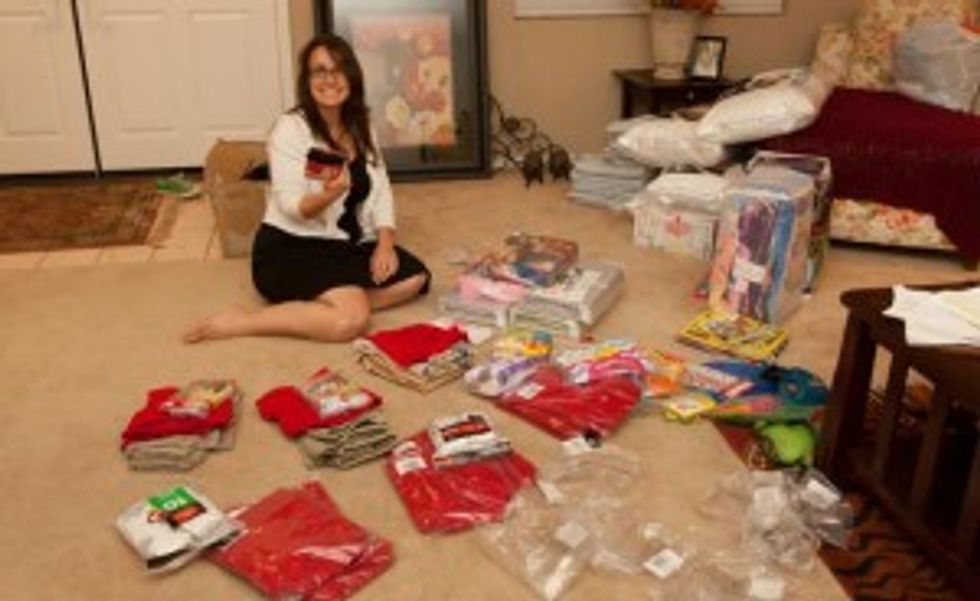 Image source: Lisa Butters-Lander via SheKnows.com
"There are public showers, coin operated washers and driers and utilities.  The site is centrally located in Mojave.  They would be walking distance from school and stores.  The RV park is safer than where they are and offers them more opportunities to become self-sufficient" Butters-Lander said.
But she later realized the RV simply wasn't livable. None of the appliances worked and leaks were causing puddles of water on the floor. That's when the teacher decided there was more she could do. With the help of her sister, she bought a replacement RV, cleaned it up and moved them in.
"It was inexpensive, and we were in the right place at the right time," Butters-Lander said.
"We gave them a chance and hope. I see it in all their faces. It is a beautiful thing to see. I do not know how it will all work out, but I know that a lot of people joined together to give them a chance, and I was privileged to be a part of that."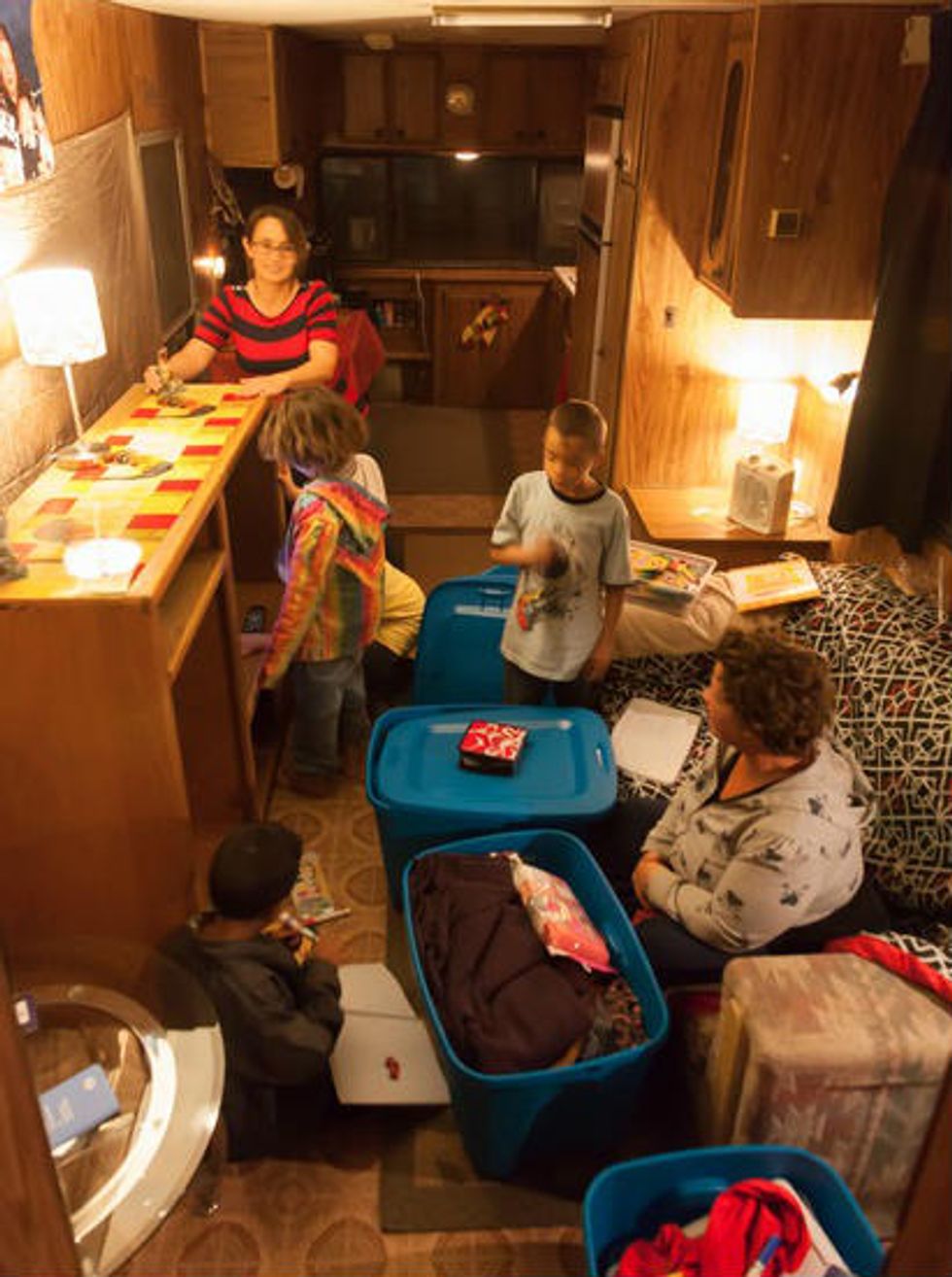 Image source: Lisa Butters-Lander via SheKnows.com
(H/T: SheKnows.com)
–
Follow Jon Street (@JonStreet) on Twitter