Veterans Affairs Secretary Robert McDonald said over the weekend that the VA has fired 60 people over the lengthy health care wait-times for veterans, but he may want to double check that number with his people.
"We've got 60 people that we fired who have manipulated wait times," he claimed on Sunday.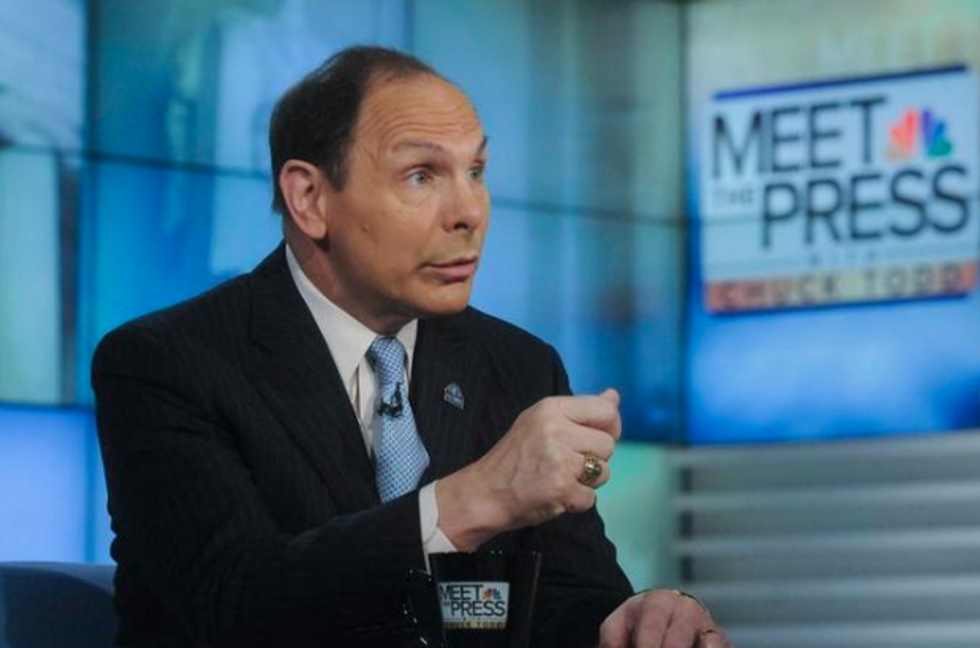 VA Secretary Robert McDonald claimed that 60 VA workers have been fired over the health care scandal, but the VA itself is telling Congress the number is much lower than that. Image: NBC NewsWire/NBCU Photo Bank via Getty Images
That claim is seriously undermined by numbers the VA itself has given to Congress, which show the VA has really only fired 8 rank and file workers, and a few other senior officials who were targeted for their role in the health care scandal, but were ultimately let go for other reasons.
The VA reports periodically to the House and Senate Veterans' Affairs Committees on personnel decisions related to the health care scandal. According to a copy seen by TheBlaze, the latest report was February 5, and it said that out of 69 VA workers, just 8 were removed, or about 12 percent of the total cases listed.
Most of the others were punished in ways that fall far short of being fired. For example 22 of the 69 were given written warnings or reprimands — nearly one third of the total group. Four were allowed to retire before facing a punishment, 3 were demoted and others had reprimands rescinded or were placed in "probationary termination."
The report also said there were 15 other cases in a "pending" status then, but only 6 of those were for removal. If those pending cases have been settled, that could put the total number at 14 removals, but that's still short of the 60 McDonald claimed.
Five officials went through an investigatory process and had no action taken.
The VA report also said 5 senior VA officials were recommended for removal. But it noted that two of those were allowed to retire, and congressional aides have noted that while these senior officials were targeted for their role in the scandal, the final decision to remove some of them was not related to the scandal.
McDonald made another claim on Meet the Press, which is that 900 VA workers have been fired since he became secretary about six months ago. But sources note that at this pace, about 1,800 workers will be fired under McDonald after a full year.
Even if that number is true, that's still a slower pace than the 4,300 who were fired under former VA Secretary Eric Shinseki in his last two years. That pace put Shinseki at an average of 2,150 firings per year — Shinseki himself was forced to resign last year because of the scandal.
One source said McDonald appears to be trying to use the "900 firings" talking point as a way to give the appearance of cleaning house at the VA, when really he's letting people go at a slower pace compared to the time just before the scandal broke.
The VA had no replied to a request for comment from TheBlaze as of noon on Monday, which is a federal holiday.