For President's Day, a Fox News producer took to the beaches of Malibu, California, to quiz individuals on basic American history — and the answers he received in return were at times shockingly wrong.
"What does the 'F' in John F. Kennedy stand for?" Jesse Watters, a producer for the "O'Reilly Factor," asked a pair of women.
"Fransisco?" one incorrectly guessed.
— Scroll down for video —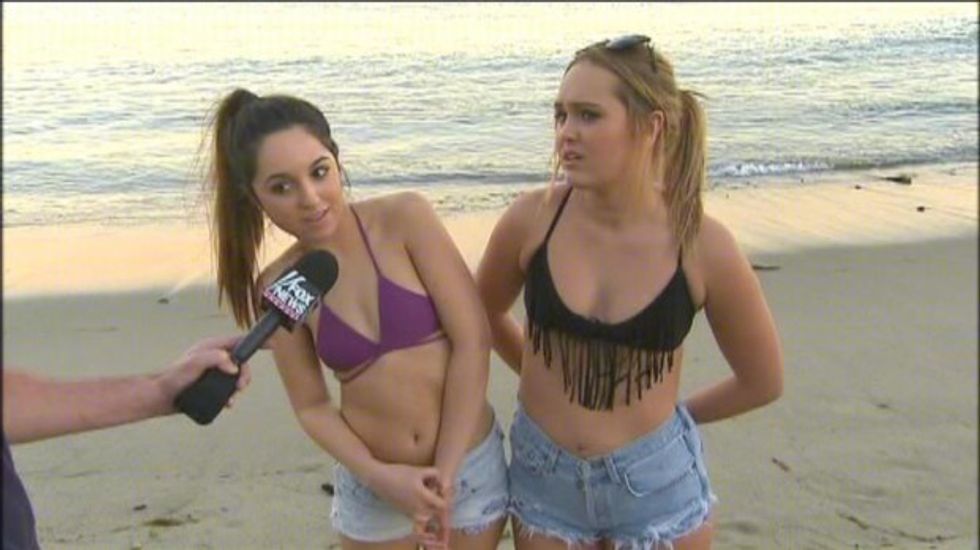 Image source: Fox News
"Who won the Civil War?" he asked the same group of women.
"I don't know, America?" one answered.
"The North or the South?" Watters pressed.
"The South," one of the woman guessed.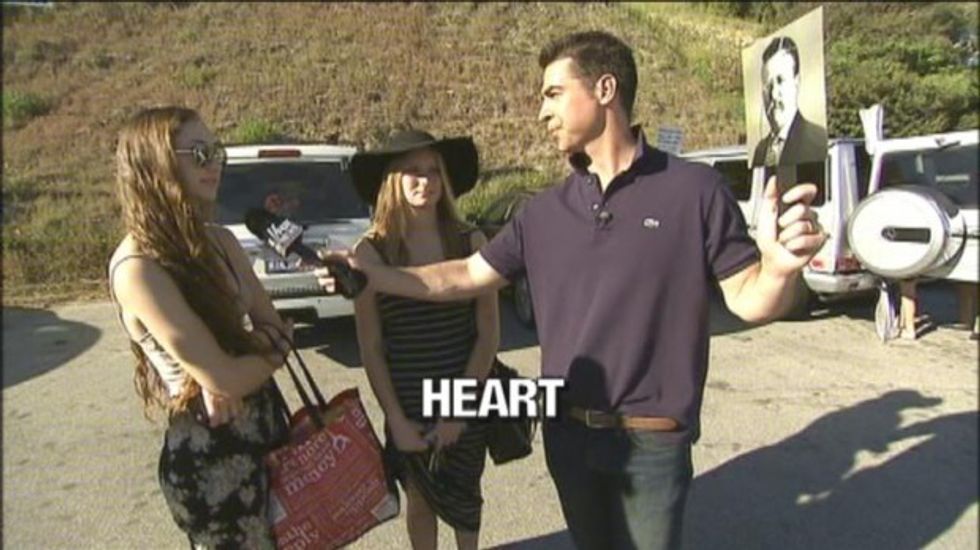 Image source: Fox News
Speaking with another pair of beachgoers, Watters asked two women to complete former President Theodore Roosevelt's famous line.
"Speak softly and carry a big...?" he asked.
"Heart," one of the women replied.
Watch the Video:
—
Follow Oliver Darcy (@oliverdarcy) on Twitter