House Minority Leader Nancy Pelosi (D-Calif.) said Tuesday that a federal court's decision to block President Barack Obama's immigration action is a "sad" event for illegal immigrants, and vowed that the Obama administration would be able to overturn the ruling.
"How sad for our impacted DREAMers and their families, how necessary it is for an immediate appeal of this ruling," she said. "I am confident such an appeal will succeed."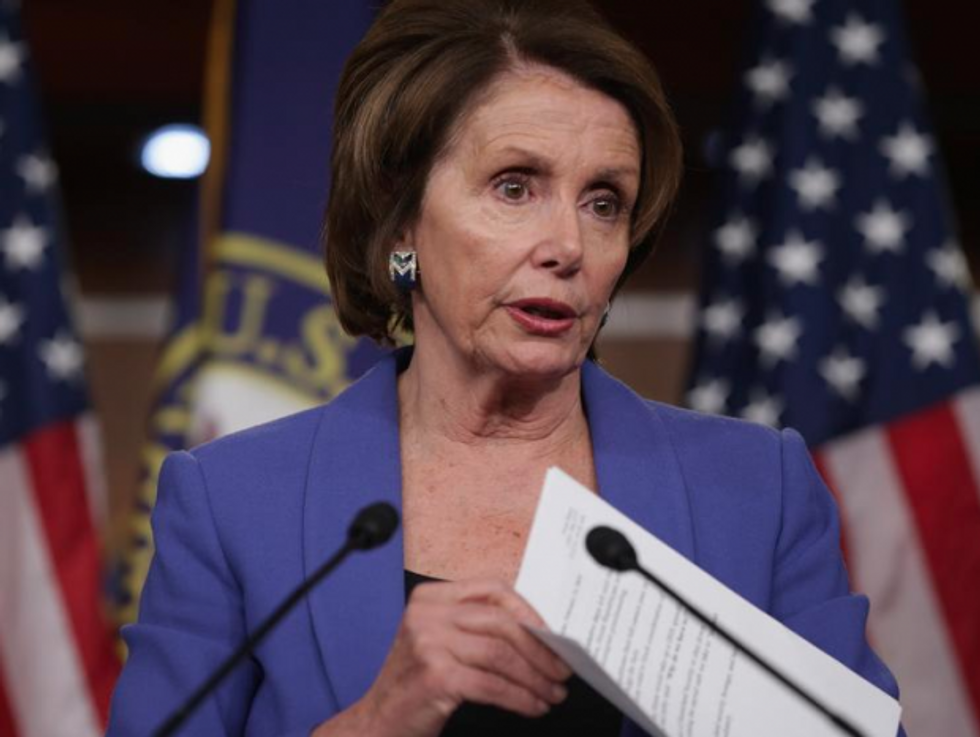 House Minority Leader Nancy Pelosi (D-Calif.) said a Texas court ruling against President Barack Obama's immigration plan made for a "sad" day for illegal immigrants looking for legal protection. Image: Chip Somodevilla/Getty Images
"The Department of Justice, legal and immigration experts, and history support the president's executive actions – and the U.S. District Court decision erroneously blocks the president from taking steps to fix our broken immigration system in a manner that is consistent with previous presidents, strengthens our economy, keeps communities safe, and honors our values," she added.
A judge for the U.S. District Court for the Southern District of Texas decided late Monday to slap an injunction on Obama's action, and said Obama's plan appears to violate federal law dealing with how regulations can be imposed. The injunction will allow that court to hear the lawsuit brought against the Obama administration by the state of Texas and 25 other states.
Republicans cheered the ruling as a victory for the rule of law, and pressed Democrats to accept legislation that would defund Obama's action. That defunding language is attached to a Department of Homeland Security funding bill that must pass by next week, or else funding for DHS expires.
Democrats are hoping to quickly appeal the decision, and are hoping it doesn't permanently interrupt the administration from taking applications for legal protection. Obama's plan could protect up to 5 million illegal immigrants from deportation.
"We may be delayed, but we will not be deterred," said Rep. Luis Gutierrez (D-Ill.), a vocal supporter of Obama's plan. "In our neighborhoods, this is about defending families and making sure that children who are U.S. citizens grow up with their parents."
"[T]here is a great deal of passion and determination in the fight to defend families," he added. "I am telling immigrant communities to keep preparing to sign up millions of families for protection from deportation."